Stem Cell Elbow Injections Orlando, Stem Cell For Hands Florida, Stem Cell Elbow Repair Orlando, Stem Cell Hand Injection Florida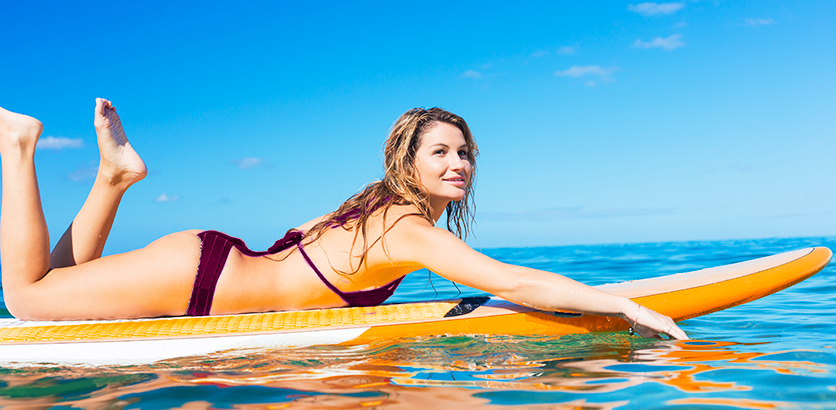 Stem Cell Therapy For Elbows & Hands
Stem Cell Therapy For Elbows & Hands
Stem Cell Therapy For Elbows & Hands
STEM CELL THERAPY FOR ELBOWS & HANDS DESCRIPTION
Stem cell injections for the elbows and hands can help relieve pain, improve mobility, reduce inflammation, and repair joint damage. This revolutionary treatment may also help alleviate the effects of nerve pain, arthritis, and carpal tunnel syndrome. Stem cell therapy can even reduce wrinkles and restore natural-looking fullness to the hands. Stem cell treatment combines the regenerative properties of mesenchymal stem cells with the growth factors of platelet rich plasma (PRP) to provide a comprehensive approach to joint repair. This mixture of stem cells and PRP can be injected into the hands or elbows to help stimulate the body's natural healing response. Stem cell injections are minimally invasive; unlike traditional surgical treatments, which require invasive incisions and lengthy recovery times, stem cell therapy can achieve results with minimal downtime.

STEM CELL THERAPY FOR ELBOWS & HANDS PROCEDURE
Stem cell therapy is a minimally invasive procedure that is performed using local anesthesia. First, mesenchymal stem cells are extracted from the layer of fat under your skin (known as adipose tissue) using liposuction. Tiny incisions are made in the skin and small cannulas are inserted below the skin to extract stem cell rich-fat from a donor area (typically the abdomen or thighs). Once your mesenchymal stem cells are collected, they are spun through a centrifuge, purified, and combined with platelet rich plasma taken from a blood sample. Together, your stem cells and PRP are injected into the hand or elbow to promote healing.
Following stem cell treatment, patients can expect some mild bruising and swelling to occur around the donor area, as well as the treatment area; these effects should subside within days. Patients can usually resume their daily activities after a few days. However, rigorous physical activities should be avoided for a few weeks to ensure optimal healing. Gradual stretching is encouraged following your stem cell injection to maintain joint mobility.
WHO WILL BE PERFORMING MY STEM CELL TREATMENT FOR THE ELBOWS & HANDS?
All stem cell treatments for the elbows and hands are performed by board certified plastic surgeon, Dr. Michael Seto. Dr. Seto has advanced training and experience performing stem cell, PRP, and steroid treatments on all joints of the body. He also completed a microsurgery orthopedic fellowship focusing on the hands and upper extremities.
WHAT TYPE OF STEM CELLS WILL BE USED DURING MY PROCEDURE?
Bassin Center For Plastic Surgery utilizes stem cells taken from adipose tissue (known as fat). Although stem cells can be taken from blood and bone marrow, scientific research has shown that the greatest abundance of stem cells comes from adipose tissue. Stems cell treatments are, by definition, indicative of a patient's own tissue. We do not use pre-processed or pre-packaged stem cells or growth factors.
HOW DO I GET STARTED WITH STEM CELL THERAPY FOR ELBOWS & HANDS?
Dr. Roger Bassin, his doctors, and staff at Bassin Center For Plastic Surgery would be happy to help you set up a private consultation to discuss stem cell injections for the elbows and hands. You can give us a call at 877.333.3223 or schedule an appointment online for a consultation at one of our Florida locations: Melbourne, Orlando, Metro West Orlando, Tampa, The Villages®.
**Dr. Bassin, together with Regeneris Medical, have teamed up to provide regenerative stem cell treatments for the repair and rejuvenation of arthritic and degenerative joint disease. In an effort to track patient data, and maintain compliance, all patients receiving any stem cell treatments are placed on our FDA registry. Patients who qualify may also be entered into our IRB approved study. What is an Institutional Review Board (IRB)? Under FDA regulations, an IRB is an appropriately constituted group that has been formally designated to review and monitor biomedical research involving human subjects. In accordance with FDA regulations, an IRB has the authority to approve or disapprove research. This group review serves an important role in the protection of the rights and welfare of human research subjects.
For information on our IRB approved study, please click here. All consults are free. All patients must be seen by our consultant.
Aqualipo® and NaturalFill® on the Dr. OZ show
Dr. Oz features NaturalFill® and Aqualipo®
LazerLift® on The Doctors
LazerLift® - Barbara Beck Testimonial*
BASSIN CENTER FOR PLASTIC SURGERY
ORLANDO PLASTIC SURGERY
BASSIN PLASTIC SURGERY
422 SOUTH ALAFAYA TRAIL
SUITE 32
ORLANDO, FLORIDA 32828
407.851.3888
METRO WEST PLASTIC SURGERY
BASSIN PLASTIC SURGERY
1601 PARK CENTER DRIVE
SUITE 11
ORLANDO, FLORIDA 32835
877.333.3223
MELBOURNE PLASTIC SURGERY
BASSIN PLASTIC SURGERY
1705 BERGLUND LANE
SUITE 103
VIERA, FLORIDA 32940
321.255.0025
TAMPA PLASTIC SURGERY
BASSIN PLASTIC SURGERY
6730 LINEBAUGH AVENUE
TAMPA, FLORIDA 33625
877-333-3223
THE VILLAGES® PLASTIC SURGERY
BASSIN PLASTIC SURGERY
8575 NE 138TH LANE
SUITE 103
LADY LAKE, FLORIDA 32159
352.350.9006
*Disclaimer: The information contained on this website is intended to be purely educational in nature and does not create a physician-patient relationship with the Bassin Center for Plastic Surgery, Dr. Roger Bassin, or any agent, servant or employee thereof. By no means should the information contained in this website be considered as a substitute for consultation with a qualified physician and it does not constitute a second opinion. This website and its contents do not represent or claim to provide the information needed for a patient to give his or her informed consent to any surgical procedure or are a reflection of individual patient results, as they may vary patient to patient. Individual results will vary and no guaranteed result is stated or implied by any photo use or any statement, testimonial, or video on this website. The results depicted in "before" and "after" pictures and stated by any "patient testimonial" illustrate results you may or may not achieve if you choose to have a cosmetic surgery procedure. Individual results may vary by patient. Please see our Notice of Privacy Practices.