Mommy Makeover Orlando, Mommy Makeover Florida, Mommy Makeover Orlando FL, Mommy Makeover Surgery Florida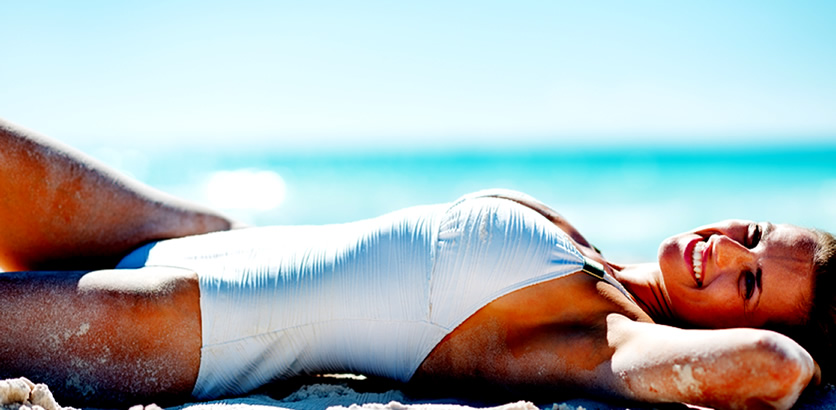 Mommy Makeover
Mommy Makeover
Mommy Makeover
MOMMY MAKEOVER DESCRIPTION
A mommy makeover can restore pre-pregnancy contours and help patients achieve a more youthful-looking body following childbirth. Pregnancy and breastfeeding can lead to common physical changes of the breast and body, including a loss of breast volume, weakened abdominal muscles, and sagging skin. Mommy makeover surgery is designed to address these areas of concern by combining multiple plastic surgery techniques into one procedure. A mommy makeover can target the breasts, midsection, and lower body to achieve comprehensive results. Learn more about undergoing a mommy makeover in Orlando at Bassin Center For Plastic Surgery.

MOMMY MAKEOVER TREATMENTS
Mommy makeover surgery typically includes breast surgery, tummy tuck surgery, and liposuction. Breast lift surgery and breast augmentation can improve breast contours, while tummy tuck surgery can tighten weakened abdominal muscles. Liposuction is also utilized to remove unwanted fat from the body. A mommy makeover can target the upper, mid, and lower body to restore youthful curves.
Breast Surgery
Breast lift surgery and breast augmentation are commonly performed during a mommy makeover to restore youthful-looking breasts. A breast lift can tighten and lift sagging breasts, as well as reposition the nipples and surrounding areolas. Breast augmentation can enhance breast volume using breast implants or NaturalFill® Breast Enhancement. Breast surgery can improve overall breast symmetry, shape, and size for long-lasting, youthful-looking results.
Tummy Tuck
A tummy tuck can repair weakened abdominal muscles and reposition loose skin for a firmer-looking midsection. During tummy tuck surgery, your underlying stomach muscles are tightened and repositioned. Next, excess skin is removed and loose skin is re-draped to produce a flatter-looking abdomen.
Liposuction
Liposuction can remove unwanted fat from the body to accentuate curves and enhance definition. Liposuction utilizes a tiny cannula to extract small pockets of stubborn fat. Minimally invasive liposuction techniques, including SmartLipo™, Aqualipo®, and SculpSure™, can remove fat with less downtime and recovery than traditional liposuction. Patients can expect a slimmer-looking physique following liposuction surgery.
ADDITIONAL MOMMY MAKEOVER ADD-ONS
Additional procedures can be performed during your mommy makeover surgery, including NaturalFill® Buttocks Enhancement, arm lift surgery, thigh lift surgery, and Cellulaze™ for cellulite. Your plastic surgeon will discuss which procedures may be right for you during your mommy makeover consultation at our Florida office.
NaturalFill® Buttocks Enhancement
NaturalFill® Buttocks Enhancement uses your body's own fat to add volume to the buttocks. Excess fat is taken from a donor location (such as the midsection or thighs) using liposuction and injected into the buttocks to add natural-looking definition and shape.
Arm Lift
An arm lift can remove excess skin and correct sagging of the upper arms. Arm lift surgery can achieve slimmer-looking arms.
Thigh Lift
A thigh lift can tighten and firm the thighs. Excess skin and fat can be removed and loose skin can be repositioned to improve thigh contours.
MOMMY MAKEOVER PROCEDURE
Mommy makeover is a combination surgery that requires general anesthesia. The procedure itself is typically completed in a few hours. Patients can expect swelling and bruising to occur following mommy makeover surgery; these effects should subside within weeks. Patients can typically return to work and light activities after a few weeks of recovery. Mommy makeover surgery can achieve long-lasting improvements to your physique.
HOW DO I GET STARTED WITH MOMMY MAKEOVER?
Dr. Roger Bassin, his doctors, and staff at Bassin Center For Plastic Surgery would be happy to help you set up a private consultation to discuss mommy makeover surgery. You can give us a call at 877.333.3223 or schedule an appointment online for a consultation at one of our Florida locations: Melbourne, Orlando, Tampa, The Villages®.
LazerLift® on The Doctors
A new revolution in Liposuction - Aqualipo®
BASSIN CENTER FOR PLASTIC SURGERY
*Disclaimer: The information contained on this website is intended to be purely educational in nature and does not create a physician-patient relationship with the Bassin Center for Plastic Surgery, Dr. Roger Bassin, or any agent, servant or employee thereof. By no means should the information contained in this website be considered as a substitute for consultation with a qualified physician and it does not constitute a second opinion. This website and its contents do not represent or claim to provide the information needed for a patient to give his or her informed consent to any surgical procedure or are a reflection of individual patient results, as they may vary patient to patient. Individual results will vary and no guaranteed result is stated or implied by any photo use or any statement, testimonial, or video on this website. The results depicted in "before" and "after" pictures and stated by any "patient testimonial" illustrate results you may or may not achieve if you choose to have a cosmetic surgery procedure. Individual results may vary by patient. Please see our Notice of Privacy Practices.