Eczema Treatment Orlando, Eczema Specialist Florida, Eczema Doctor Orlando, Atopic Dermatitis Orlando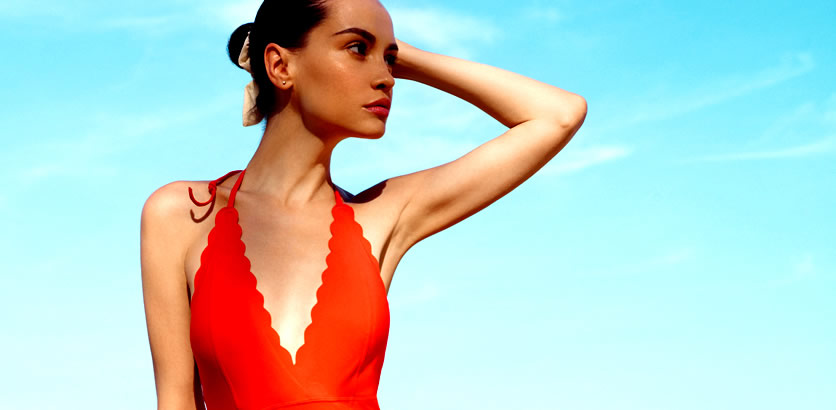 Eczema Treatment
Eczema Treatment
Eczema Treatment
ECZEMA DESCRIPTION
An eczema treatment in Orlando can improve the symptoms of eczema, which is a dermatologic condition that typically occurs in childhood or early adolescence. Eczema is often hereditary, meaning those with a family history of eczema are more likely to develop this dermatological condition. While eczema can be uncomfortable, it often results in unsightly patches of scaly skin, which can cause patients to feel self-conscious. There is no cure for eczema; however, the majority of patients can manage their symptoms and experience relief from the medical and cosmetic complications of an eczema flare-up. Our dermatologist and dermatology team offers innovative eczema treatments in Orlando that are customized to your unique symptoms and needs.
Eczema, which is also known as atopic dermatitis, is a dermatological condition that causes a red, scaly, and itchy rash to occur. Eczema typically develops during early childhood and is commonly found on the arms, hands, and behind the knees. There are seven kinds of eczema that develop from different triggers and present various symptoms. The types of eczema include atopic dermatitis, contact dermatitis, seborrheic dermatitis, stasis dermatitis, neurodermatitis, nummular dermatitis, and dyshidrotic eczema.
ATOPIC DERMATITIS
Atopic dermatitis is a form of eczema that results in inflammatory rashes. A chronic condition, atopic dermatitis typically develops in early childhood and is known to be episodic, meaning there are times where symptoms are minimal and times when a flare-up causes symptoms to worsen. The most common symptoms of atopic dermatitis are a rash that results in red, dry, scaly skin. Atopic dermatitis can also cause intense itchiness and cracked sores on the body.
CONTACT DERMATITIS
Contact dermatitis is a form of eczema that occurs when the skin comes in contact with an irritant or allergen, causing a rash to develop. Typical triggers for contact dermatitis include makeup, body sprays, and certain types of jewelry. Contact dermatitis can develop on any part of the body that has come into contact with an irritant or allergen. Contact dermatitis can be broken down into 2 main groups, including allergic contact dermatitis and irritant contact dermatitis. Allergic contact dermatitis is often caused by coming in contact with an allergen, including poison ivy, poison oak, or poison sumac. On the other hand, irritant contact dermatitis occurs when the skin comes into contact with an irritant, including a chemical, fabric softener, or detergent.
SEBORRHEIC DERMATITIS
Seborrheic dermatitis is a chronic form of eczema that often develops on parts of the body with high levels of oil-producing sebaceous glands. Some of the most common areas that seborrheic dermatitis develops include the back, nose, and scalp. Unlike some other forms of eczema, seborrheic dermatitis does not result due to an allergic reaction. Seborrheic dermatitis can occur in patients of any age and is known as cradle cap in infants when it forms on the scalp. Common symptoms of seborrheic dermatitis include white or yellow skin that appears flaky or crusty, oily, inflamed skin, and general redness.
STASIS DERMATITIS
Stasis dermatitis, which is also referred to as venous eczema or gravitational dermatitis, often affects the lower legs. Stasis dermatitis results in fluid buildup, which can cause skin inflammation, discoloration, and thickening. When a fluid buildup is present, it can leak out of the veins and into the skin, causing the development of venous eczema. Gravitational dermatitis can cause the ankles to swell, scaling skin, and open sores. In more severe cases of stasis dermatitis, large ulcers or an infection may develop.
NEURODERMATITIS
Neurodermatitis, also referred to as lichen simplex chronicus, results in an itchy rash that continues to become itchier if you scratch it. When this rash is scratched, it causes the skin to become thick and leathery (known as lichenification). Neurodermatitis rarely improves without medical treatment and can continue to worsen over time. The intense itching associated with neurodermatitis can affect daily life and your ability to sleep. Neurodermatitis can develop anywhere on the body but is often found on the neck, wrists, forearms, and legs.
NUMMULAR DERMATITIS
Nummular dermatitis, commonly known as nummular eczema or discoid eczema, is common on the arms and legs and causes round or oval lesions to develop. These sores often itch and can ooze, crust over, or spread along the skin. Discoid eczema sores are commonly found on the arms or legs but can eventually spread to other parts of the body if left untreated. Nummular eczema may develop on the skin after an injury, such as a burn, scrape, or bug bite.
DYSHIDROTIC ECZEMA
Dyshidrotic eczema is also known as pompholyx and is a condition where small, fluid-filled blisters develop on the hands, fingers, feet, or toes. These blisters can be itchy and are thought to be related to seasonal allergies or chronic stress. In addition to these blisters, other symptoms of dyshidrotic eczema include flaking or scaling skin, pain, and skin that is prone to cracking. Patients may be more prone to developing pompholyx if their feet or hands are often moist or sweaty.
ECZEMA TREATMENT PROCEDURE
Eczema treatments vary depending on your specific type of eczema, the severity of your case, and your body's response to certain treatments. Oral medications and topical creams or ointments are common eczema treatments that can help patients find relief during an eczema flare-up. In some cases, laser-based therapies can also be used as an effective eczema treatment. Our dermatologist and dermatology team will evaluate your symptoms and create a customized eczema treatment plan that best fits your particular needs.
HOW DO I GET STARTED WITH AN ECZEMA TREATMENT IN ORLANDO?
Dr. Roger Bassin, his doctors, and staff at Bassin Center For Plastic Surgery would be happy to help you set up a private consultation to discuss an eczema treatment in Orlando. You can give us a call at 877.333.3223 or schedule an appointment online for a consultation at one of our Florida locations: Melbourne, Orlando, Tampa, The Villages®.
LazerLift® - Welcome Home Host Barbara Beck
LazerLift® on The Doctors
A new revolution in Liposuction - Aqualipo®
BASSIN CENTER FOR PLASTIC SURGERY
*Disclaimer: The information contained on this website is intended to be purely educational in nature and does not create a physician-patient relationship with the Bassin Center for Plastic Surgery, Dr. Roger Bassin, or any agent, servant or employee thereof. By no means should the information contained in this website be considered as a substitute for consultation with a qualified physician and it does not constitute a second opinion. This website and its contents do not represent or claim to provide the information needed for a patient to give his or her informed consent to any surgical procedure or are a reflection of individual patient results, as they may vary patient to patient. Individual results will vary and no guaranteed result is stated or implied by any photo use or any statement, testimonial, or video on this website. The results depicted in "before" and "after" pictures and stated by any "patient testimonial" illustrate results you may or may not achieve if you choose to have a cosmetic surgery procedure. Individual results may vary by patient. Please see our Notice of Privacy Practices.