Dermatology Orlando, Medical & Cosmetic Dermatology Florida, Dermatologist Orlando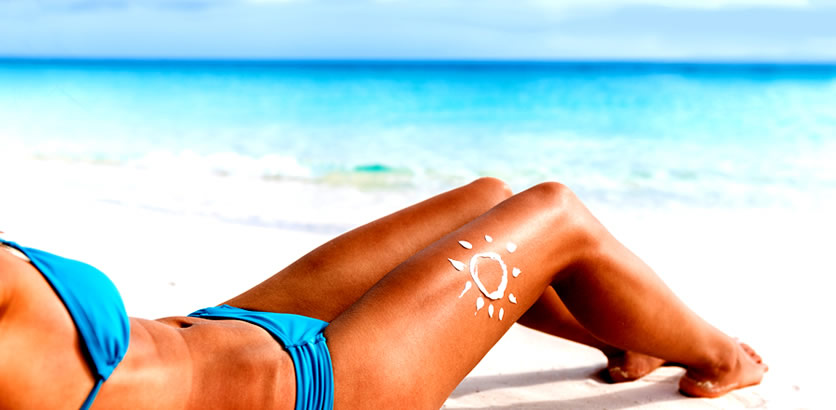 General Dermatology
General Dermatology
General Dermatology
DERMATOLOGY DESCRIPTION
Dermatology in Orlando can help patients struggling with common skin conditions and concerns. Dermatology services include medical dermatology and cosmetic dermatology. While medical dermatology can treat various conditions and diseases related to the skin, cosmetic dermatology is used to improve the complexion and overall appearance of the skin. Our dermatologist and dermatology team can help you achieve healthier skin and a youthful-looking complexion with our full range of dermatology services.
DERMATOLOGY PROCEDURES
Medical dermatology is a branch of dermatology that offers treatment of a variety of common skin conditions. Our dermatologist and dermatology team can create an effective treatment plan to improve the signs and symptoms of a dermatological condition and prevent or minimize future flare-ups. Our dermatologist and dermatology team will detect and diagnose skin conditions and offer an individualized treatment plan for you.
Some of the most common medical dermatological services that we offer include oral medications, topical creams, and laser therapies. The treatment modality used during your procedure will be determined based on your skin condition, the severity of your skin condition, and what treatments seem to be the most effective for your unique skin type. We offer the latest technologies and non-invasive therapies to improve your skin condition. If you are suffering from a more severe case of a skin condition, laser treatments may be used.
Medical dermatology commonly includes treatments of:
Acne
Eczema
Rosacea
Psoriasis
Contact Dermatitis
Moles & Skin Lesions
Skin Cancer
MEDICAL DERMATOLOGY: DETECTING & DIAGNOSING
Early detection of a skin condition is one of the most important steps to creating an effective treatment plan. Once our dermatologist and dermatology team has diagnosed a skin condition, they can begin creating an individualized treatment regimen. Treatment will be based on your specific case and the severity of your dermatological condition.
MEDICAL DERMATOLOGY: TREATING & PREVENTING
Dermatological treatments will vary depending on the type of skin condition, the severity of your skin condition, and your body's response to medication, creams, or other treatment modalities. Our dermatologist and dermatology team is dedicated to helping you maintain results and prevent future flare-ups or outbreaks from occurring. Continuing treatments and routine visits with our dermatologist and dermatology team are both useful tools for managing an ongoing skin condition.
COSMETIC DERMATOLOGY DESCRIPTION
Cosmetic dermatology can help patients to achieve a more youthful-looking and glowing complexion. Cosmetic dermatological treatments can reduce various signs of aging, correct irregular pigmentation, remove unwanted body hair, treat varicose or spider veins, and more. Achieve natural-looking results and glowing, radiant skin with cosmetic dermatology.
Cosmetic dermatology includes:
Dermal Fillers
Cosmetic Injectables
Sclerotherapy
Laser Vein Treatments
Laser Skin Resurfacing
Chemical Peels
Facials
Wrinkle Reduction
Anti-Aging Treatments
Age Spot Reduction
Laser Hair Removal
COSMETIC DERMATOLOGY: IMPROVING & MAINTAINING
Our dermatologist and dermatology team is dedicated to helping you improve the appearance of your skin with non-surgical treatments. Cosmetic procedures provide long-lasting, natural-looking results. Cosmetic treatments can help you achieve a younger-looking appearance and a more even complexion. Because cosmetic dermatological procedures are non-surgical, they typically require little to no downtime, allowing you to get back to your daily routine immediately.
COSMETIC DERMATOLOGY PROCEDURES
At the Bassin Center For Plastic Surgery, we are proud to offer non-surgical and non-invasive treatments to improve the appearance of your skin. Because we utilize innovative non-surgical techniques, there is virtually little to no downtime. Our dermatologist and dermatology team is dedicated to achieving natural-looking results that complement your natural beauty all while helping you achieve a younger-looking, more refreshed appearance.
HOW DO I GET STARTED WITH MEDICAL AND COSMETIC DERMATOLOGY?
Dr. Roger Bassin, his doctors, and staff at Bassin Center For Plastic Surgery would be happy to help you set up a private consultation to discuss dermatology treatments and services. You can give us a call at 877.333.3223 or schedule an appointment online for a consultation at one of our Florida locations: Melbourne, Orlando, Tampa, The Villages®.
LazerLift® - Welcome Home Host Barbara Beck
LazerLift® on The Doctors
A new revolution in Liposuction - Aqualipo®
BASSIN CENTER FOR PLASTIC SURGERY
*Disclaimer: The information contained on this website is intended to be purely educational in nature and does not create a physician-patient relationship with the Bassin Center for Plastic Surgery, Dr. Roger Bassin, or any agent, servant or employee thereof. By no means should the information contained in this website be considered as a substitute for consultation with a qualified physician and it does not constitute a second opinion. This website and its contents do not represent or claim to provide the information needed for a patient to give his or her informed consent to any surgical procedure or are a reflection of individual patient results, as they may vary patient to patient. Individual results will vary and no guaranteed result is stated or implied by any photo use or any statement, testimonial, or video on this website. The results depicted in "before" and "after" pictures and stated by any "patient testimonial" illustrate results you may or may not achieve if you choose to have a cosmetic surgery procedure. Individual results may vary by patient. Please see our Notice of Privacy Practices.