NaturaFill Orlando, Face Fat Transfer Florida, Natural Fill Face Orlando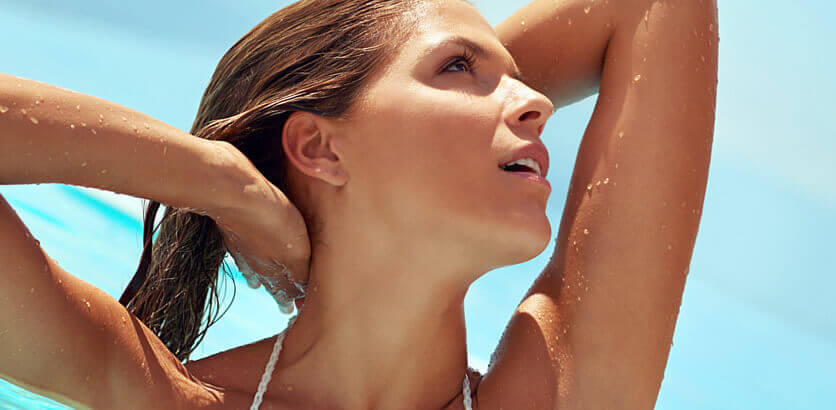 NaturalFill® Facial Filler
NaturalFill
NaturalFill® Facial Filler
NaturalFill® Facial Filler Description
Skin elasticity, wrinkle-free skin, and volume under the eyes and in the cheeks are all features we naturally begin to lose as we age. The loss of these features makes us appear older, more haggard, tired, and more worn on the outside than the youthful energy we may feel on the inside. At Bassin Center For Plastic Surgery, we offer NaturalFill® Facial Filler in Florida to give patients back the refreshed youth on the outside that they still feel on the inside by smoothening wrinkles and facial folds, and returning volume to under the eyes and cheeks. NaturalFill® Facial Filler in Florida is a more permanent solution than other filler solutions which introduce a foreign substance to the body that needs follow up maintenance appointments on a biannual basis. Maintenance appointments are unnecessary and results appear almost immediately after the NaturalFill® Facial Filler procedure. The procedure itself only requires a local anesthetic, no downtime, no scarring, and is non-invasive. Patients who receive NaturalFill® Facial Filler in Florida may even drive themselves home from Bassin Center For Plastic Surgery after the procedure! NaturalFill® Facial Filler does not introduce any foreign substances into the body; the patient's own natural fat is harvested during a separate procedure called Aqualipo® and inserted under facial folds and wrinkles. Patients' own natural fat smooths the signs of aging and gives them a more youthful and refreshed appearance that won't dissipate in six months.

NaturalFill® Facial Filler Procedure
In order to harvest the fat necessary to perform NaturalFill® Facial Filler, our Orlando doctors perform a procedure called Aqualipo® to gather fat from another area. Aqualipo® in Florida is a revolutionary liposuction procedure that is gentler, easier, and less invasive than traditional liposuction. Traditional liposuction involves harsh movements in order to separate fat from connective tissue, but Aqualipo® is gentle, using a jet stream of water to break fat from connective tissue. The fat is then suctioned from the body whole and without the contamination of other bodily fluids, such as blood. This pure fat is referred to as the "Golden Fountain of Youth," because it is ideal for NaturalFill® Facial Filler in Florida and other fat transfer procedures in order to restore the appearance of youth. Once fat is collected from features such as the thighs, abdomen, buttock, or neck, the fat may be implanted back into the body, focusing on the desired locations, such as around the mouth to smooth nasolabial folds or under the eyes to eliminate a haggard or tired appearance. NaturalFill® Facial Filler can also make cheeks more defined, creating more youthful contours to the face. Our Orlando doctors will discuss the many locations patients may opt to have restored during their private consultation. Aqualipo® and NaturalFill® are two separate procedures but may be performed consecutively during the same appointment, and neither require down time, general anesthesia, nor scarring. Discuss NaturalFill® Facial Filler at Bassin Center For Plastic Surgery today to discover how your own fat can become your "Golden Fountain of Youth."
NATURALFILL® FACIAL FILLER Before & After
* PATIENTS INDIVIDUAL RESULTS MAY VARY.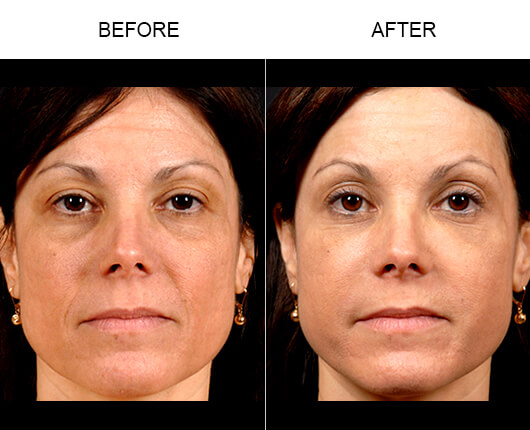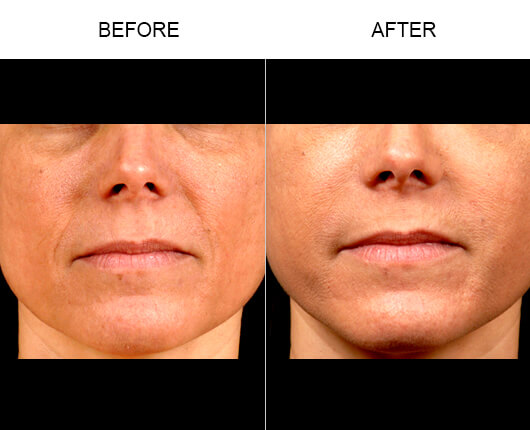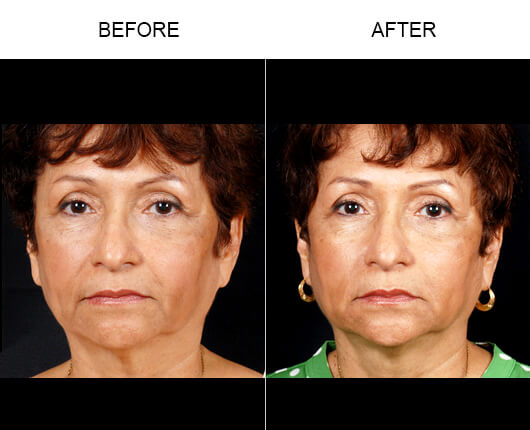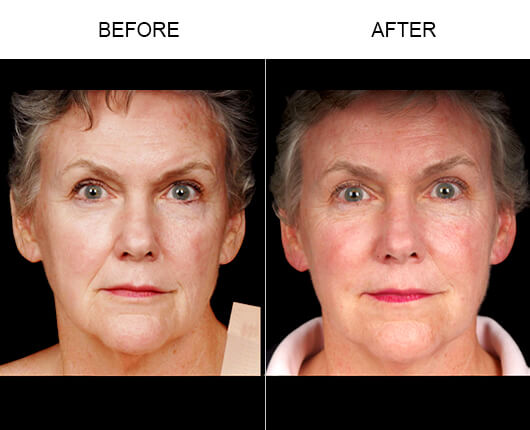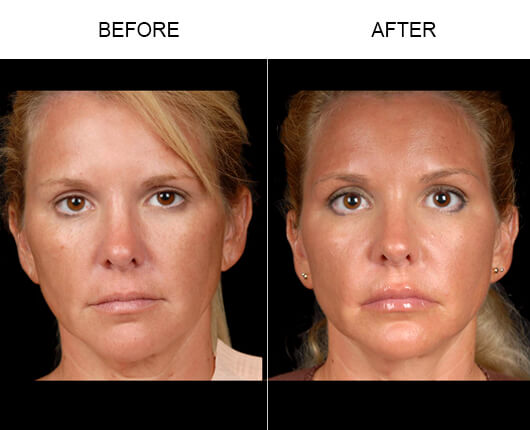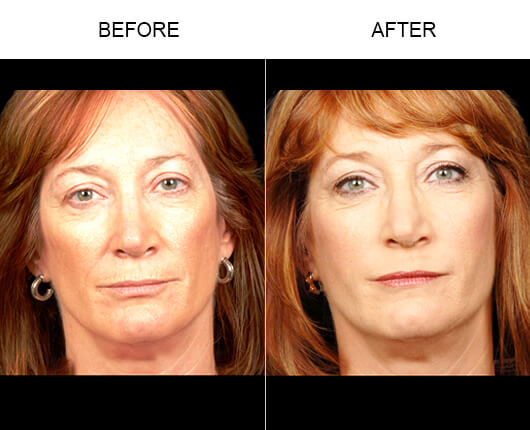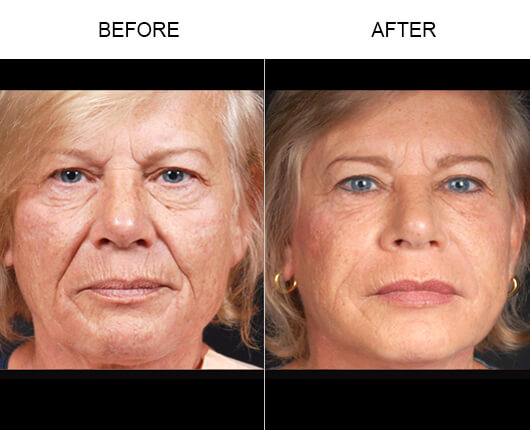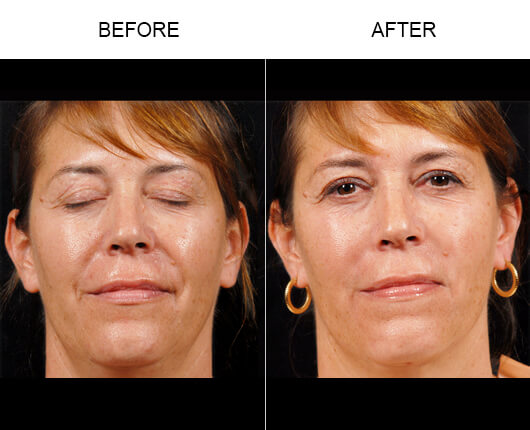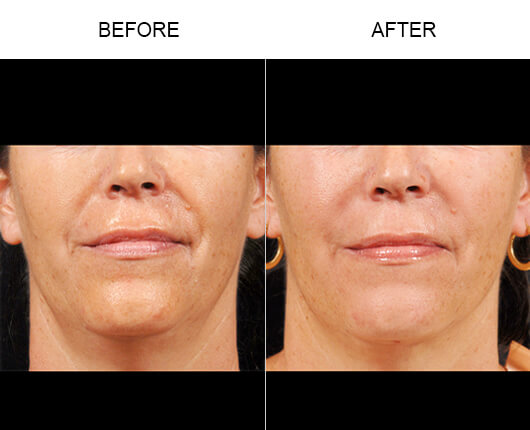 How do I get started with NaturalFill® Facial Filler?
Dr. Roger Bassin, his doctors, and staff at Bassin Center For Plastic Surgery would be happy to help you set up a private consultation to discuss NaturalFill® Facial Filler. You can give us a call at 877.333.3223 or schedule an appointment online for a consultation at one of our Florida locations: Melbourne, Orlando, Tampa, The Villages®.
Leslye Gale - LazerLift® Testimonial
Laser Facelift Orlando, Florida
NaturalFill® - Natural Facial Filler
NaturalFill® Natural Wrinkle Filler Featured on Good Day!
BASSIN CENTER FOR PLASTIC SURGERY
*Disclaimer: The information contained on this website is intended to be purely educational in nature and does not create a physician-patient relationship with the Bassin Center for Plastic Surgery, Dr. Roger Bassin, or any agent, servant or employee thereof. By no means should the information contained in this website be considered as a substitute for consultation with a qualified physician and it does not constitute a second opinion. This website and its contents do not represent or claim to provide the information needed for a patient to give his or her informed consent to any surgical procedure or are a reflection of individual patient results, as they may vary patient to patient. Individual results will vary and no guaranteed result is stated or implied by any photo use or any statement, testimonial, or video on this website. The results depicted in "before" and "after" pictures and stated by any "patient testimonial" illustrate results you may or may not achieve if you choose to have a cosmetic surgery procedure. Individual results may vary by patient. Please see our Notice of Privacy Practices.