Skin Care Orlando, Aesthetician Florida, Chemical Peel Orlando, Skin Care Florida, Facials Orlando, Orlando Aesthetician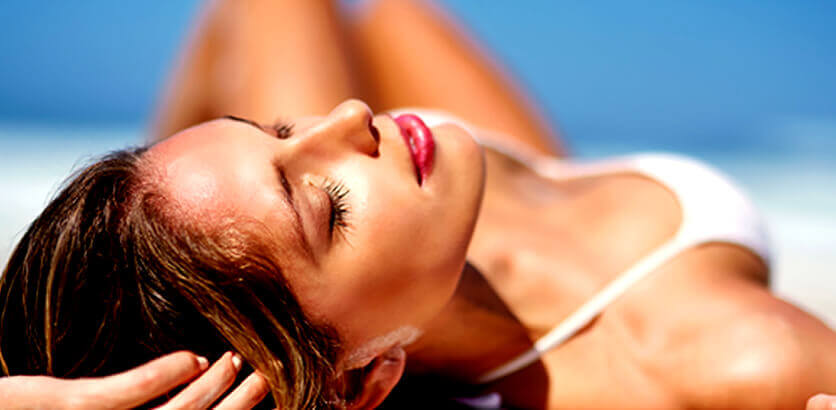 Aesthetician Services
Skin Care Treatments
Aesthetician Services
Basic Facials
Skin Balancing Facial - A fundamental, classic spa facial, including a masque customized to your skin's needs. 45 min. $65
Signature Facial - A workout for your skin—Skin Gym is uniquely tailored to target your skin's specific needs and includes an evaluation and personalized guide for future care. Especially good between facial treatments or as a weekly treatment; try a series for superb results. 25 min. $40
Skin Soothing Facial - Our calming treatment works gently to reduce any irritation or redness while hydrating your skin and replenishing minerals. Also excellent for de-stressing overworked, allergic or sensitive skins. A perfect follow-up to microdermabrasion. 55 min. $80
Correcting Facials
Glycolic Enzyme Facial - A deep, pore cleansing facial with 30% glycolic acid coupled with a fruit enzyme and salicylic acid that is designed to exfoliate and break down dead skin to promote a smoother, clearer complexion. Great for sun damage, hyperpigmentation, as well as acne conditions. 55 min. $85
Radiance Blue Peel – a unique blend of acids to provide a gentle but effective peel, resulting in brighter, tighter looking skin immediately. 25 min. $50
Prevent & Repair Facials
Four Layered Facial - The most luxurious facial. Rich in vitamins and minerals. The four layers improve circulation, eliminate toxins, soften lines, and add moisture. Recommended for all skin types but especially beneficial for dry skin. 55 min. $85
Oxygen Infusion Facial - A breath of fresh air for your face. This super-hydrating, pure oxygen facial stimulates collagen and elastin fiber formation, plus it's fortified with antioxidants A, C & E and 87 different minerals. Great for all skin types especially dry and sun damaged. Also beneficial before and after facial surgery to promote healing. 55 min. $80
Facial Add Ons
| | | |
| --- | --- | --- |
| Peels | 15 min. | $15-$50 |
| Oxygen | 15 Min | $15 |
Tinting
Brow Tint - Get rid of eyebrow pencils — try our safe, natural-looking alternative. We use a vegetable tint that usually lasts three to four weeks and can be applied in shades from medium brown to black. 15 min. $12
Lash Tint - Get rid of mascara—try our safe, natural-looking alternative. We use a vegetable tint that usually lasts three to four weeks and can be applied in shades from medium brown to black. 15 min. $15
Extreme Lash Extensions
| | | |
| --- | --- | --- |
| Lash Application Full Set | 1.5 hours | $150 |
| Lash Application Fullest | 2.0 hours | $200 |
| Lash 2 week Fill | 1.0 hours | $50 |
Skin Care
Skin Care/Makeup Consultation – complimentary with product purchase. 15 min. minimum $45 purchase
Waxing
| | | |
| --- | --- | --- |
| Waxing Alternative – Tweeze | 15 min | $20 |
| Brow Wax | 15 min | $15 |
| Chin/Lip | 15 min | $12 |
| Face | 30 min | $40 |
| Axilla | 15 min | $15 |
| ½ Arm | 20 min | $20 |
| Full Arm | 30 min | $40 |
| ½ Leg | 20 min | $35 |
| Full Leg | 30 min | $60 |
| Full Brazilian | 30 min | $50 |
| Partial Brazilian Bikini | 20 min | $35 |
| Bikini | 15 min | $25 |
| Full Leg with Brazilian | 45 min | $85 |
Chemical Peels
A skincare program used in combination with our chemical peels is recommended to achieve best results. We offer a variety of peels to help with many different skin concerns.
PCA Peel (Physician's Choice of Arizona)
Good for all skin types, these AHA peels will help to unclog follicles, clear acne and rejuvenate your skin. Their light to medium depth peel formula exfoliates, lightens and inhibits further pigment production. We offer two formulas:
PCA w/ Hydroquinone- this peel helps to even skin tones, inhibits active acne and corrects post- inflammatory hyperpigmentation
PCA HQ Free- this peel helps to maintain even pigment and corrects pigment discoloration in those with hydroquinone sensitivities.
PCA Ultra Peel
Appropriate for all skin types and conditions, this peel is ideal for sensitive skin as it produces less sting. Moderate to aggressive exfoliation is experienced, depending on how many layers are applied, resulting in plump, hydrated and ultra soft skin. This peel is beneficial to help treat acne, pigment disorders, smoker's skin, menopausal skin and sun damaged skin.
PCA Ultra Peel
This peel is good for all skin types, and is especially good for extra-sensitive skin, including rosacea. It is an advanced formulation of antioxidants, vitamins (A & C) and humectants that improves the texture of the skin, leaving it smoother and tighter
Specialty Services
Chest & Back Treatments
Recommended for those who have hyper-pigmentation on the chest, or breakouts & acne on the chest or back areas.
Vitamin C Treatment
Ideal for skin strengthening, topical Vitamin C treatments help to hydrate, tighten, lighten and brighten the skin. It is excellent in helping to repair and minimize fine lines and wrinkles due to sun exposure and aging. This treatment can be added to any of the above services.
Collagen Eye & Face Masks
These add-on masks help to firm, soothe, hydrate and moisturize the skin while combating fine lines, dark circles, puffiness and signs of aging.
Face & Body Waxing
We use Lycon wax products, which deliver a smooth, non-irritating and less painful result. Performed on all aspects of the face and body, including bikini and Brazilian bikini.
How do I get started with Cosmetic Services?
Dr. Roger Bassin, his doctors, and staff at Bassin Center For Plastic Surgery would be happy to help you set up a private consultation to discuss cosmetic services. You can give us a call at 877.333.3223 or schedule an appointment online for a consultation at one of our Florida locations: Melbourne, Orlando, Tampa, The Villages®.
LazerLift® - Welcome Home Host Barbara Beck
LazerLift® on The Doctors
A new revolution in Liposuction - Aqualipo®
BASSIN CENTER FOR PLASTIC SURGERY
*Disclaimer: The information contained on this website is intended to be purely educational in nature and does not create a physician-patient relationship with the Bassin Center for Plastic Surgery, Dr. Roger Bassin, or any agent, servant or employee thereof. By no means should the information contained in this website be considered as a substitute for consultation with a qualified physician and it does not constitute a second opinion. This website and its contents do not represent or claim to provide the information needed for a patient to give his or her informed consent to any surgical procedure or are a reflection of individual patient results, as they may vary patient to patient. Individual results will vary and no guaranteed result is stated or implied by any photo use or any statement, testimonial, or video on this website. The results depicted in "before" and "after" pictures and stated by any "patient testimonial" illustrate results you may or may not achieve if you choose to have a cosmetic surgery procedure. Individual results may vary by patient. Please see our Notice of Privacy Practices.