Radiesse Florida, Facial Filler Orlando, Dermal Filler Florida, Radiesse Orlando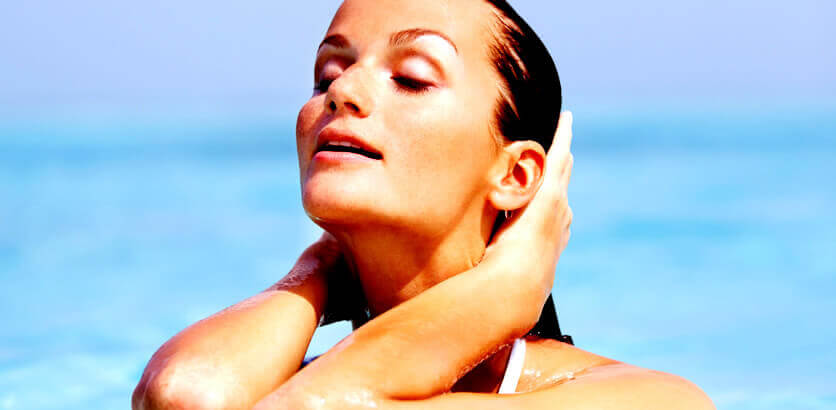 Radiesse®
Radiesse
Radiesse®
Radiesse® Description
Utilizing a long-lasting cosmetic injectable such as Radiesse® can actually contour your face into a more youthful shape. Over time, the stress of gravity, daily living, and age have a physical effect on your appearance. Fat pads slip from their youthful positions on your cheekbones and jawline, causing under eye bags, less cheek definition, and less jaw contour. Other features may begin to droop as well. Brows may begin to sag, causing a glowering expression, and deep lines between your nose and outer corners of your mouth may crease your face. All of these traits are an unfortunate side effect of time, but thanks to advances in cosmetic treatments and innovative non-surgical technology, wrinkles, facial folds, and facial sagging can be addressed without major surgery nor an extended downtime. Radiesse® is an excellent non-surgical alternative offered at Bassin Center For Plastic Surgery in any of our offices, including our Orlando location. This cosmetic injectable is most commonly utilized to address nasolabial folds and sagging facial features, so you can look like a younger version of you!
Radiesse® Procedure
Traditional facial rejuvenation, such as a facelift, require a lengthy procedure involving sutures, anesthesia, incisions, and an extended recovery, but dermal fillers, like Radiesse®, circumvent all of these side-effects of the facelift while still achieving noticeable and transformative rejuvenation. During Radiesse® treatment, the dermal filler is administered in a simple 20 to 30 minute office visit and requireszero downtime. Mild bruising and swelling at the injection sites can be expected, but these side effects dispel within a few days.
Radiesse®'s unique composition of calcium-based microspheres - a biosynthetically produced substance found naturally in human bones - allows it to maintain results nearly twice as long as other hyaluronic acid-based dermal fillers and nerve-blocking cosmetic injectables. Injected into the deep dermis, Radiesse® addresses more severe cases of facial aging which effect the shape and sagging of facial features, including the nasolabial folds, cheeks, jawline, nose, and eyebrows. Results are noticeable shortly after treatment, but unlike other dermal fillers, results may last up to 9 to 12 months. Without intermittent treatments, however, results will revert to their original appearance. Annual appointments are needed to maintain results.
How do I get started with Radiesse®?
Dr. Roger Bassin, his doctors, and staff at Bassin Center For Plastic Surgery would be happy to help you set up a private consultation to discuss Radiesse®. You can give us a call at 877.333.3223 or schedule an appointment online for a consultation at one of our Florida locations: Melbourne, Orlando, Metro West Orlando, Tampa, St Petersburg, The Villages®.
New Wrinkle Fighter Radiesse®
LazerLift® on The Doctors
Aqualipo® and NaturalFill® on the Dr. OZ show
Aqualipo® and NaturalFill® on the Dr. OZ show
BASSIN CENTER FOR PLASTIC SURGERY
ORLANDO PLASTIC SURGERY
BASSIN PLASTIC SURGERY
422 SOUTH ALAFAYA TRAIL
SUITE 32
ORLANDO, FLORIDA 32828
407.851.3888
METRO WEST PLASTIC SURGERY
BASSIN PLASTIC SURGERY
1601 PARK CENTER DRIVE
SUITE 11
ORLANDO, FLORIDA 32835
877.333.3223
MELBOURNE PLASTIC SURGERY
BASSIN PLASTIC SURGERY
1705 BERGLUND LANE
SUITE 103
VIERA, FLORIDA 32940
321.255.0025
THE VILLAGES® PLASTIC SURGERY
BASSIN PLASTIC SURGERY
8575 NE 138TH LANE
SUITE 103
LADY LAKE, FLORIDA 32159
352.350.9006