Surgical Dermatology Orlando, Dermatology Florida, Dermatologic Surgery Orlando, Surgical Dermatology Florida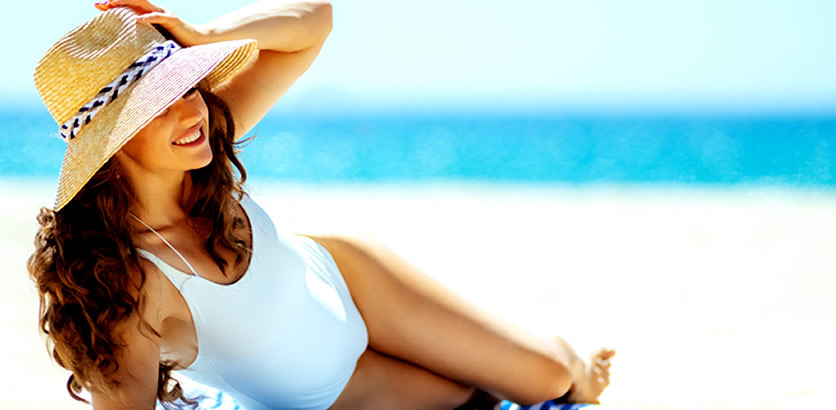 Dermatologic Surgery
Dermatologic Surgery
Dermatologic Surgery
DERMATOLOGIC SURGERY DESCRIPTION
Dermatologic surgery includes various procedures and surgeries that are designed to treat benign skin growths and malignant skin growths. Our surgical dermatologist and dermatology team uses the latest techniques and innovative procedures to ensure an effective treatment with as little downtime as possible. Surgical dermatology can treat a variety of skin conditions and growths.
Dermatologic surgery, also known as surgical dermatology, is a branch of medicine that deals with detecting, diagnosing, and treating conditions of the skin, nails, and veins. A comprehensive range of procedures and treatments are available to improve cosmetic and medical complications of various skin conditions. Some of the most common dermatologic surgeries include traditional excision of a growth, cryotherapy, laser treatments, Mohs surgery, and hair restoration. Our dermatologic surgeon and dermatology team can help determine which treatment modality is best for your specific case.
DERMATOLOGIC SURGERY PROCEDURES
Surgical dermatology can be used to treat acne scars, lipomas, cysts, cancerous moles, and more. Additionally, skin tags, warts, molluscum, varicose veins, and spider veins can all be effectively treated with surgical dermatology. When treating a dermatological condition, our dermatologist and dermatology team is dedicated to providing the highest level of patient care possible. Prioritizing patient health, safety, and comfort, our surgical dermatologist and dermatology team continues to use state-of-the-art technology and innovative techniques to reduce downtime.
Surgical dermatology can treat:
Acne Scars
Lipomas
Cysts
Cancerous Moles
Skin Tags
Warts
Molluscum
Cancerous Skin Growths
Varicose Veins
Spider Veins
Hair Loss
Scars
BEFORE DERMATOLOGIC SURGERY
Prior to dermatologic surgery, you will meet with our experienced dermatologist and dermatology team for a consultation. During this consultation, we will perform an evaluation and discuss any symptoms you may have. After determining and diagnosing the cause of your symptoms, our dermatologist and dermatology team will begin discussing possible treatment plans with you. Your treatment plan will be customized specifically for your needs.
AFTER DERMATOLOGIC SURGERY
The recovery process following dermatologic surgery will vary from patient to patient and will be based on what procedure you had done, the length of the procedure, and your body's own healing rate. Many dermatologic surgeries are very minor and involve minimally invasive techniques that only require a small downtime. Following excisional surgery, you may choose to undergo scar removal. Our dermatologist and dermatology team will provide you with a detailed list of instructions to follow to ensure proper healing.
HOW DO I GET STARTED SURGICAL DERMATOLOGY?
Dr. Roger Bassin, his doctors, and staff at Bassin Center For Plastic Surgery would be happy to help you set up a private consultation to discuss surgical dermatology. You can give us a call at 877.333.3223 or schedule an appointment online for a consultation at one of our Florida locations: Melbourne, Orlando, Tampa, The Villages®.
LazerLift® - Welcome Home Host Barbara Beck
LazerLift® on The Doctors
A new revolution in Liposuction - Aqualipo®
BASSIN CENTER FOR PLASTIC SURGERY
*Disclaimer: The information contained on this website is intended to be purely educational in nature and does not create a physician-patient relationship with the Bassin Center for Plastic Surgery, Dr. Roger Bassin, or any agent, servant or employee thereof. By no means should the information contained in this website be considered as a substitute for consultation with a qualified physician and it does not constitute a second opinion. This website and its contents do not represent or claim to provide the information needed for a patient to give his or her informed consent to any surgical procedure or are a reflection of individual patient results, as they may vary patient to patient. Individual results will vary and no guaranteed result is stated or implied by any photo use or any statement, testimonial, or video on this website. The results depicted in "before" and "after" pictures and stated by any "patient testimonial" illustrate results you may or may not achieve if you choose to have a cosmetic surgery procedure. Individual results may vary by patient. Please see our Notice of Privacy Practices.