Pediatric Dermatology Orlando, Dermatologist For Kids Orlando, Pediatric Dermatologist Florida, Dermatology For Kids Orlando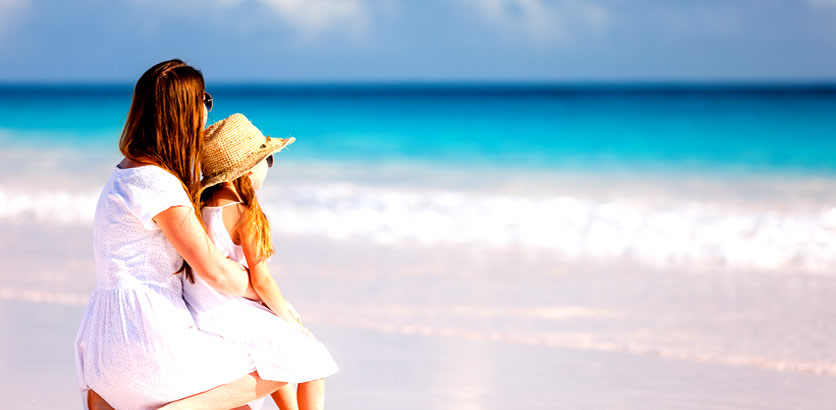 Pediatric Dermatology
Pediatric Dermatology
Pediatric Dermatology
PEDIATRIC DERMATOLOGY DESCRIPTION
As children continue to grow, their skin is constantly changing. Children are likely to experience rashes and require specific skin care needs that are different from adults. Our pediatric dermatologist and dermatology team can treat a number of dermatological conditions that commonly occur in infants, children, and adolescents. We understand how stressful it is for a parent to see their child with a dermatological condition. Our goal is to provide the highest level of patient care possible while creating effective treatment regimens to promote healthy skin. Our pediatric dermatologist and dermatology team is dedicated to the health and well-being of your child.
Pediatric dermatology provides care and treatments for skin conditions in children and adolescents. Our pediatric dermatologist and dermatology team can detect, diagnose, and treat some of the most common dermatological issues that affect younger patients. When treating a skin condition, we use state-of-the-art technology and innovative techniques to ensure the most effective treatment plan possible. Our pediatric dermatologist and dermatology team will work with you to create a customized treatment plan that fits your child's specific condition and symptoms.
PEDIATRIC DERMATOLOGY PROCEDURES
Our pediatric dermatologist and dermatology team is fully equipped to treat a wide range of dermatological issues that are commonly seen in children. A few of the most common pediatric skin conditions include birthmarks, eczema, rashes, hives, and skin infections. To treat these common skin conditions and other dermatological conditions, the first step is to properly diagnose your child's symptoms.
During a pediatric dermatology consultation, our dermatologist and dermatology team will discuss your family's medical history and your child's symptoms. Typically, a visual examination is all that is needed to properly assess and diagnose a dermatological condition. In some cases, additional testing may be needed to confirm a diagnosis. Once a proper diagnosis is made, our pediatric dermatologist and dermatology team will create an individualized treatment plan for your child based on his or her symptoms, the severity of his or her symptoms, and the dermatological conditions that he or she has.
Our pediatric dermatologist and dermatology team can treat:
Pediatric Acne
Port Wine Stain Birthmarks
Hemangioma Birthmarks
Vascular Birthmarks
Diaper Rash
Cradle Cap
Eczema
Hives
Contact Dermatitis
Viral Rashes
Impetigo
Ringworm
Seborrheic Dermatitis
Molluscum Contagiosum
Tinea Versicolor
Moles
Warts
Psoriasis
Skin Infections
Vitiligo
Medical treatments, laser treatments, and surgical treatments are available to treat dermatological concerns in children. The type of treatment needed will depend on the skin condition your child has and their symptoms. In general, we will always attempt to treat a skin condition in the most minimally invasive way possible. In more severe cases of a skin condition, surgical treatments may be recommended.
PEDIATRIC MEDICAL DERMATOLOGY TREATMENTS
In most cases, a medical dermatology treatment is all that is necessary to improve a skin condition. Medical treatments include oral medications, steroid creams, or topical ointments. Typically, a combination of these medical treatments is used to effectively treat and manage your child's skin condition. Medical treatments may be combined with laser or surgical treatments if it is determined that a combination approach will further improve your child's dermatological condition.
PEDIATRIC LASER DERMATOLOGY TREATMENTS
Laser treatments are an effective, non-invasive treatment option that can improve a variety of dermatological concerns. With continuing advancements in laser technology, our pediatric dermatologist and dermatology team can target and treat a variety of complex dermatological issues. Laser treatments are often used to improve the appearance of acne, port wine stains, vascular lesions, and psoriasis. Vitiligo, warts, scarring, and some birthmarks may also be effectively treated with laser technology. Laser treatments can be combined with medical treatments for the most effective results.
PEDIATRIC SURGICAL DERMATOLOGY TREATMENTS
In more severe cases of a skin condition, a surgical dermatological treatment may be recommended. If a dermatological condition proves resistant to standard medical or laser treatments, a surgical procedure may be necessary to address your child's symptoms. Surgical dermatology can treat skin tags, warts, cysts, lipomas, birthmarks, and other skin growths that negatively affect your child's health. Our pediatric dermatologist and dermatology team also performs surgical treatments to remove a suspicious mole or cancerous skin growth.
HOW DO I GET STARTED WITH PEDIATRIC DERMATOLOGY IN ORLANDO?
Dr. Roger Bassin, his doctors, and staff at Bassin Center For Plastic Surgery would be happy to help you set up a private consultation to discuss pediatric dermatology in Orlando. You can give us a call at 877.333.3223 or schedule an appointment online for a consultation at one of our Florida locations: Melbourne, Orlando, Tampa, The Villages®.
LazerLift® - Welcome Home Host Barbara Beck
LazerLift® on The Doctors
A new revolution in Liposuction - Aqualipo®
BASSIN CENTER FOR PLASTIC SURGERY
*Disclaimer: The information contained on this website is intended to be purely educational in nature and does not create a physician-patient relationship with the Bassin Center for Plastic Surgery, Dr. Roger Bassin, or any agent, servant or employee thereof. By no means should the information contained in this website be considered as a substitute for consultation with a qualified physician and it does not constitute a second opinion. This website and its contents do not represent or claim to provide the information needed for a patient to give his or her informed consent to any surgical procedure or are a reflection of individual patient results, as they may vary patient to patient. Individual results will vary and no guaranteed result is stated or implied by any photo use or any statement, testimonial, or video on this website. The results depicted in "before" and "after" pictures and stated by any "patient testimonial" illustrate results you may or may not achieve if you choose to have a cosmetic surgery procedure. Individual results may vary by patient. Please see our Notice of Privacy Practices.