Labiaplasty Florida, Vaginal Surgery Orlando, Labia Reduction Florida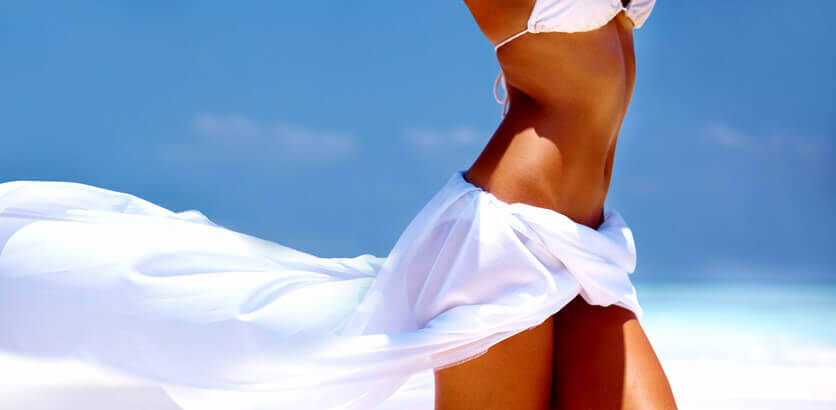 Labiaplasty
Labiaplasty
Labiaplasty
Labiaplasty Description
A feminine feature that may go unnoticed by public glance but can greatly affect a woman's self-esteem, physical comfort, and sexual experience are the labia. Bassin Center For Plastic Surgery offers labiaplasty in Florida to reshape or reduce the size of the labia minora (the inner lips). Overly large or misshapen labia could be natural or the result of drastic weight gain and loss, an accident, childbirth, surgery, or develop during the normal aging process. Despite the cause, labiaplasty in Florida can help relieve patients of the discomfort, embarrassment, and sexual hindrance overly large labia can cause. The friction of overly large labia may be a discomfort or even painful during exercise. Excess labia may even cover the clitoris, decreasing sensation. Our vaginal surgeons perform labiaplasty in Florida to help women discover or regain the active lifestyle that overly large labia makes difficult to enjoy. During the initial consultation, he will discuss the individual dissatisfactions excess labia may be causing in your life and the options available at Bassin Center For Plastic Surgery to improve those aspect of your life.
Labiaplasty Procedure
Labiaplasty in Florida can reshape and decrease the labia into a more aesthetically pleasing and physically comfortable size. Labiaplasty is an outpatient procedure, and in most cases, only local anesthetic is used. After the procedure, genitals usually remain tender and swollen for several weeks, patients should avoid using tampons for 10 days, and patients should abstain from sexual intercourse for 4 weeks. A sanitary pad is usually necessary during the first week after surgery. Although patients will be encouraged to be up on their feet the same day as surgery, patient should not engage in strenuous activity during the first 3 weeks following labiaplasty in Florida. Any stitches used during surgery will dissolve on their own, however, patients can expect to schedule a post-operative appointment one week after surgery.
Bassin Center For Plastic Surgery also offers vaginal rejuvenation in which patients can receive labiaplasty in Florida as well as clitoral hood reduction, fat injections, labor majora reduction or augmentation, vaginal narrowing, and vaginal tightening. Patients may choose to combine labiaplasty with one or many of the vaginal rejuvenation procedures to achieve overall improvement. The details of each patient's individual procedure, after care, and recovery time will vary depending on the amount of work and type of work patients choose to have done. Your vaginal surgeon will discuss post-operative care and how long to abstain from using tampons or engaging in sexual intercourse during your private consultation as this may differ from labiaplasty if patients choose a combination of procedures.
How do I get started with Labiaplasty?
Dr. Roger Bassin, his doctors, and staff at Bassin Center For Plastic Surgery would be happy to help you set up a private consultation to discuss labiaplasty. You can give us a call at 877.333.3223 or schedule an appointment online for a consultation at one of our Florida locations: Melbourne, Orlando, Tampa, The Villages®.
LazerLift® - Welcome Home Host Barbara Beck
LazerLift® on The Doctors
A new revolution in Liposuction - Aqualipo®
BASSIN CENTER FOR PLASTIC SURGERY
*Disclaimer: The information contained on this website is intended to be purely educational in nature and does not create a physician-patient relationship with the Bassin Center for Plastic Surgery, Dr. Roger Bassin, or any agent, servant or employee thereof. By no means should the information contained in this website be considered as a substitute for consultation with a qualified physician and it does not constitute a second opinion. This website and its contents do not represent or claim to provide the information needed for a patient to give his or her informed consent to any surgical procedure or are a reflection of individual patient results, as they may vary patient to patient. Individual results will vary and no guaranteed result is stated or implied by any photo use or any statement, testimonial, or video on this website. The results depicted in "before" and "after" pictures and stated by any "patient testimonial" illustrate results you may or may not achieve if you choose to have a cosmetic surgery procedure. Individual results may vary by patient. Please see our Notice of Privacy Practices.