Skin Cancer Treatment Orlando, Skin Cancer Removal Florida, Skin Cancer Surgery Orlando, Skin Cancer Treatment Florida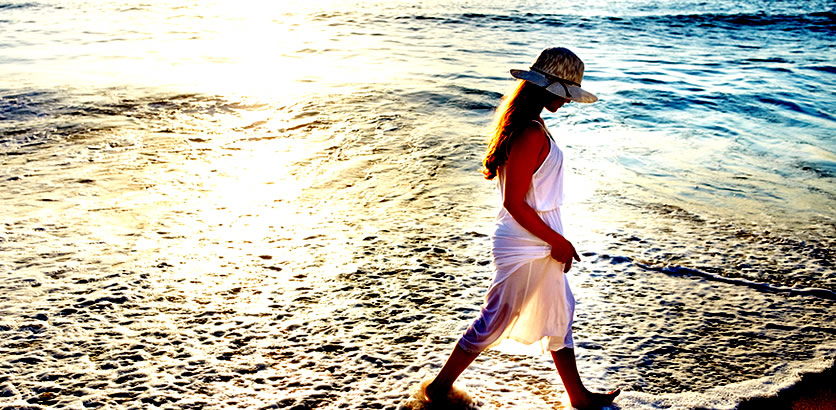 Skin Cancer Treatments
Skin Cancer Treatments
Skin Cancer Treatments
SKIN CANCER DESCRIPTION
Skin cancer treatments in Orlando are designed to effectively remove any cancerous growths from the skin. Skin cancer can be treated with surgical removal or non-surgical treatments. When performing a skin cancer treatment, it is important to prioritize removing any unhealthy skin cells while preserving as much healthy tissue as possible. Our dermatologist and dermatology team uses state-of-the-art technology and the most innovative techniques when performing skin cancer treatment or surgery.
Skin cancer is a condition when the skin cells grow abnormally fast. Skin cancer is, in the majority of cases, caused by harmful ultraviolet rays from the sun or tanning beds. Because of this, skin cancer typically occurs in areas that experience high sun exposure, such as the face, neck, scalp, or shoulders. There are 3 main types of skin cancer, including basal cell carcinoma, squamous cell carcinoma, and melanoma. Each of these skin cancers affects a different skin cell. As the names imply, basal cell carcinoma and squamous cell carcinoma affect the basal cells and squamous cells respectively. Melanoma is a skin cancer that affects the melanocytes, also known as the cells that produce melanin which provides skin with its color.
Signs of skin cancer depend on which type of skin cancer you have. Basal cell carcinoma often results in an open lesion that does not heal, a shiny nodule, a scar-like lesion, or a small pink growth. On the other hand, squamous cell carcinoma may cause a flat sore with a scaly crust, a new sore forming on an old scar, red patches within the mouth, or an open sore on the lips. Melanoma is a severe form of skin cancer that can occur from an existing mole or develop as a new growth entirely. Melanoma often causes darkening of the skin, changes in mole color, or moles that are irregular in size, shape, or appearance.
SKIN CANCER TREATMENT PROCEDURE
Some of the most common skin cancer treatments include cryotherapy, excisional surgery, Mohs surgery, photodynamic therapy, and radiation therapy. These treatments and surgeries can also be performed on a pre-cancerous mole or growth as a preventive measure to ensure skin cancer does not develop in that area.
CRYOTHERAPY
Cryotherapy, also known as cryosurgery, uses liquid nitrogen to freeze and destroy pre-cancerous tissues. In the majority of cases, cryotherapy is used for pre-cancerous growths as a preventive measure. In some instances, cryotherapy may be used to treat a very small or new cancerous growth. During cryotherapy, the skin is first numbed with a local anesthetic. The liquid nitrogen is then applied to the cancerous growth. The application of liquid nitrogen may be repeated depending on the size of the growth.
EXCISIONAL SURGERY
Excisional skin cancer surgery involves directly cutting or shaving away the cancerous growth and any unhealthy surrounding tissue. Excisional skin cancer surgery can effectively treat all types of skin cancer. Prior to your procedure, the area will be numbed with a local anesthetic to ensure patient comfort. Our dermatologist and dermatology team will then remove the cancerous growth and a small margin of tissue surrounding the growth to ensure that there is as little a chance for recurrence as possible. If needed, sutures will be applied after the removal of a cancerous lesion, depending on its size.
MOHS SURGERY
Mohs surgery is an effective skin cancer treatment that is typically used for larger or more complex skin cancer growths. Mohs surgery is often performed in areas where it is necessary to preserve as much healthy skin as possible. One of the most common places Mohs surgery is performed is on the nose. In the majority of cases, Mohs surgery is only used to treat squamous cell carcinoma and basal cell carcinoma. During Mohs surgery, the cancerous growth is removed layer by layer. After each layer is removed, it will be examined under a microscope to determine if abnormal cells remain. Cancerous tissues continue to be removed layer by layer until there are no abnormal skin cells left when viewed under the microscope.
PHOTODYNAMIC THERAPY
Photodynamic therapy is a skin cancer treatment that destroys cancerous cells with a combination of laser light technology and a topical cream that makes the cells highly sensitive to light. Photodynamic therapy is often used to treat skin cancer that has developed directly over a bone, such as on the shins or hands. To begin your photodynamic therapy treatment, the topical cream will be applied and a dressing will cover the area. It will take a few hours for the topical cream to take effect. Once it has taken effect, light therapy will be performed on the cancerous growths. Following your photodynamic skin cancer treatment, dressings will be applied to the treatment areas to protect them from light until the topical cream has worn off.
RADIATION THERAPY
Radiation therapy for skin cancer is often recommended when a cancerous growth is very large or extremely difficult to remove completely with surgery. In some cases, radiation therapy can be combined with other skin cancer treatments for the most effective results. Radiation therapy uses low energy x-rays during superficial radiation therapy or electrons during electron beam radiation. These forms of radiation do not penetrate farther than the skin, which limits your body's exposure to radiation.
HOW DO I GET STARTED WITH A SKIN CANCER TREATMENT IN ORLANDO?
Dr. Roger Bassin, his doctors, and staff at Bassin Center For Plastic Surgery would be happy to help you set up a private consultation to discuss a skin cancer treatment. You can give us a call at 877.333.3223 or schedule an appointment online for a consultation at one of our Florida locations: Melbourne, Orlando, Tampa, The Villages®.
LazerLift® - Welcome Home Host Barbara Beck
LazerLift® on The Doctors
A new revolution in Liposuction - Aqualipo®
BASSIN CENTER FOR PLASTIC SURGERY
*Disclaimer: The information contained on this website is intended to be purely educational in nature and does not create a physician-patient relationship with the Bassin Center for Plastic Surgery, Dr. Roger Bassin, or any agent, servant or employee thereof. By no means should the information contained in this website be considered as a substitute for consultation with a qualified physician and it does not constitute a second opinion. This website and its contents do not represent or claim to provide the information needed for a patient to give his or her informed consent to any surgical procedure or are a reflection of individual patient results, as they may vary patient to patient. Individual results will vary and no guaranteed result is stated or implied by any photo use or any statement, testimonial, or video on this website. The results depicted in "before" and "after" pictures and stated by any "patient testimonial" illustrate results you may or may not achieve if you choose to have a cosmetic surgery procedure. Individual results may vary by patient. Please see our Notice of Privacy Practices.