Body Contouring Florida, Body Sculpting Orlando, Plastic Surgery Orlando, Plastic Surgeon Florida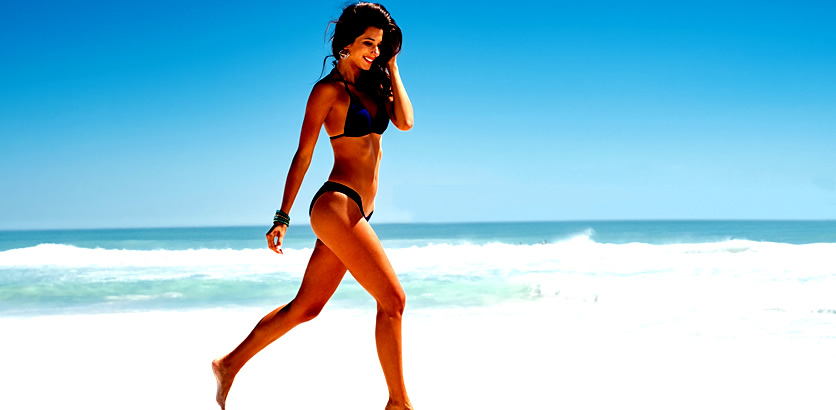 Body Contouring
Body Contouring
Body Contouring
Partaking in a healthy diet and consistent exercise regimen is a wonderful means of remaining healthy and physically fit, but oftentimes, such efforts are simply not enough to shape the body you desire. Occasionally, problem areas develop that just won't shed weight and can cause features to appear disproportionate. Conversely, patients who have experienced significant weight loss may develop an excess of sagging skin. At Bassin Center For Plastic Surgery, we offer a variety of cosmetic procedures to help your body realize its full potential and to assist in your efforts toward the body that you've worked so hard to achieve. These procedures include:
Liposuction
Diet and exercise can keep you mentally and physically healthy, but may not always produce the physical enhancements you had hoped for. Our Orlando doctors perform liposuction to help you achieve your cosmetic goals. Different methods of liposuction are available at Bassin Center for Plastic Surgery, including Smartlipo™, Aqualipo®, and Laser fat removal. Learn more about the variety of liposuction techniques available to you by clicking on the button below!
Aqualipo®
Dr. Bassin is the first surgeon to offer Aqualipo®, a revolutionary liposuction treatment to destroy and remove unwanted fat. Aqualipo® combines the two innovative technologies of Smartlipo™ and Body-Jet to produce a truly innovative way to sculpt and tone the body with more precision and less downtime. First, the Smartlipo™ laser promotes skin tightening and new collagen development. This minimizes bruising, bleeding and swelling. Then, Dr. Bassin uses the Body-Jet to gently flush fat from the body without damaging surrounding tissues and nerves. With Aqualipo®, patients are seeing superior results with minimal discomfort.
LIPO 360
Lipo 360 specifically targets the waist to remove stubborn belly fat and sculpt the midsection. Our Lipo 360 surgeon will go around the entire waistline – 360 degrees – to remove fat from the abdomen, obliques, flanks, mid back, and lower back. Lipo 360 can achieve long-lasting, youthful results with less downtime than liposuction techniques of the past. If you are struggling with stubborn, diet-resistant fat or love handles around the tummy, then Lipo 360 may be right for you. Click on the button below to learn more about Liposuction 360 at Bassin Center For Plastic Surgery!
LASER FAT REMOVAL
Our Orlando liposuction surgeons offer laser fat removal to melt unwanted fat cells and remove them from the body. Even with consistent diet and exercise, eliminating those final layers of fat may prove difficult. Unsightly fat around the abdominals, flanks, back, legs, and arms can get in the way of your hard-earned weight loss results. Laser fat removal can reduce fatty areas that are resistant to dieting for a firmer-looking appearance. This treatment utilizes concentrated laser energy to treat stubborn fat with minimal downtime or recovery. At Bassin Center For Plastic Surgery, we provide laser fat removal in Florida for patients looking to sculpt and firm their curves. Learn more about laser fat removal by clicking the button below!
BodyTite™
BodyTite™ is a revolutionary body sculpting and skin tightening treatment that can contour the body and firm loose skin in one procedure. BodyTite™ utilizes radiofrequency energy to stimulate collagen production in the arms, breasts, abdomen, flanks, and thighs, resulting in a more youthful-looking appearance. BodyTite™ patients can improve the appearance of sagging skin and restore skin elasticity with minimal downtime and recovery. Learn more about BodyTite™ treatment by clicking on the button below!
SKIN TIGHTENING
Our state-of-the-art skin tightening and contouring treatment can achieve firmer, more-youthful skin texture. As your body ages, your skin naturally begins to loose structure and elasticity, contributing to drooping skin or wrinkling. Skin tightening uses radiofrequency technology to firm loose skin and remove small pockets of unwanted fat, improving body contours. Skin tightening targets multiple areas, including the breasts, arms, midsection, thighs, and legs. Bassin Center For Plastic Surgery provides skin tightening to achieve long-lasting results with less procedure time and recovery than traditional surgery. Click on the button below to learn more about skin tightening treatment!
Body-Jet
Body-Jet is a remarkable new approach to fat removal that simultaneously irrigates and aspirates to gently flush fat from the body. Because Body-Jet is gentler than traditional liposuction techniques, fat can be removed intact without damaging surrounding nerves and tissue. Not only does this minimize swelling and discomfort for the patient, but the intact fat can be immediately used for NaturalFill®, a fat transfer procedure which injects fat into areas that may need additional volume, such as the face, lips, breasts, buttocks, and hands. With Body-Jet, patients experience fantastic results with minimum downtime.
Smartlipo™
Smartlipo™ is a powerful fat melting system that uses advanced laser technology to remove unwanted fat, while sculpting and tightening the body. While the Smartlipo™ laser delivers targeted energy to melt away fat, the heat from the laser promotes tissue tightening in the surrounding areas, resulting in smoother, firmer skin tone without the loose and sagging skin that can often result from traditional liposuction techniques. At the same time, the laser causes small blood vessels to coagulate immediately, resulting in significantly less bruising, bleeding and swelling. Smartlipo™ is minimally invasive, meaning there's no scarring, stitches, or general anesthesia required. All these Smartlipo™ advantages add up to superior results, less trauma, and a smoother recovery for you. In most cases, the Smartlipo™ procedure takes about an hour or less for each body part treated, and patients can expect to return to work and normal activities as soon as the next day.
Cellulaze™
Unsightly cellulite on the thighs, buttocks, and abdomen can be embarrassing and cause women to deliberately choose clothing and swimwear to hide their skin. At Bassin Center For Plastic Surgery, we offer Cellulaze™ in Florida to provide permanent reduction in the appearance of cellulite. Cellulaze™ is the first FDA approved procedure for permanent cellulite reduction. Only one treatment is necessary, opposed to traditional cellulite treatments which must be repeated as results fade. Cellulaze™ in Florida provides permanent results because it targets stiffened underlying connective tissue that traps fat in localized pockets. Cellulaze™ is provided exclusively at Bassin Center For Plastic Surgery.
Mommy Makeover
Mommy makeover surgery can help you regain your pre-pregnancy curves! Breastfeeding and pregnancy can contribute to a number of physical changes in your appearance. Patients may experience sagging or drooping skin, loss of breast volume, and unwanted love handles. Mommy makeover surgery can restore firmness and definition to multiple areas of the body at once, including the breasts, abdomen, arms, thighs, and buttocks. Mommy makeover patients can expect long-lasting, natural-looking improvements to their physique following surgery. Click the button below to learn more about mommy makeover surgery in Orlando at Bassin Center For Plastic Surgery!
Brazilian Butt Lift
A Brazilian Butt Lift can enhance buttocks volume and shape using your own natural fat! This innovative buttocks enhancement procedure can achieve natural-looking, long-lasting results for patients seeking to improve the size and curvature of their buttocks. A Brazilian Butt Lift uses liposuction to harvest excess fat from another area of the body, such as the abdomen, and then injects this fat into the buttocks to enhance definition. Learn more about Brazilian Butt Lift surgery by clicking on the button below!
BUTTOCKS LIFT
Buttocks lift surgery can add natural-looking size and shape to your buttocks! Many patients find that, despite their best efforts in the gym, they struggle to add volume and thickness to their buttocks. In the past, the only option was buttocks implants, which can result in an artificial look. Buttocks lift surgery is an alternative to implants that uses your natural fat cells to volumize the buttocks. Excess fat is taken from a donor area (usually the midsection or thighs) via liposuction and then injected into the buttocks to enhance contours. To learn more about buttocks lift surgery, click on the button below!
NaturalFill® Buttocks Enhancement
Luscious curves often impact your confidence and sex-appeal. If you're dissatisfied with the size of your backside and want to add a little volume without undergoing the risk and downtime of traditional butt implants, you may want to consider a less invasive option. NaturalFill® Buttocks Enhancement utilizes your own fat instead of implants to achieve added volume to your buttocks. During a prior Aqualipo® procedure, fat is gently removed from areas, such as the abdomen or thighs, and that extracted fat is then implanted during a subsequent fat transfer procedure, known as NaturalFill® Buttocks Enhancement. Results from using your own fat are more natural-looking, more natural-feeling, and longer-lasting. Learn more about NaturalFill® Buttocks Enhancement by clicking on the button below!
Tummy Tuck
Tummy Tuck surgery can tighten abdominal muscles and remove excess skin commonly occurring as a result of pregnancy, weight gain and loss, and aging. Loss of elasticity causes skin to sag, and stretched abdominal muscles after pregnancy can cause a permanent pouch of excess skin, even years after childbirth. A tummy tuck will corset abdominal muscles into a tightened, cinched position to achieve a pre-baby belly. Excess, sagging skin is removed, and your stomach will be restored to the flattened abs of your youth! Any resulting scars are unobtrusive and easily hidden by a bikini. Depending on the severity of your condition, you may even qualify for a mini tummy tuck. Click on the button below to learn more about this procedure!
LowCut Tummy Tuck™
The LowCut Tummy Tuck™ can achieve a slimmer, flatter stomach without prominent scarring! Unlike abdominoplasty techniques of the past, which left a long, linear scar across the midsection, Dr. Bassin's LowCut Tummy Tuck™ utilizes a low scar hidden under the bikini line. This technique can tighten abdominal muscles and firm loose skin to improve shape and definition. The LowCut Tummy Tuck™ can achieve natural-looking results with less downtime and recovery than traditional abdominoplasty surgery. Learn more about the LowCut Tummy Tuck™ by clicking on the button below!
Mini Tummy Tuck
If you're interested in achieving the transformative results of the traditional tummy tuck with less risk, scarring, and downtime, speak to our Orlando plastic surgeons about a mini tummy tuck! Depending on the severity of your condition, a full tummy tuck may not be necessary to achieve your desired results. During the mini tummy tuck, the belly button remains untouched and scarring is minimal. Less risk and downtime is associated with this procedure as well, thanks to the smaller incision. Abdominal muscles are tightened and sagging skin in the lower belly, under the belly button, is removed. Despite the smaller incision, you will still achieve the youthfully flat results of the full procedure! Discover more about receiving a mini tummy tuck in our Orlando office by clicking on the button below.
Arm Lift
Arm lift surgery, also referred to as brachioplasty, will remove excess and hanging skin from your upper arm to your elbow, commonly referred to as bat wings. During this cosmetic procedure, hanging skin is excised from the upper arm, so the shape of your biceps are slimmed and contoured. Incisions are placed as unobtrusively as possible under or on the inside of the arm. Speak to our Orlando plastic surgeons during your private consultation to discover how an arm lift can transform both your life and body! Click on the button below to learn more about this transformative procedure.
Thigh Lift
Excess skin and fat on your upper and inner thighs can be difficult to target through diet and exercise alone. Chafing and discomfort often make exercise unenjoyable, and finding clothes that fit your unique shape can be discouraging. If you're embarrassed by excess or hanging skin on your upper thighs and flanks, a thigh lift may help your condition. A thigh lift specifically targets your problem areas, removing excess skin and fat tissue to smooth your legs to youthful perfection. Incisions are unobtrusively placed in the crease of your groin, easily hidden by a bikini. Click on the button below to learn more about this procedure!
How do I get started with Body Contouring?
Dr. Roger Bassin, his doctors, and staff at Bassin Center For Plastic Surgery would be happy to help you set up a private consultation to discuss body contouring. You can give us a call at 877.333.3223 or schedule an appointment online for a consultation at one of our Florida locations: Melbourne, Orlando, Tampa, The Villages®.
LazerLift® - Welcome Home Host Barbara Beck
LazerLift® on The Doctors
A new revolution in Liposuction - Aqualipo®
BASSIN CENTER FOR PLASTIC SURGERY
*Disclaimer: The information contained on this website is intended to be purely educational in nature and does not create a physician-patient relationship with the Bassin Center for Plastic Surgery, Dr. Roger Bassin, or any agent, servant or employee thereof. By no means should the information contained in this website be considered as a substitute for consultation with a qualified physician and it does not constitute a second opinion. This website and its contents do not represent or claim to provide the information needed for a patient to give his or her informed consent to any surgical procedure or are a reflection of individual patient results, as they may vary patient to patient. Individual results will vary and no guaranteed result is stated or implied by any photo use or any statement, testimonial, or video on this website. The results depicted in "before" and "after" pictures and stated by any "patient testimonial" illustrate results you may or may not achieve if you choose to have a cosmetic surgery procedure. Individual results may vary by patient. Please see our Notice of Privacy Practices.