Juvederm Orlando, Facial Filler Florida, Dermal Filler Orlando, Juvederm Florida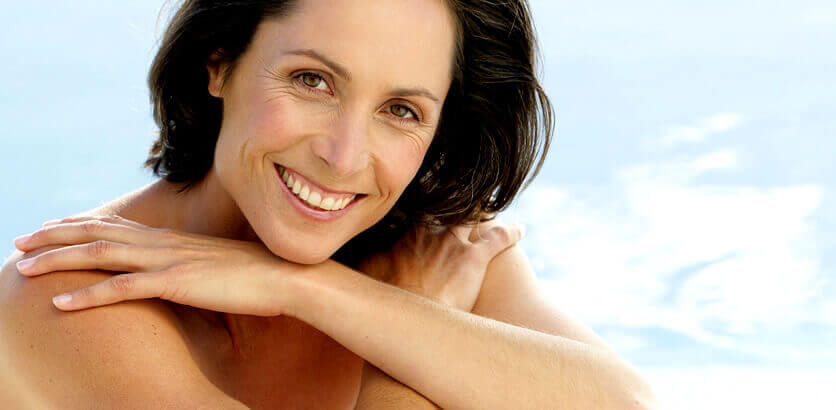 Juvederm®
Juvederm
Juvederm®
Juvederm® is an ideal cosmetic treatment for those who want to look refreshed without undergoing a lengthy surgical procedure. The effects of gravity, stress, and facial expressions over a lifetime become evident in wrinkles around the mouth and bags under the eyes. These features can give you a permanent stern or tired look, causing you to express emotions you don't necessarily feel. If you want the youth you still feel on the inside to shine through your skin, you may be the perfect candidate for Juvederm®.
Traditional facial rejuvenation procedures such as upper and lower blepharoplasty, also known as eyelid surgery, can provide permanent and transformative results, eliminating the appearance of lower eye bags and hanging upper eyelids. Depending on the severity of your condition, however, the full surgery may not be necessary to achieve noticeable and beautiful results. Oftentimes, Juvederm® can provide a, non-surgical alternative to facelift surgery. At Bassin Center For Plastic Surgery, we offer Juvederm® so you can regain your look of youth!
Juvederm® Procedure
Juvederm® can be administered during a simple in-office visit in any of our convenient offices, including our Orlando location. This dermal filler is injected into the mid-dermis to treat moderate to severe wrinkles and folds around the nose and mouth, including:
Nasolabial Folds
Cheeks
Marionette Lines
Under Eye Bags
Smoker's Lines
Temples
Treatment with Juvederm® is non-surgical, so unlike traditional facial rejuvenation procedures, incisions, stitches, anesthetic, and downtime are not necessary. You can expect a 20 to 30 minute office visit during which you receive Juvederm® and can return home directly afterward without any recovery time. Some patients experience bruising or swelling at the injection sites, but these symptoms will dissipate within a few days. Also, unlike other cosmetic injectables which contain chemicals to relax muscles, Juvederm® uses hyaluronic acid, a natural substance within the body, to fill wrinkles and facial folds from beneath the skin's surface. Results following Juvederm® treatment are noticeable shortly afterward and last up to 10 months. Injections to the lower eyelid and temple regions last years. Without regular maintenance appointments, however, results will fade to their original appearance, so bi-yearly appointments are needed to maintain results. Everyone's appearance and expectations vary, so speak with our Orlando doctors and staff during your private consultation to discover how Juvederm® can rejuvenate your skin.
How do I get started with Juvederm®?
Dr. Roger Bassin, his doctors, and staff at Bassin Center For Plastic Surgery would be happy to help you set up a private consultation to discuss Juvederm®. You can give us a call at 877.333.3223 or schedule an appointment online for a consultation at one of our Florida locations: Melbourne, Orlando, Tampa, The Villages®.
LazerLift® - Welcome Home Host Barbara Beck
LazerLift® on The Doctors
A new revolution in Liposuction - Aqualipo®
BASSIN CENTER FOR PLASTIC SURGERY
*Disclaimer: The information contained on this website is intended to be purely educational in nature and does not create a physician-patient relationship with the Bassin Center for Plastic Surgery, Dr. Roger Bassin, or any agent, servant or employee thereof. By no means should the information contained in this website be considered as a substitute for consultation with a qualified physician and it does not constitute a second opinion. This website and its contents do not represent or claim to provide the information needed for a patient to give his or her informed consent to any surgical procedure or are a reflection of individual patient results, as they may vary patient to patient. Individual results will vary and no guaranteed result is stated or implied by any photo use or any statement, testimonial, or video on this website. The results depicted in "before" and "after" pictures and stated by any "patient testimonial" illustrate results you may or may not achieve if you choose to have a cosmetic surgery procedure. Individual results may vary by patient. Please see our Notice of Privacy Practices.