Vaginal Plastic Surgery Florida, Vaginoplasty Orlando, Vaginal Surgery Orlando, Vaginal Rejuvenation Florida, Cosmetic Vaginal Surgery Orlando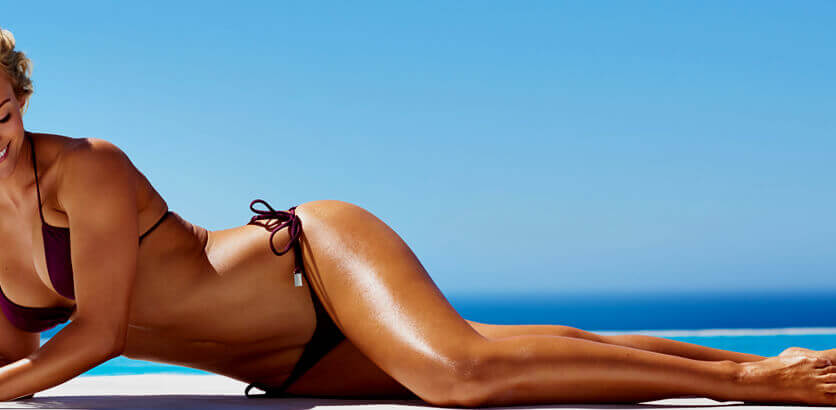 Aesthetic Vaginal Surgery
Vaginoplasty
Aesthetic Vaginal Surgery
Women may feel a decreased self-esteem and sexual identity after experiencing physical trauma to the vagina during childbirth. Although a personal and intimate feature, tightening and repairing the vagina may increase your self-worth and sexuality. Bassin Center For Plastic Surgery provides vagina rejuvenation surgery for women who are dissatisfied physically, sexually, or cosmetically with the appearance of their labia and/or vagina. We offer two specific procedures at our Orlando office in regards to aesthetic vaginal surgery, including:
Vaginal Rejuvenation
Childbirth and age effect the size, appearance, and sensation of your vagina. If you are dissatisfied by the look or feel of your clitoral hood, vagina, or labia, vaginal rejuvenation can help. Our vaginal surgeons perform vaginal rejuvenation to tighten and narrow the vagina, reduce and augment the labia, and reduce the clitoral hood. Lasers are not utilized, due to the high risk of permanent removal and reduction of sensitive, crucial vaginal tissues. Scalpels allow for maximum precision and control during vaginal procedures. Learn more about how vaginal rejuvenation can improve both the appearance and sensation of your vagina by clicking on the button below!
Labiaplasty
Labia are seldom symmetrical or proportionate, and overly large labia can actually make activities such as walking, running, and exercise uncomfortable. If you are embarrassed or experiencing discomfort due to the size or shape of your labia, you may want to consider labiaplasty. During this procedure, a scalpel is used to reshape and contour the labia folds, so they are symmetrical and tuck proportionately within the large outer labia. Labiaplasty can also be combined with other vaginal rejuvenation procedures, such as vaginal tightening and clitoral hood reduction, so you can achieve comprehensive results. Learn more about this procedure by clicking on the button below!
How do I get started with Aesthetic Vaginal Surgery?
Dr. Roger Bassin, his doctors, and staff at Bassin Center For Plastic Surgery would be happy to help you set up a private consultation to discuss aesthetic vaginal surgery. You can give us a call at 877.333.3223 or schedule an appointment online for a consultation at one of our Florida locations: Melbourne, Orlando, Tampa, The Villages®.
LazerLift® - Welcome Home Host Barbara Beck
LazerLift® on The Doctors
A new revolution in Liposuction - Aqualipo®
BASSIN CENTER FOR PLASTIC SURGERY
*Disclaimer: The information contained on this website is intended to be purely educational in nature and does not create a physician-patient relationship with the Bassin Center for Plastic Surgery, Dr. Roger Bassin, or any agent, servant or employee thereof. By no means should the information contained in this website be considered as a substitute for consultation with a qualified physician and it does not constitute a second opinion. This website and its contents do not represent or claim to provide the information needed for a patient to give his or her informed consent to any surgical procedure or are a reflection of individual patient results, as they may vary patient to patient. Individual results will vary and no guaranteed result is stated or implied by any photo use or any statement, testimonial, or video on this website. The results depicted in "before" and "after" pictures and stated by any "patient testimonial" illustrate results you may or may not achieve if you choose to have a cosmetic surgery procedure. Individual results may vary by patient. Please see our Notice of Privacy Practices.