Vaginal Plastic Surgery Florida, Vaginoplasty Orlando, Vaginal Surgery Orlando, Vaginal Rejuvenation Florida, Cosmetic Vaginal Surgery Orlando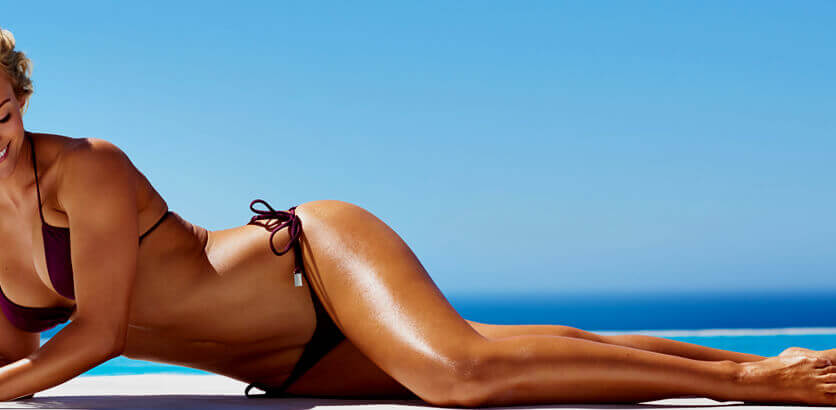 Aesthetic Vaginal Surgery
Vaginoplasty
Aesthetic Vaginal Surgery
Women may feel a decreased self-esteem and sexual identity after experiencing physical trauma to the vagina during childbirth. Although a personal and intimate feature, tightening and repairing the vagina may increase your self-worth and sexuality. Bassin Center For Plastic Surgery provides vagina rejuvenation surgery for women who are dissatisfied physically, sexually, or cosmetically with the appearance of their labia and/or vagina. We offer two specific procedures at our Orlando office in regards to aesthetic vaginal surgery, including:
ThermiVa®
ThermiVa® vaginal rejuvenation is designed to improve vaginal aesthetics and functional issues without undergoing traditional vaginal surgery. For many women, aging and pregnancy can lead to bodily changes, including vaginal laxity and decreased lubrication. ThermiVa® uses radiofrequency energy to tighten loose vaginal tissues and encourage the production of subsurface collagen fibers, enhancing skin structure. ThermiVa® can also improve vaginal dryness, reduce urinary incontinence, and heighten pleasure during intercourse. Bassin Center For Plastic Surgery offers ThermiVa® for patients seeking a non-surgical vaginal tightening treatment. Click on the button below to learn more about ThermiVa® treatment!
Vaginal Rejuvenation
Childbirth and age effect the size, appearance, and sensation of your vagina. If you are dissatisfied by the look or feel of your clitoral hood, vagina, or labia, vaginal rejuvenation can help. Our vaginal surgeons perform vaginal rejuvenation to tighten and narrow the vagina, reduce and augment the labia, and reduce the clitoral hood. Lasers are not utilized, due to the high risk of permanent removal and reduction of sensitive, crucial vaginal tissues. Scalpels allow for maximum precision and control during vaginal procedures. Learn more about how vaginal rejuvenation can improve both the appearance and sensation of your vagina by clicking on the button below!
Labiaplasty
Labia are seldom symmetrical or proportionate, and overly large labia can actually make activities such as walking, running, and exercise uncomfortable. If you are embarrassed or experiencing discomfort due to the size or shape of your labia, you may want to consider labiaplasty. During this procedure, a scalpel is used to reshape and contour the labia folds, so they are symmetrical and tuck proportionately within the large outer labia. Labiaplasty can also be combined with other vaginal rejuvenation procedures, such as vaginal tightening and clitoral hood reduction, so you can achieve comprehensive results. Learn more about this procedure by clicking on the button below!
How do I get started with Aesthetic Vaginal Surgery?
Dr. Roger Bassin, his doctors, and staff at Bassin Center For Plastic Surgery would be happy to help you set up a private consultation to discuss aesthetic vaginal surgery. You can give us a call at 877.333.3223 or schedule an appointment online for a consultation at one of our Florida locations: Melbourne, Orlando, Metro West Orlando, Tampa, St Petersburg, The Villages®.
LazerLift™ - Welcome Home Host Barbara Beck
LazerLift™ on The Doctors
Aqualipo® and NaturalFill® on the Dr. OZ show
Aqualipo® and NaturalFill® on the Dr. OZ show
BASSIN CENTER FOR PLASTIC SURGERY
ORLANDO PLASTIC SURGERY
BASSIN PLASTIC SURGERY
422 SOUTH ALAFAYA TRAIL
SUITE 32


ORLANDO

,

FLORIDA

32828
407.851.3888
METRO WEST PLASTIC SURGERY
BASSIN PLASTIC SURGERY
1601 PARK CENTER DRIVE
SUITE 11


ORLANDO

,

FLORIDA

32835
877.333.3223
MELBOURNE PLASTIC SURGERY
BASSIN PLASTIC SURGERY
1705 BERGLUND LANE
SUITE 103
VIERA, FLORIDA 32940
321.255.0025
THE VILLAGES® PLASTIC SURGERY
BASSIN PLASTIC SURGERY
8575 NE 138TH LANE
SUITE 103


LADY LAKE

,

FLORIDA

32159
352.350.9006