Dermatology Florida, Skin Doctor Orlando, Dermatology Orlando, Skin Doctor Florida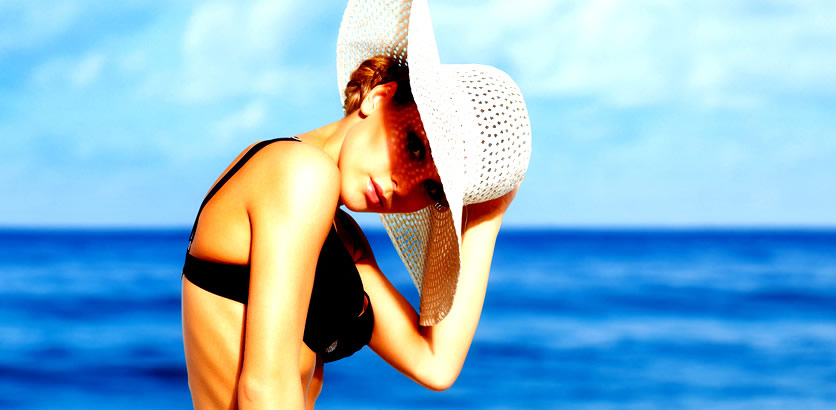 Dermatology
Dermatology
Dermatology
Dermatology in Florida provides various treatments in the fields of general dermatology, pediatric dermatology, and dermatologic surgery. Dedicated to providing the highest level of patient care possible, our dermatologist and dermatology team continues to implement the latest technology and minimally invasive techniques as they become available. Medical, cosmetic, and surgical dermatology procedures can treat some of the most common dermatological issues and conditions. At Bassin Center For Plastic Surgery, some of our most popular dermatological services include:
ALFREDO SY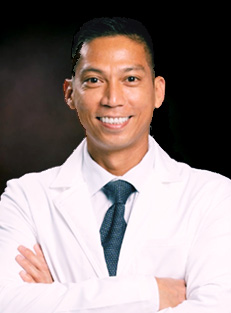 Alfredo "Al" Sy is a board-certified physician assistant specializing in dermatology, skin cancer treatment, and skin, hair, and nail disorders.
Al began his medical career in the Armed Forces, where he worked as an Air Force medic. He practiced internal medicine, family practice, pediatrics, gastroenterology, medical surgical unit, and emergency medicine. Al went on to volunteer for and serve in Operation Iraqi Freedom/Operation Enduring Freedom. While in the Armed Forces, Al earned his Community College of the Air Force degree in Allied Health Services, as well as his bachelor's degree in business specializing in healthcare administration. He also completed his master's degree in human resources management.
Following his 12-year career in the Armed Forces, Al graduated from Nova Southeastern University, where he completed the physician assistant program. He is a proud member of the Society of Dermatology Physician Assistants and the Florida Society of Dermatology Physician Assistants.
GENERAL DERMATOLOGY
General dermatology, also known as medical dermatology, is designed to diagnose and treat various skin conditions. Some of the most common skin conditions include acne, blemishes, uneven skin pigmentation, skin tags, and moles. Our dermatologist and dermatology team can create an effective treatment plan and help you achieve healthier skin and a glowing complexion. Learn more about general dermatology by clicking the button below.
DERMATOLOGIC SURGERY
Dermatologic surgery is a branch of dermatology that involves diagnosing and treating medical conditions of the skin. Dermatologic surgery can improve the skin by removing or repairing unhealthy growths, lesions, and more. Some of the most common forms of dermatologic surgery include mole removal, wart treatments, skin tag removal, and skin cancer surgery. Additionally, lipomas, cysts, and other benign skin growths can be treated with dermatologic surgery. Click the button below to learn more about dermatologic surgery.
PEDIATRIC DERMATOLOGY
Pediatric dermatology can treat skin conditions and disorders that commonly occur in infants, children, or adolescents. Our dermatologist and dermatology team is able to detect, diagnose, and treat eczema, hives, fungal infections, rashes, and genetic skin disorders. Additionally, our pediatric dermatologist and dermatology team can also examine and treat moles, cysts, warts, birthmarks, and psoriasis in children. Early detection of a skin condition is an important step to creating an effective treatment plan. Learn more about our pediatric dermatology services by clicking the button below.
ACNE TREATMENT
Acne treatments can help reduce the severity of acne breakouts, improve the appearance of acne scarring, and help prevent future breakouts from occurring. While acne may commonly be thought of as a condition that mainly affects adolescents, adult acne is very common and can be frustrating. Our acne treatment plans can help treat active acne breakouts and also improve the appearance of discolored or scarred skin from a previous acne breakout. Depending on the severity of your acne, our dermatologist and dermatology team may recommend topical creams or laser treatments. Click the button below to learn more about acne treatments.
ECZEMA TREATMENT
Eczema, which is also known as atopic dermatitis, is a skin condition that causes inflammation and skin rashes. Rashes typically occur on the arms or legs but can develop anywhere. An eczema rash typically causes small, raised red bumps to form on the skin, causing intense itching, which can often be worse at nighttime. Eczema treatments can help bring relief to eczema symptoms, reducing the overall severity of an outbreak and helping soothe irritated skin. Some common eczema treatments include topical creams, oral medications, or light therapy. To learn more about eczema and eczema treatments, click the button below.
ROSACEA TREATMENT
Rosacea is a skin condition that is denoted by red facial skin with swollen red bumps and visible blood vessels. Rosacea can cause an acne-like outbreak, which can cause a patient to think they are suffering from chronic acne and seek the wrong treatment. Rosacea requires a specialized treatment plan that is designed to improve the appearance of flushed, sensitive, and dry skin. There are 4 main types of rosacea, which are referred to as rosacea subtype 1, rosacea subtype 2, rosacea subtype 3, and rosacea subtype 4. Each subtype of rosacea causes various symptoms and requires specialized treatments. Learn more about rosacea and rosacea treatments by clicking the button below.
PSORIASIS TREATMENT
Psoriasis causes a red rash to develop that may appear patchy, scaly, or cracked in appearance. Apart from a rash, psoriasis can also result in other uncomfortable symptoms, including thickened nails, painful or inflamed joints, and skin that is prone to cracking or bleeding. Psoriasis treatments can improve these symptoms and help to achieve an even, healthier complexion. Medication, topical creams, or laser treatments are often prescribed by our dermatologist and dermatology team to reduce the severity of a psoriasis outbreak. Learn more about psoriasis and a psoriasis treatment by clicking the button below.
CONTACT DERMATITIS TREATMENT
Contact dermatitis causes a rash to form after the skin has come into contact with a certain material or irritant. Some of the most common causes of contact dermatitis are coming into contact with poison ivy, poison oak, or poison sumac. Contact dermatitis can also develop after using a new soap, cosmetic, or fragrance. Certain jewelry may also irritate your skin and cause a rash to develop. Treatment of contact dermatitis depends on what caused the rash to develop and the severity of the rash. To learn more about common causes of contact dermatitis and contact dermatitis treatments, click the button below.
MOLE & SKIN LESION REMOVAL
Mole and skin lesion removal can remove moles and other blemishes for medical or cosmetic reasons. While the majority of moles are non-cancerous (benign), some moles can be a sign of skin cancer. Moles can also be pre-cancerous, which means that they are currently non-cancerous but may develop into cancer later. In cases such as this, our dermatologist and dermatology team may recommend removal of the mole or skin lesion to maintain proper skin health. Moles and skin lesions can also be removed for cosmetic concerns if the patient desires. Click the button below to learn more about mole and skin lesion removal.
SKIN CANCER SCREENING
Annual skin cancer screenings are performed by our dermatologist and dermatology team to detect cancerous moles in their earliest stages. During a skin cancer screening, our dermatologist and dermatology team will examine all areas of the face and body for unhealthy moles. Skin checks can allow for an effective and timely treatment. If a cancerous growth or mole is found, we are fully equipped to perform a skin cancer treatment or Mohs surgery to remove the growth. Learn more about skin cancer screenings by clicking the button below.
SKIN CANCER TREATMENTS
Skin cancer treatments can remove cancerous growths from the skin in order to maintain a healthy complexion. Cancerous moles are typically asymmetric, change in color, grow over time, have an irregular border, and are larger than a quarter of an inch. Our skin cancer doctor and dermatology team can examine a mole and determine if it is cancerous through a biopsy. Skin cancer treatments can effectively treat and remove all cancerous cells while preserving as much healthy tissue as possible. Click the button below to learn more about skin cancer treatments.
MOHS SURGERY
Mohs surgery is an effective skin cancer treatment for basal cell carcinoma and squamous cell carcinoma. When performing Mohs surgery, our dermatologist and dermatology team will carefully and precisely excise the cancerous growth by removing thin layers of cancerous tissue. Because unhealthy skin is removed layer by layer, it allows for the removal of all cancerous cells while preserving as much healthy skin as possible. Following Mohs surgery, patients can choose to undergo scar revision that can conceal any sign of an incision or Mohs defect. To learn more about Mohs surgery, click the button below.
HOW DO I GET STARTED WITH DERMATOLOGY SERVICES?
Dr. Roger Bassin, his doctors, and staff at Bassin Center For Plastic Surgery would be happy to help you set up a private consultation to discuss dermatology services. You can give us a call at 877.333.3223 or schedule an appointment online for a consultation at one of our Florida locations: Melbourne, Orlando, Tampa, The Villages®.
LazerLift® - Welcome Home Host Barbara Beck
LazerLift® on The Doctors
A new revolution in Liposuction - Aqualipo®
BASSIN CENTER FOR PLASTIC SURGERY
*Disclaimer: The information contained on this website is intended to be purely educational in nature and does not create a physician-patient relationship with the Bassin Center for Plastic Surgery, Dr. Roger Bassin, or any agent, servant or employee thereof. By no means should the information contained in this website be considered as a substitute for consultation with a qualified physician and it does not constitute a second opinion. This website and its contents do not represent or claim to provide the information needed for a patient to give his or her informed consent to any surgical procedure or are a reflection of individual patient results, as they may vary patient to patient. Individual results will vary and no guaranteed result is stated or implied by any photo use or any statement, testimonial, or video on this website. The results depicted in "before" and "after" pictures and stated by any "patient testimonial" illustrate results you may or may not achieve if you choose to have a cosmetic surgery procedure. Individual results may vary by patient. Please see our Notice of Privacy Practices.