Smart Lipo Florida, Smartlipo Florida, Smart Lipo Orlando, Smartlipo Orlando, Smart Lipo Melbourne Florida, Smarlipo Melbourne FL, Roger Bassin MD, Laser Liposuction Florida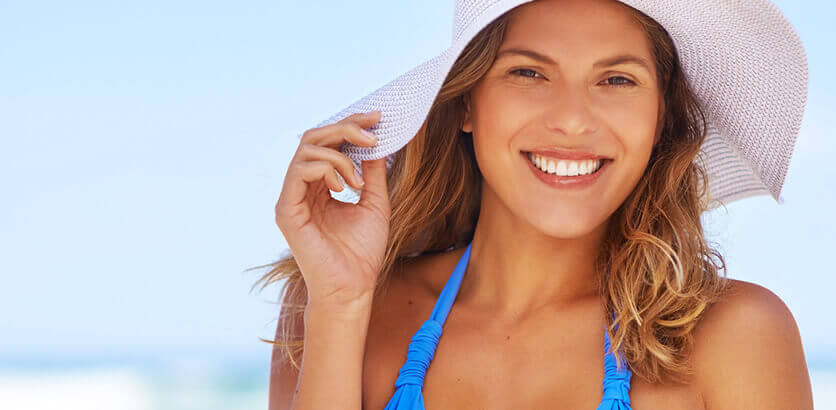 Smartlipo™
Smartlipo
Smartlipo™
Smartlipo™ - Laser Liposuction
The Smartlipo™ is the first laser system designed for laser body sculpting and for the disruption of fat. It is ideal for treating localized deposits of unwanted fat, fat tissue irregularities & for coagulating tissue leading to a tightening effect. Smartlipo™ is ideal for treating small areas of the face, neck, arms, male breasts (gynecomastia), "bra fat," "love handles," saddle bags," inner and outer thighs, knees and other areas of loose or lax skin (flabby skin).
What are the benefits of Smartlipo™?
Treats unwanted fat and fat tissue irregularities
Promotes tissue coagulation resulting in skin tissue tightening
Treats flabby or lax skin and areas of high vascularity
Minimal edema and bleeding due to the laser's hemostatic properties
Minimal bruising
Causes less trauma and faster healing time than traditional liposuction
What type of system is used?
The Smartlipo™ is an Nd:YAG laser with high peak power and a high rep rate of 40 Hz. The laser energy is delivered using a 300 micron fiber which is threaded through the hand piece and cannula.
Does laser-assisted lipolysis produce lasting results?
Yes! The Smartlipo™ procedure permanently destroys the treated fat. Should you gain weight, that fat will most likely be deposited in areas where the procedure was not performed.
Does this procedure have FDA clearance?
The Smartlipo™ has been cleared by the FDA for laser-assisted lipolysis. It is also cleared for incision, vaporization, ablation and coagulation of soft tissue.
Who is a good candidate for the procedure?
Ideal candidates are in good health, close to normal body weight and have realistic expectations for the results. If the person has areas of fat that will not respond to diet and exer­cise, then that person is a candidate for laser-assisted lipolysis.
How many treatments are required?
For most patients, typically only one treatment is required. The session may last from 45 minutes to one hour for each area treated. Laserlipolysis is also an ideal choice for "touch ups" and revisions.
THE SMARTLIPO™ DIFFERENCE
SMARTLIPO™
TRADITIONAL LIPOSUCTION
Very small incision, almost no scarring, no stiches required.
Scarring occurs where cannula enters body, stitches usually required.
Promotes tissue tightening in areas where fat has been removed.
Skin remains lax, often leaves sagging skin where fat has been removed.
Minimal swelling, bruising or bleeding in treated area. (1mm-tube to melt fat away with laser)
Swelling, bruising & bleeding often occurs in area treated. (4-6 mm tube use to suck fat away)
Patient may return to work after two days recovery period.
Patient may return to work after a week recovery period.
SMARTLIPO™ IS MUCH MORE COST EFFECTIVE
Smartlipo™ Procedure
Smartlipo™ laserlipolysis is a minimally invasive surgical procedure. The procedure disrupts the fat through a thermal and photodisruptive action – heating and shattering the fat membrane. The laser coagulates the underlying vessels due to the hemostatic properties of the laser, resulting in less bleeding, bruising, trauma as well as less down time. As an added benefit, the system has also been reported to promote tissue tightening through bulk thermal heating and tissue coagulation.
The procedure is commonly performed under local and tumescent anesthesia. A laser fiber is introduced through a hand piece and detachable cannula. The cannula is then inserted through a 1 to 2 mm incision in the skin and into fat pockets. The cannula, with the tip of the fiber exposed approximately 2 mm, is then moved in a "back and forth" fanning motion. The laser's aiming beam can be visualized through the skin, allowing the physician to identify the treatment area. As the fiber tip comes in contact with the fat, it ruptures the membranes and releases the fatty oils. This end product may then be aspirated from the site.
Smartlipo™ Before & After
* PATIENTS INDIVIDUAL RESULTS MAY VARY.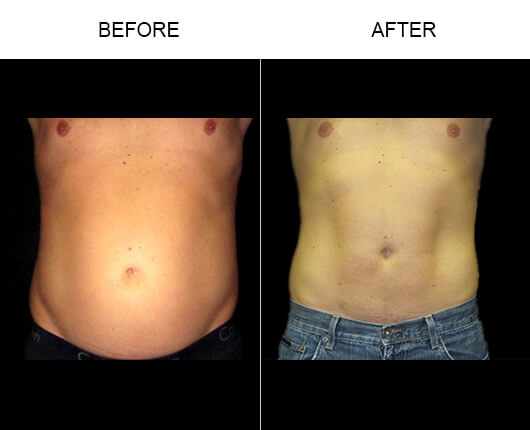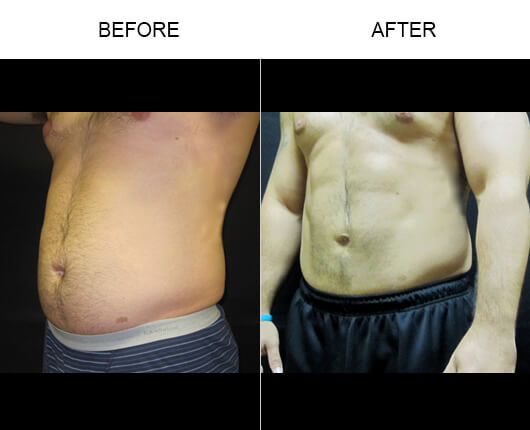 How do I get started with Smartlipo™?
Dr. Roger Bassin, his doctors, and staff at Bassin Center For Plastic Surgery would be happy to help you set up a private consultation to discuss Smartlipo™. You can give us a call at 877.333.3223 or schedule an appointment online for a consultation at one of our Florida locations: Melbourne, Orlando, Tampa, The Villages®.
Dr. Bassin performs SmartLipo™ and Body-jet in Florida
Quick and Easy SmartLipo™ - Orlando's Dr. Roger Bassin on WFTV
SmartLipo™ on your Lunchbreak - Orlando's Dr. Roger Bassin on Fox
SmartLipo™ Revolution - Orlando's Dr. Roger Bassin on Local 6 News
BASSIN CENTER FOR PLASTIC SURGERY
*Disclaimer: The information contained on this website is intended to be purely educational in nature and does not create a physician-patient relationship with the Bassin Center for Plastic Surgery, Dr. Roger Bassin, or any agent, servant or employee thereof. By no means should the information contained in this website be considered as a substitute for consultation with a qualified physician and it does not constitute a second opinion. This website and its contents do not represent or claim to provide the information needed for a patient to give his or her informed consent to any surgical procedure or are a reflection of individual patient results, as they may vary patient to patient. Individual results will vary and no guaranteed result is stated or implied by any photo use or any statement, testimonial, or video on this website. The results depicted in "before" and "after" pictures and stated by any "patient testimonial" illustrate results you may or may not achieve if you choose to have a cosmetic surgery procedure. Individual results may vary by patient. Please see our Notice of Privacy Practices.