Mohs Surgery Orlando, Mohs Surgeon Florida, Skin Cancer Surgery Orlando, Mohs Surgery Florida, Mohs Surgeon Orlando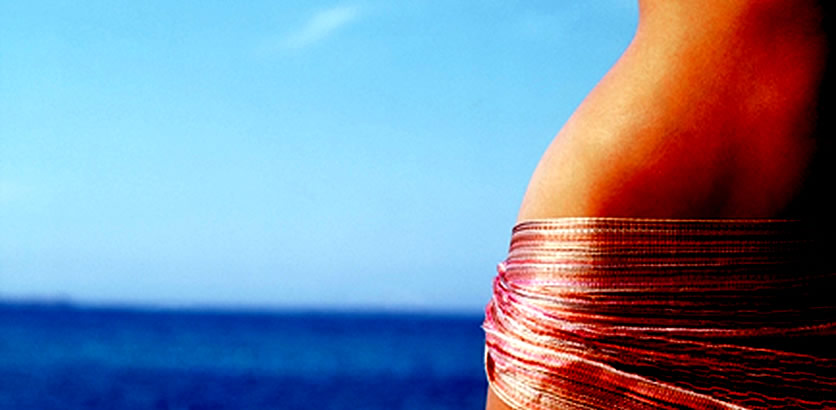 Mohs Surgery
Home>
Mohs Surgery
Mohs Surgery
MOHS SURGERY DESCRIPTION
Mohs surgery in Orlando is utilized to treat skin cancer by removing cancerous skin cells a layer at a time. Mohs surgery is used for cancerous growths that have developed in areas where as much healthy skin needs to be preserved as possible. One of the most common places that Mohs surgery is performed is on the nose. Mohs surgery can be performed together by a dermatologist and plastic surgeon.
Mohs surgery is an effective skin cancer treatment that is used to treat squamous cell carcinoma and basal cell carcinoma. During Mohs surgery, a cancerous growth is removed layer by layer. Once a layer is removed, our Mohs surgeon and dermatology team examines it under a microscope to determine if unhealthy cells are still present. Cancerous cells are removed until abnormal cells are no longer detected. This technique allows your skin cancer surgeon to preserve as much healthy surrounding tissue as possible while removing any cancerous or irregular cells.
In addition to minimizing healthy tissue loss, Mohs surgery can dramatically decrease the chance of skin cancer growing back at the surgical site. Because Mohs surgery is a highly effective skin cancer surgery, the majority of patients only need to undergo one procedure to remove a cancerous growth from the skin. Following Mohs surgery, some patients choose to undergo minor scar revision to correct a Mohs defect, which is the area that was previously operated on.
Mohs surgery benefits include:
Effective skin cancer treatment
Can completely remove a cancerous growth
Minimizes healthy tissue loss
Maximizes the functional and cosmetic aspects of the surgical site
MOHS SURGERY PROCEDURE
Mohs surgery is performed on an outpatient basis, meaning that patients can return home the same day of their surgery. Mohs surgery utilizes a local anesthetic to ensure patient comfort during a procedure. Once the surgical site is properly numbed, our dermatologist and dermatology team will use a scalpel to carefully remove tissue layer by layer. During the first stage of Mohs surgery, only visibly abnormal or unhealthy skin is removed. This tissue will be removed and processed to determine if any cancerous cells are still present.
If cancerous cells are still present following the first stage of Mohs surgery, a local anesthetic will again be applied, and the process of removing layers of cancerous skin will be continued until all cancerous cells are removed and only healthy tissue remains. This is known as the second stage of Mohs surgery. Each process of removing a layer of skin and examining it is known as a stage. In the majority of cases, Mohs surgery can typically be performed in 2-3 stages. In more severe cases, additional stages of Mohs surgery may be required.
Once the cancerous growth has been removed, patients may be left with a Mohs defect, which is the wound that is left following the stages of Mohs surgery. Depending on the size of the cancerous growth removed, a Mohs defect may be able to heal on its own. For more complex cases, Mohs reconstructive surgery is used to maximize the functional and cosmetic aspects of the surgical site. Mohs reconstructive surgery is designed to minimize visible scarring.
Following Mohs surgery, patients may experience very minor discomfort or pain at the surgical site. Typically, over-the-counter pain medications are enough to treat any discomfort you may experience after Mohs surgery. Minor bruising or swelling is normal and typically only occurs in larger or more complex cases of Mohs surgery. The surgical site will quickly heal, and any uncomfortable symptoms often dissipate in just a few days following Mohs surgery.
HOW DO I GET STARTED WITH MOHS SURGERY IN ORLANDO?
Dr. Roger Bassin, his doctors, and staff at Bassin Center For Plastic Surgery would be happy to help you set up a private consultation to discuss Mohs surgery. You can give us a call at 877.333.3223 or schedule an appointment online for a consultation at one of our Florida locations: Melbourne, Orlando, Tampa, The Villages®.
LazerLift® - Welcome Home Host Barbara Beck
LazerLift® on The Doctors
A new revolution in Liposuction - Aqualipo®
BASSIN CENTER FOR PLASTIC SURGERY
*Disclaimer: The information contained on this website is intended to be purely educational in nature and does not create a physician-patient relationship with the Bassin Center for Plastic Surgery, Dr. Roger Bassin, or any agent, servant or employee thereof. By no means should the information contained in this website be considered as a substitute for consultation with a qualified physician and it does not constitute a second opinion. This website and its contents do not represent or claim to provide the information needed for a patient to give his or her informed consent to any surgical procedure or are a reflection of individual patient results, as they may vary patient to patient. Individual results will vary and no guaranteed result is stated or implied by any photo use or any statement, testimonial, or video on this website. The results depicted in "before" and "after" pictures and stated by any "patient testimonial" illustrate results you may or may not achieve if you choose to have a cosmetic surgery procedure. Individual results may vary by patient. Please see our Notice of Privacy Practices.