Roger Bassin MD, Plastic Surgeon Melbourne Florida, Plastic Surgeon Orlando, SmartLipo Florida, Smart Lipo Orlando, Plastic Surgery Florida
Bassin Bio
Roger Bassin, M.D.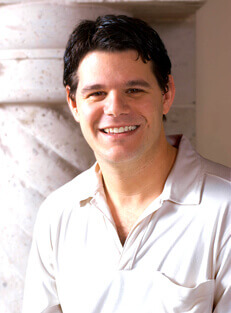 Dr. Bassin is one of a handful of highly trained surgeons in the country trained in his unique specialty. Dr. Bassin graduated from George Washington University in Washington, D.C. Magna Cum Laude and Phi Beta Kappa, and was accepted into the George Washington University medical school as part of their Early Selection program. After finishing his medical education, Dr. Bassin completed his internship at New York's Lenox Hill Hospital and a residency in Ophthalmology at the prestigious Mount Sinai Medical Center.
Following his training in New York City, Dr. Bassin further trained in eyelid and facial plastic and reconstructive surgery at the University of Illinois Chicago under the preceptorship of Dr. Allen Putterman, M.D., a pioneer in the field of eyelid and facial plastic surgery. During this time, Dr. Bassin also received liposuction training with some of Chicago's most renowned plastic surgeons. Dr. Bassin is an eyelid and facial plastic and reconstructive surgeon, his fellowship training approved by the American Society of Ophthalmic Plastic and Reconstructive Surgery. Dr. Bassin is Board Certified by the American Board of Ophthalmology. Dr. Bassin is a member of the American Academy of Cosmetic Surgery and the American Society of Liposuction Surgery.
It is Dr. Bassin's mission to provide the most natural-looking result, so as to provide an "unoperated" appearance. Former patient phone numbers are provided to patients who are curious as to what their experience will be, and Dr. Bassin encourages all of his patients to converse with previous patients, to provide maximum comfort in their decision making process. Dr. Bassin is also extensively published in his field of expertise, and has presented much of his research at national medical conferences.
LazerLift® - Welcome Home Host Barbara Beck
LazerLift® on The Doctors
A new revolution in Liposuction - Aqualipo®
BASSIN CENTER FOR PLASTIC SURGERY
*Disclaimer: The information contained on this website is intended to be purely educational in nature and does not create a physician-patient relationship with the Bassin Center for Plastic Surgery, Dr. Roger Bassin, or any agent, servant or employee thereof. By no means should the information contained in this website be considered as a substitute for consultation with a qualified physician and it does not constitute a second opinion. This website and its contents do not represent or claim to provide the information needed for a patient to give his or her informed consent to any surgical procedure or are a reflection of individual patient results, as they may vary patient to patient. Individual results will vary and no guaranteed result is stated or implied by any photo use or any statement, testimonial, or video on this website. The results depicted in "before" and "after" pictures and stated by any "patient testimonial" illustrate results you may or may not achieve if you choose to have a cosmetic surgery procedure. Individual results may vary by patient. Please see our Notice of Privacy Practices.