Eyelid Surgery Orlando, Blepharoplasty Florida, Eyelid Surgeon Orlando, Blepharoplasty Surgery Florida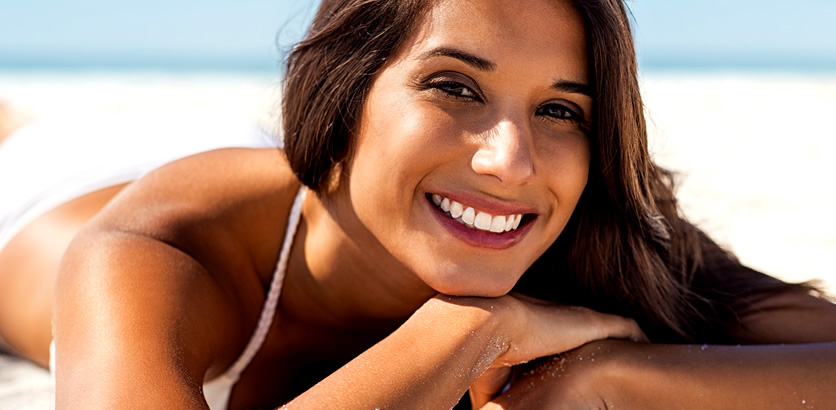 Eyelid Surgery
Eyelid Surgery
Eyelid Surgery
Eyelid surgery, or blepharoplasty, can restore the appearance of tired eyes by correcting sagging skin around the upper and lower eyelids. As we age, our skin begins to lose elasticity and firmness, leading to droopiness of the upper eyelids. Additionally, bulging and puffiness below the eyes may occur, resulting in under-eye "bags" that can contribute to a worn, older-looking appearance. Blepharoplasty can surgically remove and re-drape loose skin to restore a rested, youthful expression. Our Orlando eyelid surgeons at Bassin Center For Plastic Surgery perform upper and lower blepharoplasty for patients looking to achieve long-lasting facial rejuvenation results.
Upper Eyelid Surgery
Upper eyelid surgery (also known as upper blepharoplasty) can target excess or loose skin above the eyelids. Your eyelid surgeon can remove and reposition sagging skin to accentuate the contours of your upper eyelids. By correcting excess skin, upper blepharoplasty can restore a youthful-looking appearance.
Local or general anesthesia is utilized during upper eyelid surgery. Upper blepharoplasty takes about 1 hour to complete and patients can typically expect mild swelling and bruising to occur for about a week following treatment. Upper eyelid surgery can achieve long-lasting improvements to your facial profile. Learn more about upper eyelid surgery by clicking on the button below.
LOWER EYELID SURGERY
Lower eyelid surgery can achieve long-lasting improvements to your expression. Often referred to as lower blepharoplasty, this procedure targets drooping bags under the eyes, as well as excess skin of the lower eyelids. Lower eyelid surgery can remove and reposition sagging skin to correct puffiness and under-eye bags.
Lower eyelid surgery requires local or general anesthesia and can be completed in approximately 1 hour. Patients can expect mild bruising and swelling following lower blepharoplasty; these effects should subside within 4-6 days. Lower eyelid surgery is designed to achieve long-term results. Click on the button below to learn more about lower eyelid surgery.
EYELID SURGERY Before & After
* PATIENTS INDIVIDUAL RESULTS MAY VARY.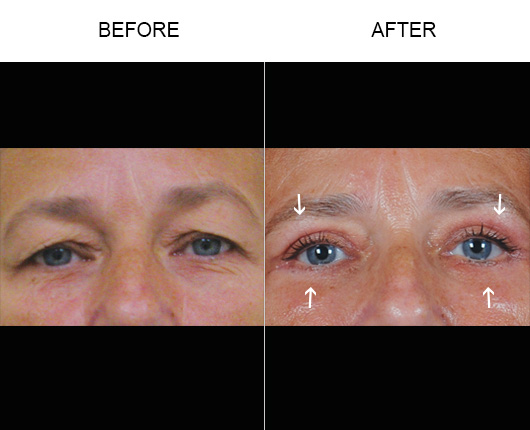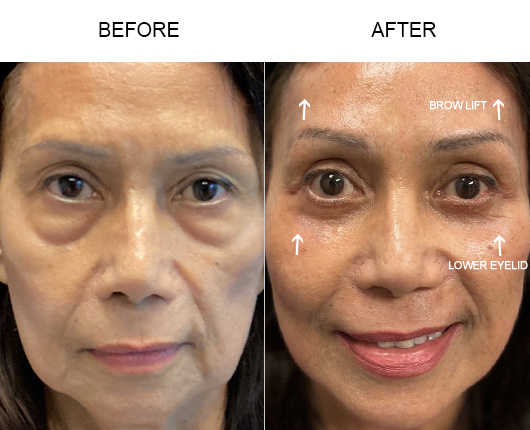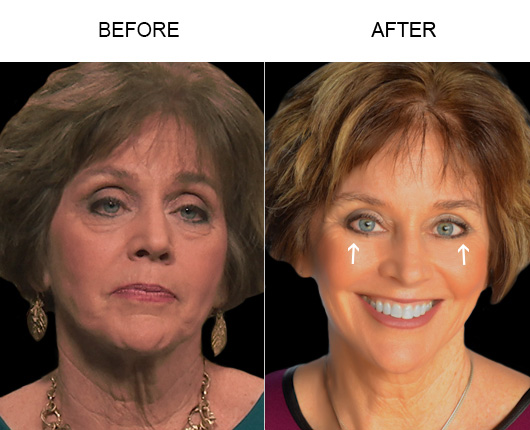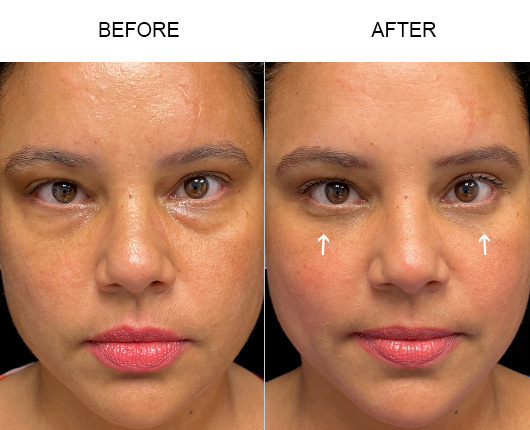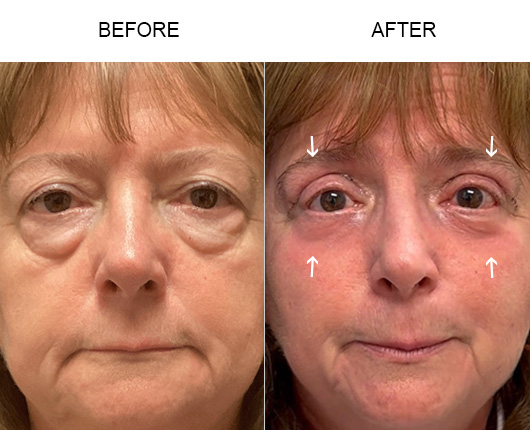 HOW DO I GET STARTED WITH EYELID SURGERY?
Dr. Roger Bassin, his doctors, and staff at Bassin Center For Plastic Surgery would be happy to help you set up a private consultation to discuss eyelid surgery. You can give us a call at 877.333.3223 or schedule an appointment online for a consultation at one of our Florida locations: Melbourne, Orlando, Tampa, The Villages®.
LazerLift® - Welcome Home Host Barbara Beck
Barbara Beck Testimonial - Eyelid Surgery & LazerLift®
LazerLift® on The Doctors
A new revolution in Liposuction - Aqualipo®
BASSIN CENTER FOR PLASTIC SURGERY
*Disclaimer: The information contained on this website is intended to be purely educational in nature and does not create a physician-patient relationship with the Bassin Center for Plastic Surgery, Dr. Roger Bassin, or any agent, servant or employee thereof. By no means should the information contained in this website be considered as a substitute for consultation with a qualified physician and it does not constitute a second opinion. This website and its contents do not represent or claim to provide the information needed for a patient to give his or her informed consent to any surgical procedure or are a reflection of individual patient results, as they may vary patient to patient. Individual results will vary and no guaranteed result is stated or implied by any photo use or any statement, testimonial, or video on this website. The results depicted in "before" and "after" pictures and stated by any "patient testimonial" illustrate results you may or may not achieve if you choose to have a cosmetic surgery procedure. Individual results may vary by patient. Please see our Notice of Privacy Practices.