NeoGraft Orlando, NeoGraft Florida, Hair Transplant Orlando, Hair Restoration Florida, Hair Grafting Melbourne Florida, Hair Restoration Treatment Tampa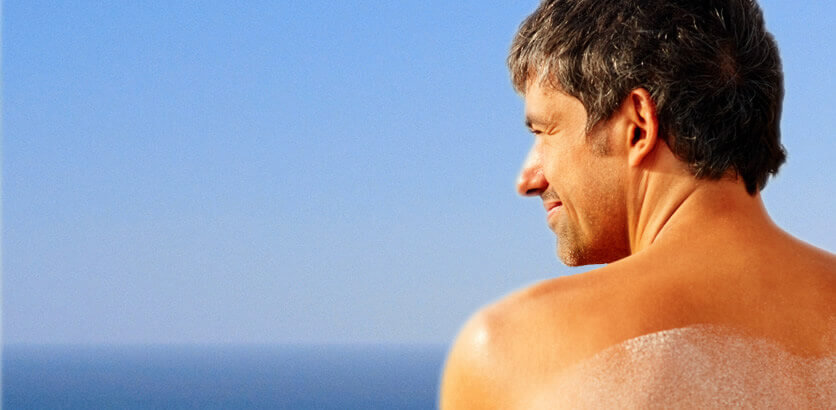 Hair Restoration
NeoGraft
Hair Restoration
NeoGraft® Description
Male and female pattern baldness is a common genetic trait. Although male pattern baldness is more widespread— about 67 percent of men begin balding by 60 years and 25 percent of men show signs of balding as early as 30 years— female patterns baldness is still prevalent in society and can be depressing. Hair is used as an expression of style and individuality as well as indicators of mental and physical health. Poor nutrition, sicknesses, hormones, and certain medical treatments can cause hair loss, but more commonly, genetics are to blame for your receding hairline. Our hair surgeons at Bassin Center For Plastic Surgery offer the newest, most advanced, and least invasive option available for hair restoration at their Orlando, Melbourne, and Tampa, Florida locations, known as NeoGraft®. NeoGraft® in Florida is painless, involves no surgery, and provides permanent, natural-looking results without any scarring. Take the first step to advance your hairline today at Bassin Center For Plastic Surgery with NeoGraft® in Florida.

NeoGraft® Procedure
Traditional hair restoration procedures provided thicker hair in balding areas of the scalp but also resulted in a long, noticeable, primitive scar around the entire scalp. The technology of NeoGraft® in Florida is able to provide thicker and more natural-looking results without any scarring. Ideal candidates for NeoGraft® in Florida are those whose hair is thinning on some locations of the scalp, such as the forehead, hair line, or the crown, but still have hair on the back of their head thick enough for transplantation. Traditional hair restoration treatments would actually remove sections of the scalp which still produced thick hair and transplant it to sections of the scalp which suffered from hair loss. NeoGraft® in Florida, however, circumvents the entire arduous process of using a graft of your scalp by transplanting the hair follicles themselves.
The advanced NeoGraft® technology removes each individual hair follicle chosen to transplant and inserts that hair follicle into the scalp where balding has occurred. This technique avoids the noticeable scarring typical of tradition hair restoration procedures. NeoGraft® in Orlando creates thicker hair and a more natural hairline because our hair doctors control exactly where each follicle is placed, and NeoGraft®'s success rate is higher than traditional hair restoration procedures because the follicles are transferred to their new location in the scalp directly after being harvested. Patients should keep in mind, however, that NeoGraft® in Florida is a slow process while waiting for hair to grow. Like natural hair, hair growth takes time. Once the grafted hair sheds within two to three weeks, patients may look forward to their newly advanced hairline within four to six months.
Hair Restoration Before & After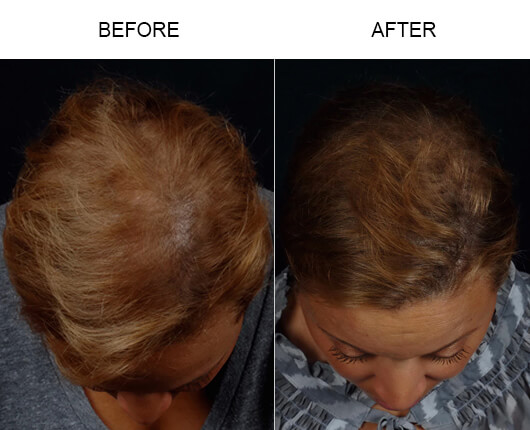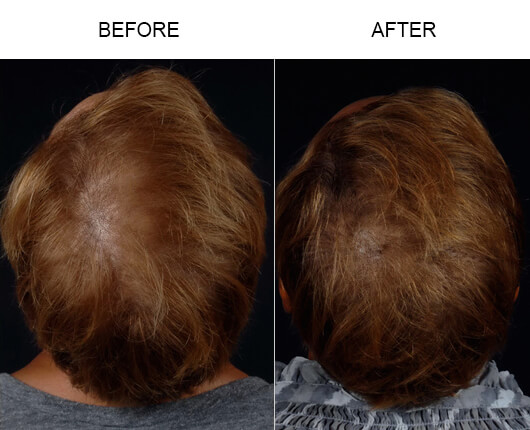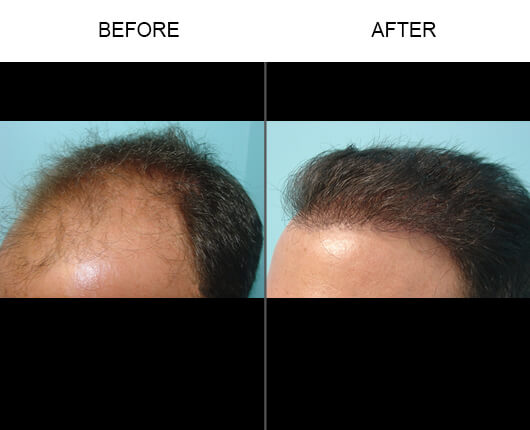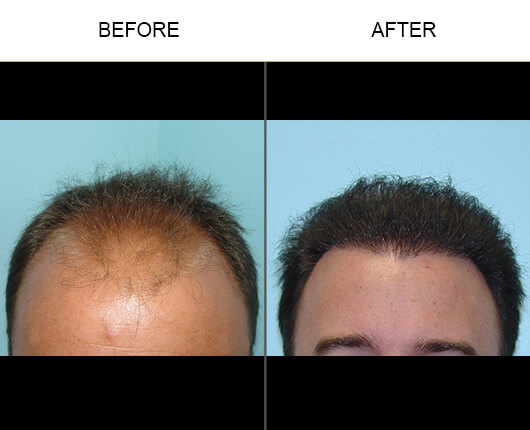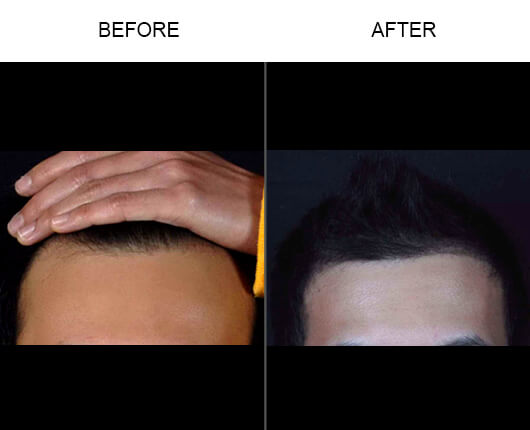 How do I get started with NeoGraft®?
Dr. Roger Bassin, his doctors, and staff at Bassin Center For Plastic Surgery would be happy to help you set up a private consultation to discuss NeoGraft®. You can give us a call at 877.333.3223 or schedule an appointment online for a consultation at one of our Florida locations: Melbourne, Orlando, Metro West Orlando, Tampa, St Petersburg, The Villages®.
Artas® Robotic Hair Transplant Orlando Florida
Artas® Robotic Hair Transplant Orlando Florida
Artas® Robotic Hair Restoration in Orlando Florida
NeoGraft® Minimally Invasive Hair Restoration
NeoGraft® Hair Restoration Orlando
Hair Transplant with NeoGraft® Orlando
NeoGraft® Hair Transplants in Florida
BASSIN CENTER FOR PLASTIC SURGERY
ORLANDO PLASTIC SURGERY
BASSIN PLASTIC SURGERY
422 SOUTH ALAFAYA TRAIL
SUITE 32
ORLANDO, FLORIDA 32828
407.851.3888
METRO WEST PLASTIC SURGERY
BASSIN PLASTIC SURGERY
1601 PARK CENTER DRIVE
SUITE 11
ORLANDO, FLORIDA 32835
877.333.3223
MELBOURNE PLASTIC SURGERY
BASSIN PLASTIC SURGERY
1705 BERGLUND LANE
SUITE 103
VIERA, FLORIDA 32940
321.255.0025
THE VILLAGES® PLASTIC SURGERY
BASSIN PLASTIC SURGERY
8575 NE 138TH LANE
SUITE 103
LADY LAKE, FLORIDA 32159
352.350.9006