Facial Liposuction Orlando, Neck Lipo Florida, Chin Liposuction Orlando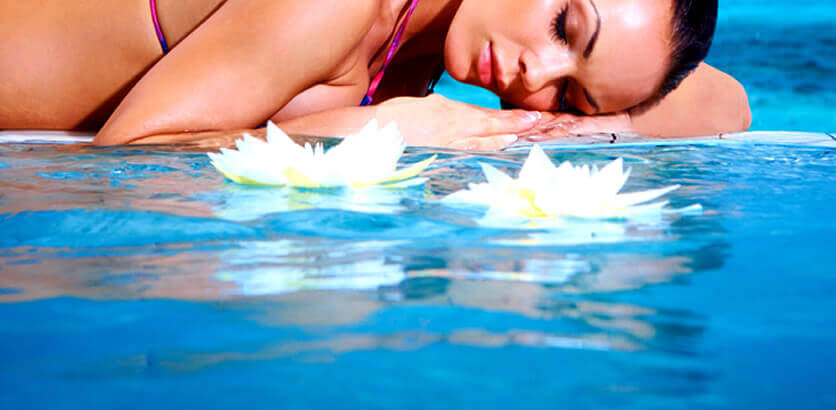 Facial Liposuction
Facial Lipo
Facial Liposuction
Facial Liposuction Description
Facial features such as the delicate skin around the eyes, the sharply curved definition of the jawbone, and the smooth swoop of the skin under your chin into your neck are some of the first features to wrinkle, fold, soften, and sag, indicating a tiredness or age you may not necessarily feel. Dr. Roger Bassin and his doctors at Bassin Center For Plastic Surgery offer facial liposuction in Florida to defy the wear of time on your facial features. Facial liposuction is a wonderful option for patients who would like to rejuvenate the signs of aging on their chin and neck, particularly the sagging and excess fat, but are not interested in a more invasive procedure, like the traditional facelift. Smartlipo™ in Florida affects both the underlying fat below the skin and the skin's ability to heal and tighten. The Smartlipo™ laser melts the fat, so it may be suctioned from the desired area, such a below the chin, or around the neck. As the laser melts the fat, it simultaneously stimulates the body's natural healing response to produce collagen. The production of collagen tightens and firms your skin, so as Smartlipo™ removes the underlying fat from your chin and neck, it also tightens the sagging skin that the fat has affected. Combat the wrinkles, folds, and sagging skin with facial lipo in Florida to keep your youthful beauty for several more years to come.
Facial Liposuction Procedure
Facial liposuction is performed at an outpatient surgical facility. Patients who receive lipo around the neck and chin in Florida can return home the same day as the procedure. Only local anesthetic is needed for this procedure. Three or four tiny incisions will be made for the Smartlipo™ laser. Once healed, these incisions will be virtually unnoticeable. The Smartlipo™ laser melts the underlying fat and simultaneously tightens the surrounding skin by stimulating collagen production. Another liposuction option, instead of using Smartlipo™, is using Aqualipo® to remove the fat in your chin and neck. Aqualipo® in Florida uses a jet stream of water instead of a laser to break fat away from underlying tissue. The fat that is removed during Aqualipo® is pure and may be used for NaturalFill® Natural Fat Transfer as a facial filler to smooth away wrinkles, folds, or boney hands. Recovery from facial liposuction is minimal, whether you choose to use Smartlipo™ or Aqualipo®. Patients often return to work within five to six days and engage in strenuous activity two weeks after their facial liposuction procedure. Many patients choose to combine facial lipo in Florida with other procedures, such as a mini facelift or facelift surgery, to lift underlying tissue and tighten the mid face. Lifting the underlying tissue of your face, in addition to removing fat under the chin and increasing the firmness of your neck and jawline, will achieve overall rejuvenating results.
Facial Liposuction Before & After
* PATIENTS INDIVIDUAL RESULTS MAY VARY.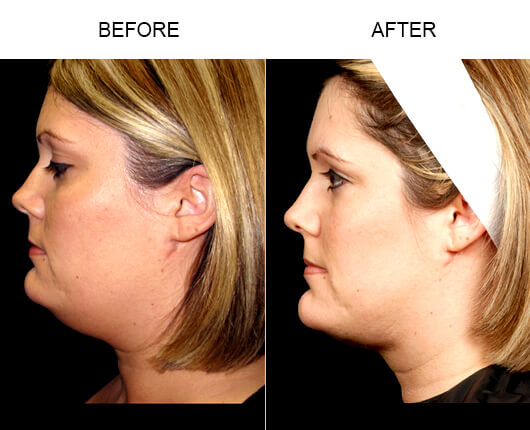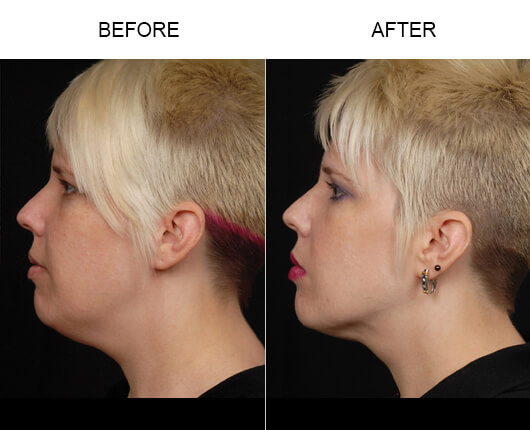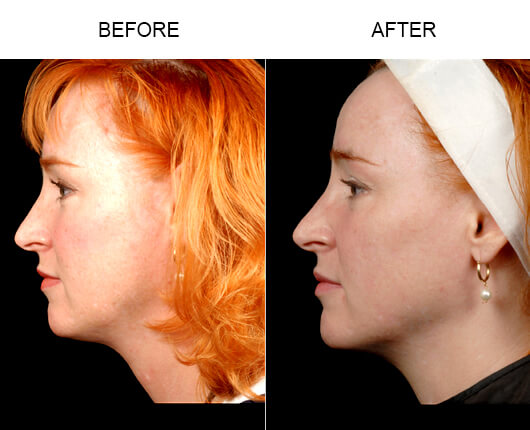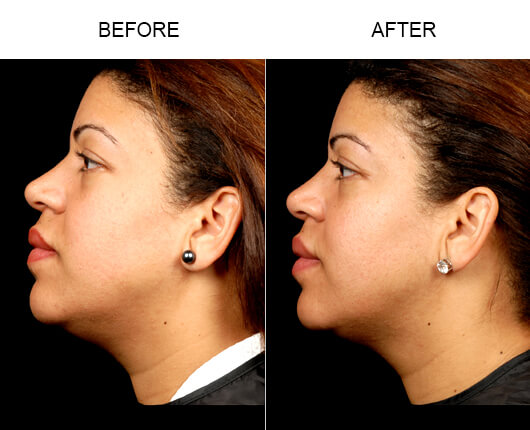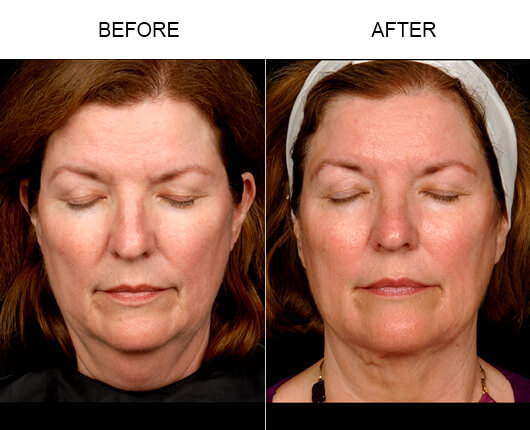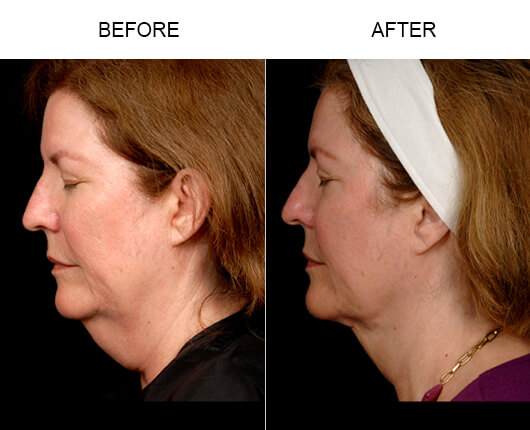 How do I get started with Facial Liposuction?
Dr. Roger Bassin, his doctors, and staff at Bassin Center For Plastic Surgery would be happy to help you set up a private consultation to discuss facial liposuction. You can give us a call at 877.333.3223 or schedule an appointment online for a consultation at one of our Florida locations: Melbourne, Orlando, Tampa, The Villages®.
Smartlipo™ On Your Lunch Break
SmartLipo™ Orlando Florida
Leslye Gale - LazerLift® Testimonial
Laser Facelift Orlando, Florida
BASSIN CENTER FOR PLASTIC SURGERY
*Disclaimer: The information contained on this website is intended to be purely educational in nature and does not create a physician-patient relationship with the Bassin Center for Plastic Surgery, Dr. Roger Bassin, or any agent, servant or employee thereof. By no means should the information contained in this website be considered as a substitute for consultation with a qualified physician and it does not constitute a second opinion. This website and its contents do not represent or claim to provide the information needed for a patient to give his or her informed consent to any surgical procedure or are a reflection of individual patient results, as they may vary patient to patient. Individual results will vary and no guaranteed result is stated or implied by any photo use or any statement, testimonial, or video on this website. The results depicted in "before" and "after" pictures and stated by any "patient testimonial" illustrate results you may or may not achieve if you choose to have a cosmetic surgery procedure. Individual results may vary by patient. Please see our Notice of Privacy Practices.