Cosmetic Fillers Florida, Cosmetic Injectables Orlando, Liquid Facelift Melbourne Florida, Cosmetic Fillers Orlando, Non Surgical Face Lift Florida, NaturalFill Florida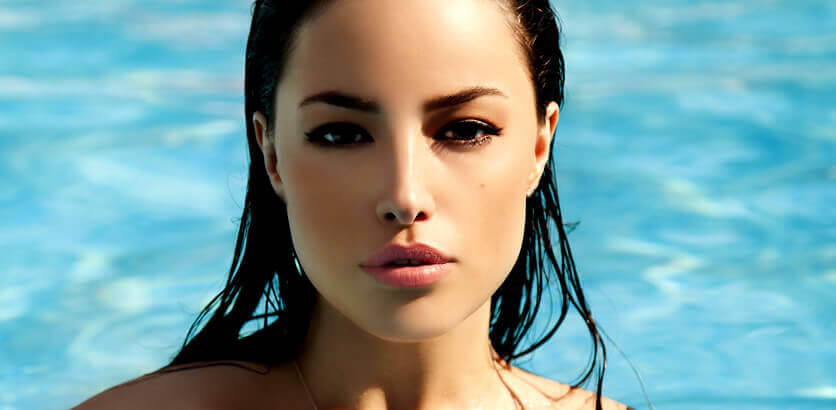 Cosmetic Injectables
Cosmetic Fillers
Cosmetic Injectables
BOTOX® Cosmetic
Dr. Bassin has more than a decade of experience in treating patients with Botulinum Toxin, more commonly known as BOTOX® Cosmetic. BOTOX® can be used to treat certain eye-related conditions, such as uncontrolled blinking and lazy eye. BOTOX® is also particularly effective in helping to smooth lines and furrows between the eyebrows, wrinkles on the forehead and crow's feet around the corners of the eyes. Targeted BOTOX® injections can soften lines and wrinkles by relaxing the muscles that cause them.
Juvederm®
Juvederm® is a cosmetic injectable made of hyaluronic acid which joins together with the same substance already found naturally in your skin to provide a fuller look. Juvederm® is a smooth gel which can be inserted into the mid to deep dermis to instantly restore the smoothness of areas on your face like "laugh lines" or nasolabial folds. Dr. Bassin can use Juvederm® for patients who want that natural smooth look.
Radiesse®
Radiesse® dermal filler is a synthetic injectable which stimulates the body to produce new collagen. Radiesse® is used by Dr. Bassin to restore your youthful look. Radiesse® can be used to augment the body's natural collagen supply around the lips, nasolabial folds, peri-oral lines, depressed scars and oral commissures. Radiesse® treatments are simple, convenient, and provide immediate results that are long-lasting.
Sculptra®
Sculptra® is an injectable filler used to combat signs of facial fat loss and restore a fuller, more youthful appearance. Sculptra® is injected into the deep dermis layer of the skin to improve the appearance of sunken cheeks, hollow eyes, indentations, and wrinkles. Sculptra® is made from poly-L-latic acid from non-animal origin. Patients can get started on treatments right away without the need for allergy testing. Dr. Bassin uses Sculptra® to achieve longer lasting results since the fullness can last for up to two years.
Restylane®
Restylane® is a cosmetic dermal filler which complements the natural hyaluronic acid already found in your skin to add a new fullness. At Bassin Center For Plastic Surgery, we provide Restylane®, Restylane® Lyft, and Restylane® Silk to volumize the lips and cheeks. Our Orlando doctors can inject Restylane® in moderate to severe wrinkles. Restylane® Silk is best utilized in the folds of the skin between your nose and the top of the mouth to increase lip definition, while Restylane® Lyft can add volume to the cheeks. Since there are no animal proteins in Restylane®, patients do not need to undergo allergy testing and can begin their treatments immediately. The natural volume fashioned by Restylane® can last for approximately 6 months!
Dysport®
Dysport® injectable utilizes Botulinum Toxin A, the same ingredient occurring in BOTOX® Cosmetic, to temporarily block muscle activity. Over time, repetitive facial movements can lead to permanent facial lines and wrinkles. By temporarily pausing these muscles, Dysport® can smooth fine lines and wrinkles, leading to a younger-looking and more natural appearance. For patients resistant to BOTOX® Cosmetic, Dysport® can prove as an effective alternative treatment. Dysport® typically requires around 3 to 5 injections with results seen in as little as 24 to 48 hours. Dysport® lasts up to 4 months and is a great non-invasive solution to reducing prominent facial wrinkles and folds without facelift surgery.
NaturalFill® Facial Filler
Over time, the effects of aging can take away from youthful-looking facial contours around the eyes, mid-face, chin, and neck. However, patients can add facial volume and definition using your body's own natural fat with NaturalFill® Facial Filler. This innovative procedure uses Aqualipo®, a water jet liposuction technique, to gently remove fat from a specific area of the body, including the abdomen, flanks, love handles, or thighs. This fat is then carefully reinjected into the face to fill fine lines, wrinkles, or folds. By using your natural fat, NaturalFill® Facial Filler can provide long-lasting results—in contrast to temporary results achieved by other cosmetic injectables. This procedure provides dual benefits, as Aqualipo® can trim fat from areas of the body and NaturalFill® can add volume to areas of lost volume. Click the link below to learn more about NaturalFill® Facial Filler!
How do I get started with Cosmetic Injectables?
Dr. Roger Bassin, his doctors, and staff at Bassin Center For Plastic Surgery would be happy to help you set up a private consultation to discuss cosmetic injectables. You can give us a call at 877.333.3223 or schedule an appointment online for a consultation at one of our Florida locations: Melbourne, Orlando, Tampa, The Villages®.
A new revolution in Liposuction - Aqualipo®
NaturalFill® - Natural Facial Filler
Aqualipo® and NaturalFill® on WFLA's Daytime
NaturalFill® Natural Wrinkle Filler Featured on Good Day!
Dr. Roger Bassin uses Restylane® for Non Surgical Nose Job
Restalyne® Fountain of Youth - Local 6 News Orlando with Dr. Roger Bassin
New Wrinkle Fighter Radiesse® - Local 6 News Florida with Dr. Roger Bassin
Sculptra® "Liquid Facelift" - Dr. Roger Bassin Orlando Florida
BASSIN CENTER FOR PLASTIC SURGERY
*Disclaimer: The information contained on this website is intended to be purely educational in nature and does not create a physician-patient relationship with the Bassin Center for Plastic Surgery, Dr. Roger Bassin, or any agent, servant or employee thereof. By no means should the information contained in this website be considered as a substitute for consultation with a qualified physician and it does not constitute a second opinion. This website and its contents do not represent or claim to provide the information needed for a patient to give his or her informed consent to any surgical procedure or are a reflection of individual patient results, as they may vary patient to patient. Individual results will vary and no guaranteed result is stated or implied by any photo use or any statement, testimonial, or video on this website. The results depicted in "before" and "after" pictures and stated by any "patient testimonial" illustrate results you may or may not achieve if you choose to have a cosmetic surgery procedure. Individual results may vary by patient. Please see our Notice of Privacy Practices.