Laser Skin Resurfacing Florida, Non Surgical Face Lift Orlando, Repair Sun Damaged Skin Florida, Laser Skin Resurfacing Florida, Florida DOT Therapy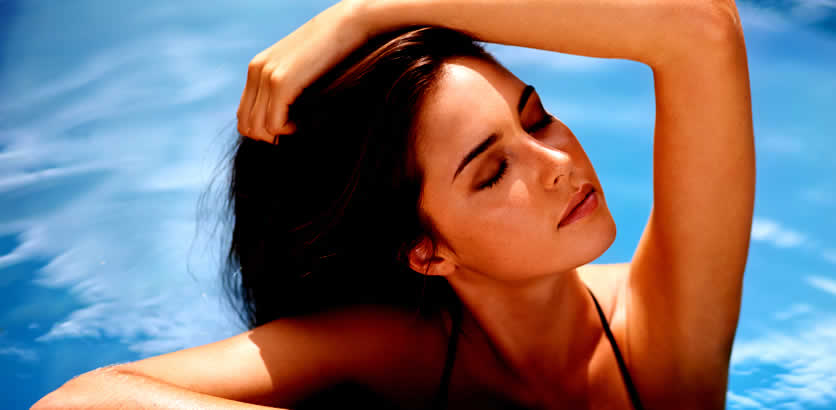 DOT Therapy
Dot Therapy CO2 Laser Skin Resurfacing
DOT Therapy
DOT Therapy Description
The signs of an aging face include lines, wrinkles, age spots and a downward drooping of facial features. Although surgery can help reposition aging tissue into the correct, youthful position and contour, it cannot rejuvenate the skin to the young, healthy glow you once had. Rejuvenation of the aging face therefore needs to be addressed in a two-fold fashion; returning both the facial structures and the facial skin to its natural, youthful appearance.
Dr. Bassin is the consummate facial plastic surgeon; not only is he a specialist in facial surgery, he is always on the cutting-edge of laser technologies designed to treat aging skin. His specialized training and experience make him an expert on treating both aspects of the aging face. Not only was he the first surgeon to offer the groundbreaking Fraxel laser treatment in Central Florida, he is now again the first physician to offer the latest breakthrough in laser resurfacing of the skin; Fractionated CO2 laser (Dermal Optical Thermolysis: aka "DOT" therapy).
The traditional standard that all treatments for severe wrinkling and skin damage are measured against has been the CO2 laser. Due to its ability to heat-vaporize the outermost layers of skin across a large surface area it gives your skin a tremendously more youthful, tighter and smoother appearance. However, with such great results comes recovery; often times patients do not return to a social environment for 10-14 days. Additionally, patients needed to undergo anesthesia in a surgical center because of the intensity of the treatment.
DOT Therapy Procedure
DOT Therapy is different...Thanks to a new, revolutionary technology, Dr. Bassin now offers the new gold-standard for moderate to severe wrinkles, age spots, and acne scarring; DOT Therapy, the fractionated CO2 laser. The fractional scientific approach utilizes the body's natural healing response in a unique way. Instead of blasting away entire portions of skin, the new technology allows the laser to lay down rows of tiny, microscopic laser wounds, evenly spaced across the skin, leaving areas of untreated skin between them. The surface of treated skin now contains only tiny pixilated surface wounds, instead of one large, red, oozing burn. This breakthrough in science and technology allows patients to take advantage of the incredible results from traditional CO2 laser resurfacing while greatly minimizing the risks of developing hypo or hyperpigmentation and scarring from traditional CO2 lasers. Compared to the older CO2 lasers, downtime is only a few days, not a few weeks. Within a week there is minimal evidence of having undergone the procedure outside of having new, tighter, fresh skin that continues to improve over the next several months.
The inherent risks and potential complications of the CO2 laser are minimized with the fractional delivery, while still offering lifetime results with one treatment. This procedure can be performed in the office with simple topical anesthesia in about 30 minutes.
Dr. Bassin understands that the best long-term results from laser resurfacing require more than just laser treatment. That is why he has his team of skin care specialists examine and educate each patient prior to and after the DOT therapy. A specialized skin care plan will adequately prepare the skin for the laser procedure, take care of the skin during the healing phase, and maintain the tremendous gains achieved from the procedure.
DOT Therapy Before & After
* PATIENTS INDIVIDUAL RESULTS MAY VARY.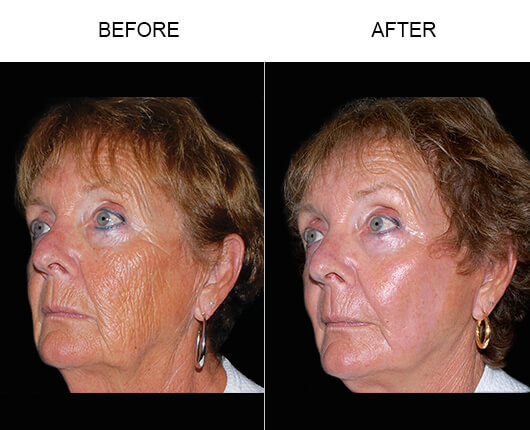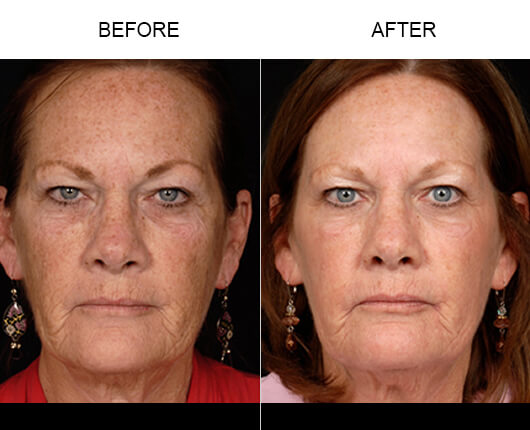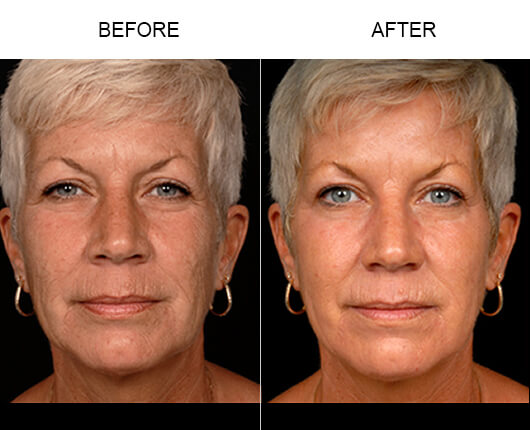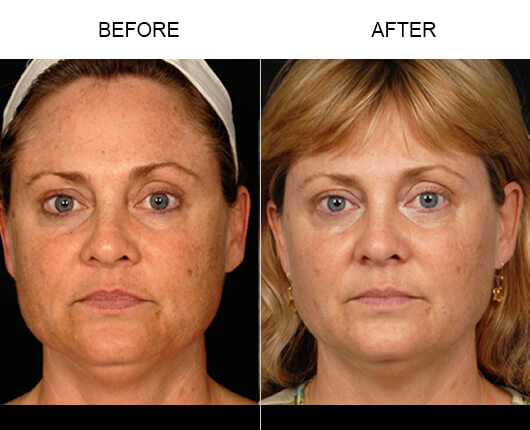 How do I get started with DOT Therapy?
Dr. Roger Bassin, his doctors, and staff at Bassin Center For Plastic Surgery would be happy to help you set up a private consultation to discuss DOT Therapy. You can give us a call at 877.333.3223 or schedule an appointment online for a consultation at one of our Florida locations: Melbourne, Orlando, Tampa, The Villages®.
Dr. Roger Bassin Performs Dot Therapy wrinkle Treatment in Florida
DOT Therapy in Florida performed by Dr. Roger Bassin
DOT Therapy Skin Resurfacing - Dr. Roger Bassin on Fox News Orlando
A new revolution in Liposuction - Aqualipo®
BASSIN CENTER FOR PLASTIC SURGERY
*Disclaimer: The information contained on this website is intended to be purely educational in nature and does not create a physician-patient relationship with the Bassin Center for Plastic Surgery, Dr. Roger Bassin, or any agent, servant or employee thereof. By no means should the information contained in this website be considered as a substitute for consultation with a qualified physician and it does not constitute a second opinion. This website and its contents do not represent or claim to provide the information needed for a patient to give his or her informed consent to any surgical procedure or are a reflection of individual patient results, as they may vary patient to patient. Individual results will vary and no guaranteed result is stated or implied by any photo use or any statement, testimonial, or video on this website. The results depicted in "before" and "after" pictures and stated by any "patient testimonial" illustrate results you may or may not achieve if you choose to have a cosmetic surgery procedure. Individual results may vary by patient. Please see our Notice of Privacy Practices.