Breast Implant Removal Orlando, Breast Implant Extraction Florida, Breast Implant Reversal Orlando, Breast Implant Removal Florida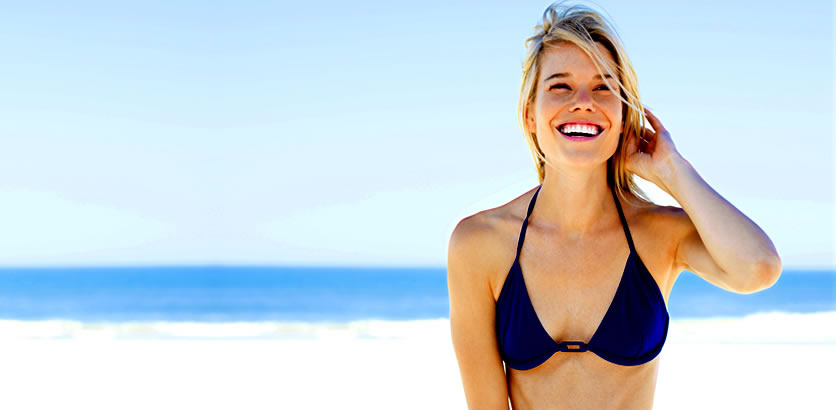 Breast Implant Removal
Breast Implant Removal
BREAST IMPLANT REMOVAL
BREAST IMPLANT REMOVAL DESCRIPTION
Breast implant removal in Orlando can remove breast implants from a previous breast augmentation surgery. Patients may decide to remove their breast implants for cosmetic or medical reasons. In some cases, you may feel like your breast implants no longer complement your figure, or perhaps you are not satisfied with your results. In other cases, you may need to have your breast implants removed due to a medical side effect, such as an infection or capsular contracture (a distortion in the formation of scar tissue around the implant). An accident or injury can also cause breast implants to leak or rupture, requiring them to be removed.
Our Orlando plastic surgeons perform breast implant removal to extract breast implants and reshape the breasts for natural-looking results. Additionally, patients can opt for breast implant replacement to exchange their implants for a set of implants that best fit their desired results. Our plastic surgeons can discuss your procedure goals, as well as your options during your consultation for breast implant removal.
BREAST IMPLANT REMOVAL PROCEDURE
During breast implant removal, incisions are made around the breasts. The exact placement of your incisions will vary depending on the patient. Our Orlando plastic surgeon will remove your breast implants, as well as the surrounding capsules, or scar tissue. Depending on your procedure goals, our breast surgeon will either insert new breast implants or reshape your breasts to maintain a natural-looking appearance.
You can expect some mild bruising and swelling to occur following breast implant removal. These effects should subside within a week. Patients typically return to work and most daily activities after a few days following breast implant removal. You may be advised to avoid strenuous workouts and activities for a few weeks to allow for optimal healing. Breast implant removal can achieve long-lasting, natural-looking improvements to your physique.
CAPSULAR CONTRACTURE
Capsular contracture refers to the formation of hardened scar tissue around the breast implant. Following breast implant surgery, the formation of scar tissue surrounding the implant is a normal part of the healing process. However, this scar tissue may harden and become too firm, which can put pressure on the implant, cause pain, and result in an abnormal appearance. Although this condition is rare, patients experiencing capsular contracture are advised to get their breast implants removed as soon as possible to avoid further complications. Following your breast implant removal procedure, you may be a candidate for breast implant replacement. This will vary from patient to patient and our plastic surgeons can help advise you as to whether breast implant revision is right for you.
HOW DO I GET STARTED WITH BREAST IMPLANT REMOVAL?
Dr. Roger Bassin, his doctors, and staff at Bassin Center For Plastic Surgery would be happy to help you set up a private consultation to discuss breast implant removal. You can give us a call at 877.333.3223 or schedule an appointment online for a consultation at one of our Florida locations: Melbourne, Orlando, Tampa, The Villages®.
Dr. Bassin performs SmartLipo™ and Body-jet in Florida
Quick and Easy SmartLipo™ - Orlando's Dr. Roger Bassin on WFTV
SmartLipo™ on your Lunchbreak - Orlando's Dr. Roger Bassin on Fox
SmartLipo™ Revolution - Orlando's Dr. Roger Bassin on Local 6 News
BASSIN CENTER FOR PLASTIC SURGERY
*Disclaimer: The information contained on this website is intended to be purely educational in nature and does not create a physician-patient relationship with the Bassin Center for Plastic Surgery, Dr. Roger Bassin, or any agent, servant or employee thereof. By no means should the information contained in this website be considered as a substitute for consultation with a qualified physician and it does not constitute a second opinion. This website and its contents do not represent or claim to provide the information needed for a patient to give his or her informed consent to any surgical procedure or are a reflection of individual patient results, as they may vary patient to patient. Individual results will vary and no guaranteed result is stated or implied by any photo use or any statement, testimonial, or video on this website. The results depicted in "before" and "after" pictures and stated by any "patient testimonial" illustrate results you may or may not achieve if you choose to have a cosmetic surgery procedure. Individual results may vary by patient. Please see our Notice of Privacy Practices.