Mole Removal Orlando, Wart Removal Florida, Cyst Removal Orlando, Mole Removal Florida, Wart Removal Orlando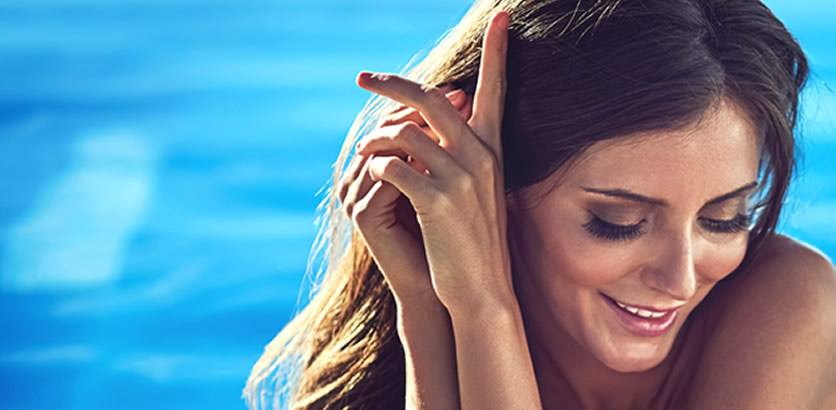 Mole & Skin Lesion Removal
Mole & Skin Lesion Removal
Mole & Skin Lesion Removal
MOLES DESCRIPTION
Mole removal is performed to remove non-cancerous or cancerous moles. While the majority of moles are benign and non-cancerous, they can be removed for cosmetic or functional concerns. Moles are some of the most common forms of skin lesions. Other skin lesions include birthmarks, skin tags, and freckles. Our dermatologist and dermatology team can offer skin lesion treatments and mole removal in Orlando.
Moles, which are also known as nevi, can be categorized in to 3 main groups: congenital moles, common moles, and atypical moles. In the majority of cases, moles are harmless and benign. In some cases, a mole may be pre-cancerous, which means that, in time, it may develop into a cancerous growth. Some moles may require a biopsy to determine if they are cancerous or not. If a pre-cancerous or cancerous mole is found, excision of the mole may be required in order to maintain proper skin health.
CONGENITAL MOLES
Congenital moles are moles that are present at birth or that develop shortly after birth. These moles are typically benign and are not dangerous. If there is a large grouping of congenital moles or an excessively large mole, there may be a slightly higher risk of developing skin cancer later in life. In cases such as this, routine skin cancer screenings and self-evaluations are recommended to ensure any cancerous growth is caught at its earliest stages.
COMMON MOLES
Common moles are often referred to as acquired moles, as the majority of people naturally develop small moles throughout their life. Common types of acquired moles include junctional moles, intradermal moles, and compound moles. In the majority of cases, these moles are noncancerous and have a very low probability of turning into skin cancer. To maintain proper skin health, skin cancer screenings are recommended annually.
ATYPICAL MOLES
Atypical moles are also known as dysplastic moles and, as the name implies, are irregular in appearance. While the majority of atypical moles are often benign, an atypical or irregular mole may be a sign of skin cancer. Skin cancer screenings can help you keep your skin healthy and better understand what makes a mole suspicious or potentially dangerous. A suspicious mole may be asymmetric and feature irregular borders and be dark black or multiple colors. Additionally, a mole that is greater than 6 millimeters in diameter or a mole that changes shape, size, and color may be a sign of skin cancer.
SKIN LESIONS DESCRIPTION
A skin lesion is an irregular growth on the skin. Skin lesions come in a variety of colors, shapes, and develop due to a wide range of causes. Some of the most common types of skin lesions include acne, skin tags, cold sores, psoriasis, cysts, boils, and blisters. Skin lesions can be broken down into two main types, including primary skin lesions and secondary skin lesions.
PRIMARY SKIN LESIONS
Primary skin lesions are those that are present at birth or acquired throughout life. Primary skin lesions are any abnormality or irregularity of the skin. Common examples of primary skin lesions include birthmarks, moles, age spots, blisters, warts, and cysts. Primary skin lesions can be treated or removed for medical concerns. In some cases, patients may simply choose to remove a primary skin lesion for cosmetic concerns.
SECONDARY SKIN LESIONS
A secondary skin lesion is an abnormality or irregularity that changes or evolves over time. All secondary skin lesions begin as a primary skin lesion. The main difference between the two is that a secondary skin lesion is a result of altering a primary skin lesion. For example, if a person scratches or irritates a primary skin lesion, the resulting change in the lesion is referred to as a secondary skin lesion. If a person scratches a boil, which is a primary skin lesion, and the boil cracks open, the resulting crust or change in the boil is known as a secondary skin lesion.
MOLE & SKIN LESION TREATMENT PROCEDURE
At Bassin Center For Plastic Surgery, our dermatologist and dermatology team can fully customize a mole or skin lesion treatment to fit your specific needs. Your treatment will depend on the type of mole or skin lesion you have and the severity of your case. In some cases, oral medication or topical creams may improve the appearance of a lesion, depending on what has caused the lesion to develop. On the other hand, these treatments will not be effective for a mole, which may require laser treatments or surgical excision.
LASER TREATMENTS
Laser treatments utilize revolutionary laser technology to improve the appearance of moles and some skin lesions. Laser mole removal and skin lesion treatments are non-invasive, which allows the majority of patients to return to their daily life immediately. In addition to being non-surgical, lasers also allow our dermatologist and dermatology team to reach delicate areas of the face or body that may be difficult to treat with traditional methods.
SURGICAL EXCISION
In some cases, surgical excision of the mole or skin lesion is required to maintain a healthy complexion. Surgical excision can be used to remove a cancerous mole or a lesion that is overly large, uncomfortable, or inhibits daily life. Surgical excision of a mole or skin lesion may also be performed for cosmetic purposes if a patient is concerned or self-conscious about a mole or growth. When performing surgical excision of a mole or lesion, our dermatologist and dermatology team prioritizes patient safety and comfort while achieving natural-looking results with minimal scarring.
HOW DO I GET STARTED WITH MOLE REMOVAL IN ORLANDO?
Dr. Roger Bassin, his doctors, and staff at Bassin Center For Plastic Surgery would be happy to help you set up a private consultation to discuss mole removal. You can give us a call at 877.333.3223 or schedule an appointment online for a consultation at one of our Florida locations: Melbourne, Orlando, Tampa, The Villages®.
LazerLift® - Welcome Home Host Barbara Beck
LazerLift® on The Doctors
A new revolution in Liposuction - Aqualipo®
BASSIN CENTER FOR PLASTIC SURGERY
*Disclaimer: The information contained on this website is intended to be purely educational in nature and does not create a physician-patient relationship with the Bassin Center for Plastic Surgery, Dr. Roger Bassin, or any agent, servant or employee thereof. By no means should the information contained in this website be considered as a substitute for consultation with a qualified physician and it does not constitute a second opinion. This website and its contents do not represent or claim to provide the information needed for a patient to give his or her informed consent to any surgical procedure or are a reflection of individual patient results, as they may vary patient to patient. Individual results will vary and no guaranteed result is stated or implied by any photo use or any statement, testimonial, or video on this website. The results depicted in "before" and "after" pictures and stated by any "patient testimonial" illustrate results you may or may not achieve if you choose to have a cosmetic surgery procedure. Individual results may vary by patient. Please see our Notice of Privacy Practices.