Rosacea Treatment Orlando, Rosacea Doctor Florida, Rosacea Orlando, Rosacea Specialist Florida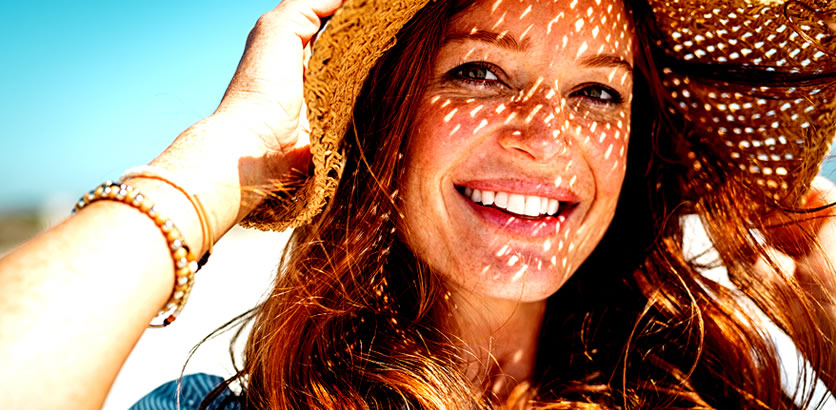 Rosacea Treatment
Rosacea Treatment
Rosacea Treatment
ROSACEA DESCRIPTION
Rosacea treatments in Orlando are offered at Bassin Center For Plastic Surgery to improve the symptoms of rosacea. Rosacea causes red, irritated patches of skin to develop that have acne-like bumps. Because of the appearance of rosacea's acne-like breakouts, many patients may assume they are suffering from chronic acne and apply various acne creams or treatments with no improvement to their symptoms. Our dermatologist and dermatology team can properly diagnose rosacea and help determine an effective treatment plan to reduce the severity of rosacea and prevent future flare-ups from occurring.
Rosacea is a skin condition that causes small, red bumps of skin to form in inflamed patches, often mimicking the appearance of acne. Rosacea can cause the skin to become highly sensitive and dry, which can result in a painful stinging sensation in some cases. Rosacea is known to more widely affect middle-aged women with fairer skin but can affect patients of any age or skin tone. While there is no known cure for rosacea, innovative treatments can improve the appearance of rosacea and manage symptoms to prevent future flare-ups.
Symptoms of rosacea include:
Facial redness
Small, red bumps
Acne-like outbreaks
Coarse skin
Eye irritation
Sensitive, dry skin
An enlarged nose
While the overall cause of rosacea is not known, there are many genetic and environmental factors that can make you more likely to develop rosacea. Rosacea tends to be hereditary, which means that it can run in families and be passed down from parents to children. Rosacea is also more likely to affect middle-aged adults with fairer complexions. Apart from genetics, anything that may cause a rosacea flare-up is referred to as a trigger. Some common rosacea triggers include hormonal imbalances or changes, excessive sun exposure, extreme temperature conditions, alcohol consumption, spicy foods, and pregnancy.
There are 4 types of rosacea, which can cause varying symptoms. The types of rosacea include erythematotelangiectatic rosacea (rosacea subtype 1), papulopustular rosacea (rosacea subtype 2), phymatous rosacea (rosacea subtype 3), and ocular rosacea (rosacea subtype 4). It is possible for patients to experience multiple types of rosacea. Treatments vary and depend on the subtype of rosacea you have, your symptoms, and the severity of your rosacea.
ROSACEA SUBTYPE 1
Rosacea subtype 1, also known as erythematotelangiectatic rosacea, causes general redness and flushing at the center of the face. Rosacea subtype 1 is the most common form of rosacea. When this inflammation is viewed closely, small spider veins may be visible. Skin dryness, scaling, sensitivity, and stinging may also occur with rosacea subtype 1. Rosacea patients with erythematotelangiectatic rosacea may also notice that they blush very easily, experience skin swelling, and feel a burning sensation of the facial skin. Some patients may experience just 1 or 2 of these symptoms while other patients may experience all of these symptoms.
ROSACEA SUBTYPE 2
Rosacea subtype 2 is also commonly referred to as papulopustular rosacea. Rosacea subtype 2 causes acne-like breakouts to develop where the skin is very inflamed. These acne-like breakouts may mimic acne symptoms, as they form in large breakouts and come and go with time. Other common skin symptoms of papulopustular rosacea include oily skin, visibly broken blood vessels, stinging or burning, and raised patches of affected skin. Many patients may mistake rosacea subtype 2 for an acne outbreak and do no seek specialized treatment. Our dermatologist and dermatology team can evaluate your skin and help develop an effective treatment plan.
ROSACEA SUBTYPE 3
Rosacea subtype 3, also referred to as phymatous rosacea, is a less common form for rosacea. Typically, patients who develop rosacea subtype 3 have experienced another form of rosacea prior. Phymatous rosacea can cause the skin to thicken and become bumpy and uneven. Thickening skin is especially common on the nose, which is referred to as rhinophyma. Rhinophyma is significantly more common in men over the age of 50. In addition to the nose, skin may thicken on the chin, cheeks, brow, and ears. Oily skin and pores that appear very large are also found in cases of rosacea subtype 3.
ROSACEA SUBTYPE 4
Rosacea subtype 4 is also known as ocular rosacea, as it is known to affect the eyes. Ocular rosacea can cause the eyes to take on a watery or bloodshot appearance. Burning, stinging, dryness, and itchiness of the eyes are also common with ocular rosacea. Patients may experience blurry vision, a gritty feeling in the eyes, cysts on the eyelids, and broken blood vessels on the eyelids. Rosacea subtype 4 is often proceeded by rosacea subtype 1 or subtype 2. In some cases, ocular rosacea may develop and be the first sign of another subtype of rosacea forming.
ROSACEA TREATMENT PROCEDURE
Rosacea treatments depend on the subtype of rosacea you have and the severity of your rosacea. A rosacea treatment is designed to improve the overall appearance of the skin when rosacea flare-ups occur as well as treat uncomfortable or painful symptoms associated with rosacea. Oral medications, topical creams, laser treatments, dietary changes, and lifestyle changes are all treatment modalities that have helped patients experience a relief from a rosacea outbreak. Our dermatologist and dermatology team can create a customized treatment plan to improve your symptoms of rosacea.
HOW DO I GET STARTED WITH A ROSACEA TREATMENT IN ORLANDO?
Dr. Roger Bassin, his doctors, and staff at Bassin Center For Plastic Surgery would be happy to help you set up a private consultation to discuss a rosacea treatment. You can give us a call at 877.333.3223 or schedule an appointment online for a consultation at one of our Florida locations: Melbourne, Orlando, Tampa, The Villages®.
LazerLift® - Welcome Home Host Barbara Beck
LazerLift® on The Doctors
A new revolution in Liposuction - Aqualipo®
BASSIN CENTER FOR PLASTIC SURGERY
*Disclaimer: The information contained on this website is intended to be purely educational in nature and does not create a physician-patient relationship with the Bassin Center for Plastic Surgery, Dr. Roger Bassin, or any agent, servant or employee thereof. By no means should the information contained in this website be considered as a substitute for consultation with a qualified physician and it does not constitute a second opinion. This website and its contents do not represent or claim to provide the information needed for a patient to give his or her informed consent to any surgical procedure or are a reflection of individual patient results, as they may vary patient to patient. Individual results will vary and no guaranteed result is stated or implied by any photo use or any statement, testimonial, or video on this website. The results depicted in "before" and "after" pictures and stated by any "patient testimonial" illustrate results you may or may not achieve if you choose to have a cosmetic surgery procedure. Individual results may vary by patient. Please see our Notice of Privacy Practices.