Contact Dermatitis Orlando, Contact Eczema Treatment Florida, Contact Dermatitis Treatment Orlando, Contact Dermatitis Florida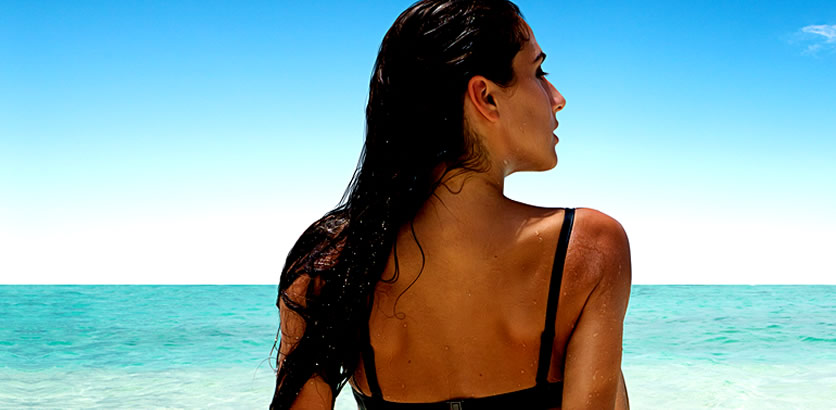 Contact Dermatitis Treatment
Contact Dermatitis Treatment
Contact Dermatitis Treatment
CONTACT DERMATITIS DESCRIPTION
Our dermatologist and dermatology team can diagnose and treat contact dermatitis in Orlando. Contact dermatitis can result in itchy, uncomfortable, and even painful rashes. After your skin has come in contact with an irritant or allergen, contact dermatitis may form and can continue to worsen if scratched or left untreated. Contact dermatitis treatments can help alleviate your symptoms and determine what irritant or allergen caused your rash so that you are able to better avoid and prevent a future outbreak.
Contact dermatitis, which is commonly referred to as contact eczema, is a rash that develops after your skin has come into contact with a certain substance. This substance may irritate the skin or cause an allergic reaction to occur. This rash may cause intense itching, dry, bumps, swelling, burning, and tenderness. The skin may also appear dry, cracked, scaly, and inflamed. In more severe cases, fluid-filled blisters may form. The first step to properly treating contact dermatitis is to determine what caused the rash to develop. There are 2 main types of contact dermatitis, including allergic contact dermatitis and irritant contact dermatitis.
ALLERGIC CONTACT DERMATITIS
Allergic contact dermatitis is a form of eczema that is caused by an allergic reaction to something your skin has come into contact with. Typically, a rash will occur within a few hours after coming into contact with an allergen. While a rash caused by allergic contact dermatitis is typically localized, it does have the potential to spread if you come in contact with an allergen and touch another area of your body. In addition to an effective allergic contact dermatitis treatment, it is important to identify what caused the allergic reaction. These causes are known as allergic contact dermatitis triggers.
While allergic contact dermatitis triggers vary from patient to patient, some of the most common triggers include fragrances, deodorants, body washes, other hygienic products, or certain kinds of jewelry. After identifying your triggers, it is best to avoid them if possible or take proactive steps when handling the allergen if you cannot avoid it.
IRRITANT CONTACT DERMATITIS
Irritant contact dermatitis can occur when your skin comes into contact with an irritant that causes a rash to develop. Although you are not necessarily allergic to this material, a rash may develop because an irritant has caused damage to the surface of the skin. Many irritants strip your skin of its natural oils and moisture, which causes the irritant to penetrate your skin more deeply. Determining what has caused irritant contact dermatitis can help you experience relief sooner.
Common irritants of contact dermatitis include chemicals, such as detergents, bleach, solvents, or household cleaners. A rash from irritant contact dermatitis tends to develop more quickly than a rash caused by allergic contact dermatitis. The severity of your rash will depend on the strength of the irritant, duration of exposure, and your skin's susceptibility to rashes. In addition to chemical-based substances, irritant contact dermatitis can also result due to environmental factors, such as high humidity, extreme heat, extreme cold, or high winds.
CONTACT DERMATITIS TREATMENT PROCEDURE
The most important step towards an effective contact dermatitis treatment is understanding the cause of your symptoms. Determining if you are suffering from allergic contact dermatitis or irritant contact dermatitis can help isolate what is causing your rash. Once this substance is identified, it is best or avoid the substance entirely or use protective measures when handling the substance. Our dermatologist and dermatology team can also treat an existing rash and improve any itching or burning with oral medication or topical creams or ointments.
HOW DO I GET STARTED WITH A CONTACT DERMATITIS TREATMENT?
Dr. Roger Bassin, his doctors, and staff at Bassin Center For Plastic Surgery would be happy to help you set up a private consultation to discuss a contact dermatitis treatment. You can give us a call at 877.333.3223 or schedule an appointment online for a consultation at one of our Florida locations: Melbourne, Orlando, Tampa, The Villages®.
LazerLift® - Welcome Home Host Barbara Beck
LazerLift® on The Doctors
A new revolution in Liposuction - Aqualipo®
BASSIN CENTER FOR PLASTIC SURGERY
*Disclaimer: The information contained on this website is intended to be purely educational in nature and does not create a physician-patient relationship with the Bassin Center for Plastic Surgery, Dr. Roger Bassin, or any agent, servant or employee thereof. By no means should the information contained in this website be considered as a substitute for consultation with a qualified physician and it does not constitute a second opinion. This website and its contents do not represent or claim to provide the information needed for a patient to give his or her informed consent to any surgical procedure or are a reflection of individual patient results, as they may vary patient to patient. Individual results will vary and no guaranteed result is stated or implied by any photo use or any statement, testimonial, or video on this website. The results depicted in "before" and "after" pictures and stated by any "patient testimonial" illustrate results you may or may not achieve if you choose to have a cosmetic surgery procedure. Individual results may vary by patient. Please see our Notice of Privacy Practices.