Sculptra Orlando, Cosmetic Filler Florida, Dermal Filler Orlando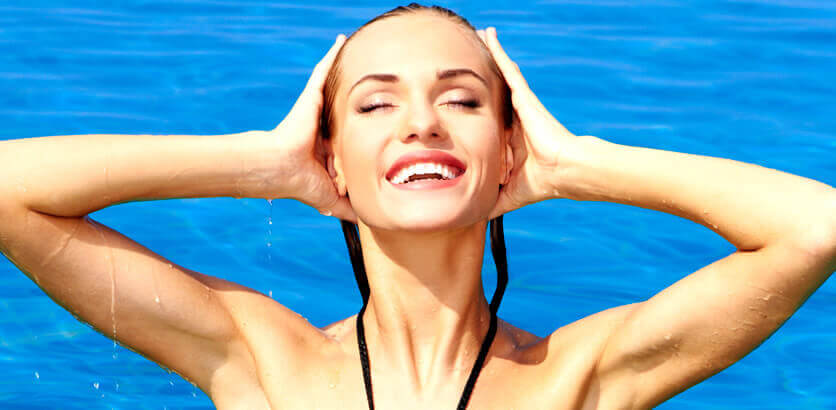 Sculptra®
Sculptra
Sculptra®
Sculptra® Description
Sculptra® stands apart from all other dermal fillers and cosmetic injectables because of its unique composition. Unlike other non-invasive facial treatments, Sculptra® is composed of poly-L-lactic acid, which helps to replace lost collagen over time. Hyaluronic acid-based and chemical-based injectables, such as BOTOX® Cosmetic, Restylane®, and Juvederm®, produce results within a matter of days, if not hours, so you can look and feel rejuvenated shortly after treatment. Results are temporary, however, and must be maintained through regular appointments approximately every six months. Sculptra®, on the other hand, produces results slowly, allowing for a more natural-looking rejuvenation to occur over time while simultaneously stimulating collagen production.
Collagen is a natural protein in the body which promotes smooth, elastic skin. In this way, results remain noticeable up to 2 years, 4 times longer-lasting than other cosmetic injectable treatments. When results from Sculptra® eventually begin to fade, your skin will still remain more youthful-looking compared to its original appearance before treatment, thanks to Sculptra®'s exceptional ability to stimulate collagen. Other cosmetic injectables leave you looking the same as you began when results fade over time, but Sculptra® helps you look younger as the years pass. If you're interested in achieving lasting results over time, you may be an ideal candidate for Sculptra® treatment! Our doctors at Bassin Center For Plastic Surgery offer Sculptra® as one of their many options for non-invasive facial rejuvenation. We provide this treatment at all of our locations, including our Orlando office.
Sculptra® Procedure
Sculptra® dermal filler is injected into the deep dermis to help rejuvenate moderate to severe signs of aging. The most common treatment areas for Sculptra® include deep nasolabial folds, marionette lines, and hollowed cheeks. These appearances of aging are often disconcerting. If you feel embarrassed by the wrinkles and facial folds lining your expression, Sculptra® can help while also avoiding the risk, scars, and downtime of traditional surgical facial rejuvenation, such as a facelift.
During this non-surgical, non-invasive treatment, Sculptra® is administered in a quick 20 to 30 minute office visit. No downtime is associated with the procedure, and you can return home and to daily activities directly following treatment. Some bruising and swelling may occur at the injection sites, but these side-effect are mild and will resolve within a few days. Typically, three treatment sessions are required to achieve optimal results, and results last approximately two years.
How do I get started with Sculptra®?
Dr. Roger Bassin, his doctors, and staff at Bassin Center For Plastic Surgery would be happy to help you set up a private consultation to discuss Sculptra®. You can give us a call at 877.333.3223 or schedule an appointment online for a consultation at one of our Florida locations: Melbourne, Orlando, Tampa, The Villages®.
Sculptra® "Liquid Facelift" - Dr. Roger Bassin Orlando Florida
LazerLift® on The Doctors
A new revolution in Liposuction - Aqualipo®
BASSIN CENTER FOR PLASTIC SURGERY
*Disclaimer: The information contained on this website is intended to be purely educational in nature and does not create a physician-patient relationship with the Bassin Center for Plastic Surgery, Dr. Roger Bassin, or any agent, servant or employee thereof. By no means should the information contained in this website be considered as a substitute for consultation with a qualified physician and it does not constitute a second opinion. This website and its contents do not represent or claim to provide the information needed for a patient to give his or her informed consent to any surgical procedure or are a reflection of individual patient results, as they may vary patient to patient. Individual results will vary and no guaranteed result is stated or implied by any photo use or any statement, testimonial, or video on this website. The results depicted in "before" and "after" pictures and stated by any "patient testimonial" illustrate results you may or may not achieve if you choose to have a cosmetic surgery procedure. Individual results may vary by patient. Please see our Notice of Privacy Practices.