Breast Explant Orlando, Breast Explantation Florida, Breast Explant Surgery Orlando, Breast Explant Florida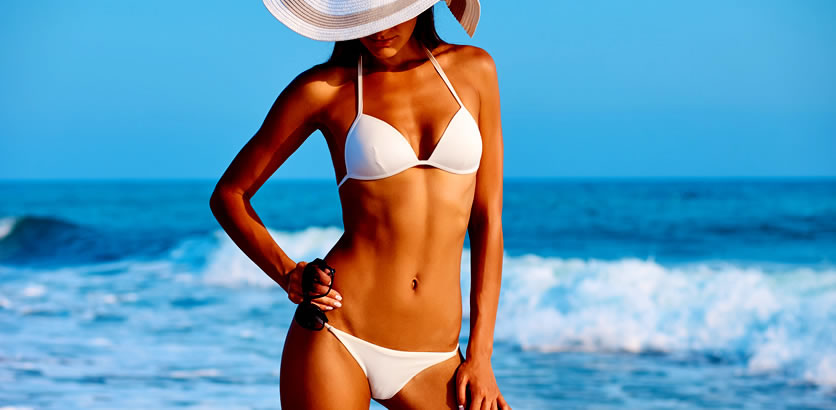 Breast Explant
Breast Explant
BREAST EXPLANT
BREAST EXPLANT DESCRIPTION
Breast explant in Orlando is designed to safely remove breast implants while maintaining natural-looking breast contours. There are a number of reasons why patients may need to have their breast implants removed. Some patients are no longer satisfied with the results of a previous breast augmentation surgery, while others feel that their implants are not proportional to their physique. Aside from cosmetic reasons, there are also medical circumstances that may require breast explant surgery. Breast implants may leak or rupture, in which case they need to be removed. Patients may also experience capsular contracture, which occurs when the scar tissue surrounding the implant hardens and puts pressure on the implant. An infection is another rare condition that requires breast explant surgery.
Bassin Center For Plastic Surgery offers breast explants for both cosmetic and medical reasons. If you are looking to remove your breast implants, then our Orlando plastic surgeons can restore natural-looking shape and definition following your breast explant. In some cases, patients may want to opt for breast implant replacement to swap out their old implants for new implants that better complement their figure. During your breast explant consultation, our plastic surgeons will discuss your procedure goals with you in more detail and recommend the best course of action to achieve your desired results.
BREAST EXPLANT PROCEDURE
During your breast explant procedure, our breast surgeon will make incisions around the breasts – the exact types of incisions will vary from patient to patient. Your breast implants and the surrounding scar tissue (known as the "capsules") will be carefully removed. Depending on your procedure goals, our breast surgeons can either reshape the remaining breast tissue to ensure a youthful, natural-looking appearance, or replace your old breast implants with new implants during breast revision surgery.
Moderate swelling and bruising are common following breast explant surgery and should subside within a week. You can expect to return to work and most daily activities after a few days – although rigorous exercise may be avoided for longer to ensure optimal healing. A breast explant is designed to achieve natural-looking results.
CAPSULAR CONTRACTURE
Capsular contracture is a rare complication following breast implant surgery. During the healing process, it is normal for scar tissue to form around the implant, creating a capsule. However, this scar tissue may harden and press on the implant, causing pain and discomfort. In some cases, capsular contracture can cause an uneven, lumpy appearance. If you are experiencing capsular contracture, then it is recommended that you undergo breast explant surgery as soon as possible to remove your implants and prevent further complications. Breast explant patients may be candidates to have their breast implants replaced following their procedure. Our Orlando plastic surgeons will further discuss the best course of action with you during your breast explant consultation.
HOW DO I GET STARTED WITH BREAST EXPLANT SURGERY?
Dr. Roger Bassin, his doctors, and staff at Bassin Center For Plastic Surgery would be happy to help you set up a private consultation to discuss breast explant surgery. You can give us a call at 877.333.3223 or schedule an appointment online for a consultation at one of our Florida locations: Melbourne, Orlando, Tampa, The Villages®.
Dr. Bassin performs SmartLipo™ and Body-jet in Florida
Quick and Easy SmartLipo™ - Orlando's Dr. Roger Bassin on WFTV
SmartLipo™ on your Lunchbreak - Orlando's Dr. Roger Bassin on Fox
SmartLipo™ Revolution - Orlando's Dr. Roger Bassin on Local 6 News
BASSIN CENTER FOR PLASTIC SURGERY
*Disclaimer: The information contained on this website is intended to be purely educational in nature and does not create a physician-patient relationship with the Bassin Center for Plastic Surgery, Dr. Roger Bassin, or any agent, servant or employee thereof. By no means should the information contained in this website be considered as a substitute for consultation with a qualified physician and it does not constitute a second opinion. This website and its contents do not represent or claim to provide the information needed for a patient to give his or her informed consent to any surgical procedure or are a reflection of individual patient results, as they may vary patient to patient. Individual results will vary and no guaranteed result is stated or implied by any photo use or any statement, testimonial, or video on this website. The results depicted in "before" and "after" pictures and stated by any "patient testimonial" illustrate results you may or may not achieve if you choose to have a cosmetic surgery procedure. Individual results may vary by patient. Please see our Notice of Privacy Practices.