Psoriasis Treatment Orlando, Psoriasis Specialist Florida, Psoriasis Doctor Orlando, Psoriasis Treatment Florida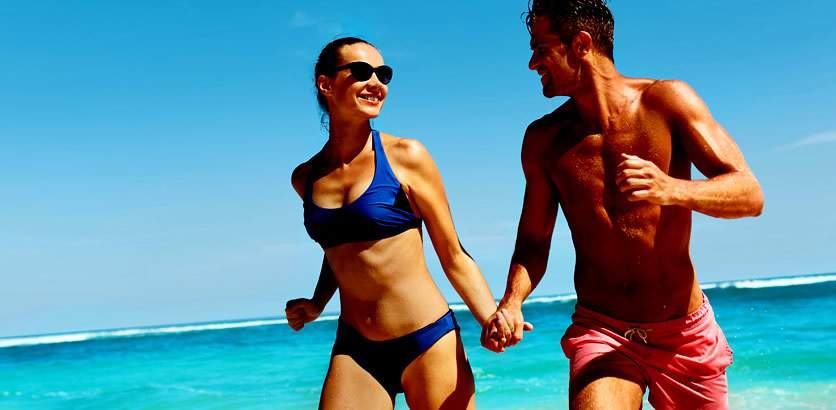 Psoriasis Treatment
Psoriasis Treatment
Psoriasis Treatment
PSORIASIS DESCRIPTION
Psoriasis is a chronic condition that causes a rapid buildup of skin cells, which can result in scaling on the skin's surface as well as inflammation and redness. In addition to medical complications, psoriasis can also cause patients to feel self-conscious and uncomfortable about their appearance. With advancements in the field of dermatology, psoriasis treatments have become more effective at managing psoriasis symptoms. Psoriasis treatments can reduce the severity and frequency of flare-ups. Our dermatologist and dermatology team can provide effective psoriasis treatments in Orlando.
Psoriasis is an immune system condition that causes a scaling rash. There are many different triggers that can cause psoriasis, including infections, stress, extreme cold, injury to the skin, alcohol consumption, and smoking. Psoriasis is a chronic condition that experiences cycles of relief and flare-ups, which can last for a few weeks or several months before going into remission. There are 6 types of psoriasis, including plaque psoriasis, psoriatic arthritis, guttate psoriasis, erythrodermic psoriasis, pustular psoriasis, and nail psoriasis.
PLAQUE PSORIASIS
Plaque psoriasis is a chronic autoimmune condition that causes patches of thick, red, scaly skin to develop. The most common form of psoriasis, plaque psoriasis results from a buildup of skin cells that result in a scaly texture on the surface of the skin. Plaque psoriasis most commonly affects the elbows, knees, and scalp but can develop on other parts of the body as well. As patches heal, some patients may notice new patches developing in a different area of the body.
PSORIATIC ARTHRITIS
Psoriatic arthritis is a condition that occurs when a patient suffers from both psoriasis and arthritis. In the majority of cases, patients may initially only suffer from psoriasis before developing psoriatic arthritis. This condition can cause joint pain and stiffness, swelling of the fingers and toes, and discoloration of the joints. Many patients also experience fingernail or toenail changes due to psoriatic arthritis. In some cases, psoriatic arthritis may only affect the joints on one side of the body.
GUTTATE PSORIASIS
Guttate psoriasis is commonly found in children and young adults and causes small red or pink spots to develop on the skin. Guttate psoriasis commonly affects the thighs, upper arms, torso, and scalp. Unlike plaque psoriasis, the spots that develop due to guttate psoriasis are not thick but rather small and tear-shaped. Guttate psoriasis can be triggered by stress, burns, cuts, or upper respiratory infections. In some cases, guttate psoriasis may develop alongside another form of psoriasis.
ERYTHRODERMIC PSORIASIS
Erythrodermic psoriasis is one of the least common forms of psoriasis. Unfortunately, erythrodermic psoriasis is also one of the most serious and severe forms of psoriasis. Erythrodermic psoriasis is known to cause a widespread rash across the body that resembles a burn. This rash causes severe itching, burning, and pealing. Changes in body temperature and a faster heart rate are also possible with erythrodermic psoriasis. Common triggers for erythrodermic psoriasis include severe sunburn, infection, adverse reaction to medication, or suddenly stopping an existing psoriasis treatment.
PUSTULAR PSORIASIS
Pustular psoriasis is a less common form of psoriasis that is mainly found in adults. Pustular psoriasis causes pustules or pus-containing bumps to develop on the hands or feet. If these pustules develop over all of your body, this condition is known as generalized pustular psoriasis, which can be very severe. In severe cases of pustular psoriasis, symptoms can include fever, nausea, muscle weakness, and a faster heart rate.
NAIL PSORIASIS
Nail psoriasis is especially common in patients suffering from psoriatic arthritis. Nail psoriasis results in tender, painful nails, yellow or brown nails, chalk-like material under the nails, nail separation from the nailbed, and small depressions on the surface of the nails. In some cases of nail psoriasis, patients may experience nail thickening as a result of a fungal infection. In severe cases, it is possible for the nail to detach from the nail bed and fall off.
PSORIASIS TREATMENT PROCEDURE
Psoriasis treatments vary depending on the specific type of psoriasis you have, the severity of your symptoms, and how your body reacts to various psoriasis treatments. In the majority of cases, psoriasis can be properly diagnosed after a visual examination of the affected areas. If a visual examination does not provide a clear diagnosis, a biopsy may be performed to accurately diagnose your symptoms. Once our dermatologist and dermatology team has properly diagnosed your psoriasis treatments, they will discuss some of the most common psoriasis treatments currently available.
For mild or moderate cases of psoriasis, topical corticosteroids, topical retinoids, or salicylic acid may be effective treatments. In more severe cases of psoriasis, oral medications may need to be used to reduce psoriasis symptoms. Our dermatologist and dermatology team will help you determine which psoriasis treatment is right for your particular case.
HOW DO I GET STARTED WITH A PSORIASIS TREATMENT IN ORLANDO?
Dr. Roger Bassin, his doctors, and staff at Bassin Center For Plastic Surgery would be happy to help you set up a private consultation to discuss a psoriasis treatment. You can give us a call at 877.333.3223 or schedule an appointment online for a consultation at one of our Florida locations: Melbourne, Orlando, Tampa, The Villages®.
LazerLift® - Welcome Home Host Barbara Beck
LazerLift® on The Doctors
A new revolution in Liposuction - Aqualipo®
BASSIN CENTER FOR PLASTIC SURGERY
*Disclaimer: The information contained on this website is intended to be purely educational in nature and does not create a physician-patient relationship with the Bassin Center for Plastic Surgery, Dr. Roger Bassin, or any agent, servant or employee thereof. By no means should the information contained in this website be considered as a substitute for consultation with a qualified physician and it does not constitute a second opinion. This website and its contents do not represent or claim to provide the information needed for a patient to give his or her informed consent to any surgical procedure or are a reflection of individual patient results, as they may vary patient to patient. Individual results will vary and no guaranteed result is stated or implied by any photo use or any statement, testimonial, or video on this website. The results depicted in "before" and "after" pictures and stated by any "patient testimonial" illustrate results you may or may not achieve if you choose to have a cosmetic surgery procedure. Individual results may vary by patient. Please see our Notice of Privacy Practices.