Male Breast Reduction Florida, Gynecomastia Surgery Orlando, Male Breast Reduction Surgery Florida, Gynecomastia Orlando, Gynecomastia Surgery Florida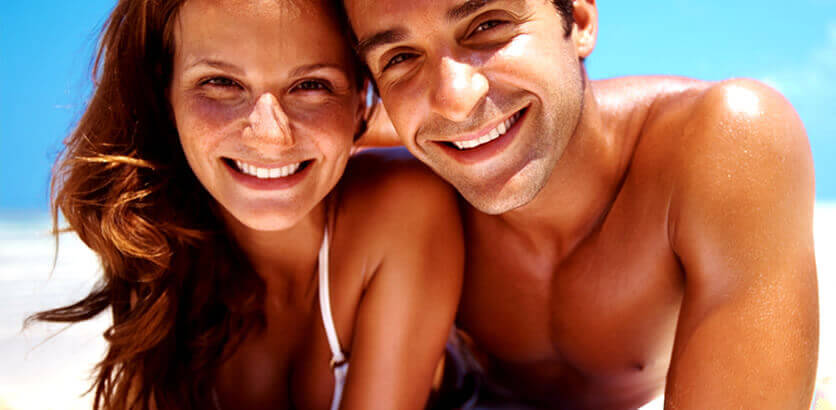 Gynecomastia
Gynecomastia
Gynecomastia
Gynecomastia Description
Enlarged breast tissue for men can be a source of embarrassment and hinder social activities such as swimming or exercising. This condition, known as Gynecomastia, can possibly develop due to a variety of risk factors, including weight gain, alcohol, drugs, steroid abuse, specific prescription medications, or medical reasons such as kidney problems or thyroid disease. Before patients decide to engage in a male breast reduction in Florida, patients should seek to determine the cause of their Gynecomastia. If a cause can't be determined or if treatment of the cause does not produce the desired physical effect, then male breast reduction may be right for you. At Bassin Center For Plastic Surgery, we offer male breast reduction in Florida to remove the excess skin and fat associated with Gynecomastia. Depending on the severity of your individual Gynecomastia in Florida, your breast surgeon may employ Aqualipo®, as well as a combination of Aqualipo® and surgical removal of excess tissue, in order to provide patients with the most satisfying results using the least invasive technique possible. Aqualipo® is a revolutionary, gentle liposuction technique which uses water instead of lasers to break fat away from connective tissue and remove it from the body. The removal of fat tissue in severe cases of Gynecomastia may result in sagging skin which can be removed and tightened during male breast reduction in Florida.
Gynecomastia Procedure
Different techniques are performed to reduce the excess breast tissue depending on the individual patient's anatomy and severity of the Gynecomastia. More severe cases may involve a combination of Aqualipo® and traditional male breast reduction. During traditional male breast reduction in Florida, your plastic surgeon will make an incision along the natural pictorial crease in order to surgically remove excess fat and skin. The incision will produce a permanent scar, but our doctors strive to ensure the scar is an inconspicuous as possible. This procedure does require anesthesia, but patients typically return home the same day. Mild to moderate swelling should dissipate within two to three weeks. Patients who are eligible to receive Aqualipo® for their male breast reduction in Florida will only be required to have a local anesthetic. Aqualipo® is a non-invasive procedure which does not require any downtime following the procedure. Compared to traditional male breast reduction in Florida, Aqualipo® is safer, easier, and faster. A small incision is made for the Aqualipo® cannula to gain access to the fat layer. Using a high focused water jet and gentle suctioning, Aqualipo® removes the fat from the breast without a strenuous procedure and without producing any scarring. Aqualipo® alone will produce sagging, excess skin, however, in patients with severe Gynecomastia. Our Orlando breast surgeons will discuss which male breast reduction technique will produce the best results for you during your personal consultation.
How do I get started with Gynecomastia?
Dr. Roger Bassin, his doctors, and staff at Bassin Center For Plastic Surgery would be happy to help you set up a private consultation to discuss gynecomastia. You can give us a call at 877.333.3223 or schedule an appointment online for a consultation at one of our Florida locations: Melbourne, Orlando, Tampa, The Villages®.
LazerLift® - Welcome Home Host Barbara Beck
LazerLift® on The Doctors
A new revolution in Liposuction - Aqualipo®
BASSIN CENTER FOR PLASTIC SURGERY
*Disclaimer: The information contained on this website is intended to be purely educational in nature and does not create a physician-patient relationship with the Bassin Center for Plastic Surgery, Dr. Roger Bassin, or any agent, servant or employee thereof. By no means should the information contained in this website be considered as a substitute for consultation with a qualified physician and it does not constitute a second opinion. This website and its contents do not represent or claim to provide the information needed for a patient to give his or her informed consent to any surgical procedure or are a reflection of individual patient results, as they may vary patient to patient. Individual results will vary and no guaranteed result is stated or implied by any photo use or any statement, testimonial, or video on this website. The results depicted in "before" and "after" pictures and stated by any "patient testimonial" illustrate results you may or may not achieve if you choose to have a cosmetic surgery procedure. Individual results may vary by patient. Please see our Notice of Privacy Practices.