Thigh lift Orlando, Lift Thigh Florida, Thigh Lift Surgery Orlando, Thigh Liposuction Florida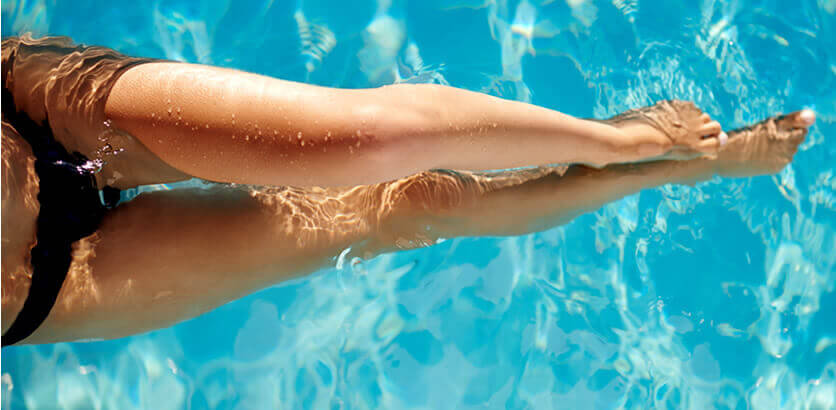 Thigh Lift
Thigh Lift
Thigh Lift
Thigh Lift Description
Regular exercise and a balanced diet are wonderful means to remain healthy and fit, but many times specific problem areas defy all your hard work and dedicated lifestyle. Inner thighs can be a stubborn area to sculpt. Ideal candidates for thigh lift in Florida have excess skin and fat they can't seem to shed, but otherwise lead a healthy lifestyle. Excess skin and fat on the upper thighs can cause discomfort and even pain during simple daily activities and exercise. Rashes may occur from the friction of excess skin. Whether the excess skin and fat on your thighs is causing physical discomfort, functional problems, or is aesthetically displeasing, Bassin Center For Plastic Surgery offers thigh lift in Florida to remove excess fat and skin in order to relieve patients of the pain, frustration, irritation, and embarrassment their thighs cause them. Thigh lift in Florida may balance the proportion of your thighs to your other body parts and slim the thighs to match the trim fitness of your upper body. Although thigh lift in Florida provides improvement toward the sleek thighs you've dreamed of, patients should keep in mind that thigh lift provides improvement to your original thighs, not perfection. Also, the incision made during thigh lift in Florida leaves a permanent scar. Incision placement can be discussed, but generally, scars are regulated to the groin area, unnoticeable to the public eye. Realistic expectations for your results are imperative to patient satisfaction.
Thigh Lift Procedure
Our Orlando plastic surgeons will discuss what to expect during and after thigh lift in Florida with patients during their personal consultation. Options such as incision lengths and placement will also be discussed and may vary from patient to patient depending on your individual preference, the clothes you wear, and your desired results. Your plastic surgeon will also discuss the level of improvement patient should expect from their procedure dependent upon the severity of sagging in the thighs. Incisions for the thigh lift in Florida are typically placed from the anterior section of the groin to the buttocks crease on both legs. Excess fat and skin will be removed during this procedure. Some level of risk, such as infection, is involved during every surgery, but our doctors will take the upmost care to perform the best possible surgery with every patient.
Depending on the severity of your sagging skin and excess fat, Aqualipo® may also be performed in conjunction with thigh lift in Florida to provide patients with a less invasive variation on the thigh lift procedure. Aqualipo® is a revolutionary liposuction procedure which uses water instead of lasers to suction fat from body parts such as the inner thighs. The level of risk, length of the procedure, and recovery is all reduced during Aqualipo® compared to other traditional liposuction procedures. Only local anesthetic is required during Aqualipo®, unless Aqualipo® is used in combination with traditional thigh lift techniques. The addition of Aqualipo®, however, will provide the same reduced risk and recovery benefits. The fat removed from the thighs during Aqualipo® may be reinserted into the body to contour other features, such as to plump breasts, the buttocks, hands, or smooth away facial folds and wrinkles. This fat transfer procedure, known as NaturalFill®, is also non-invasive, only requires local anesthesia, and involves no downtime or scarring, just like Aqualipo®. Our Orlando doctors will discuss your available thigh lift options during your personal consultation.
Thigh Lift Before & After
* PATIENTS INDIVIDUAL RESULTS MAY VARY.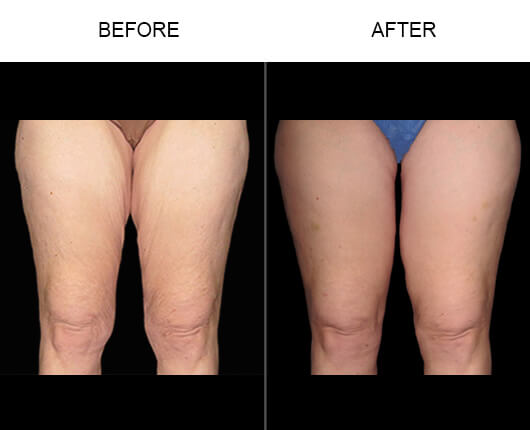 How do I get started with Thigh Lift?
Dr. Roger Bassin, his doctors, and staff at Bassin Center For Plastic Surgery would be happy to help you set up a private consultation to discuss thigh lift. You can give us a call at 877.333.3223 or schedule an appointment online for a consultation at one of our Florida locations: Melbourne, Orlando, Tampa, The Villages®.
LazerLift® - Welcome Home Host Barbara Beck
LazerLift® on The Doctors
A new revolution in Liposuction - Aqualipo®
BASSIN CENTER FOR PLASTIC SURGERY
*Disclaimer: The information contained on this website is intended to be purely educational in nature and does not create a physician-patient relationship with the Bassin Center for Plastic Surgery, Dr. Roger Bassin, or any agent, servant or employee thereof. By no means should the information contained in this website be considered as a substitute for consultation with a qualified physician and it does not constitute a second opinion. This website and its contents do not represent or claim to provide the information needed for a patient to give his or her informed consent to any surgical procedure or are a reflection of individual patient results, as they may vary patient to patient. Individual results will vary and no guaranteed result is stated or implied by any photo use or any statement, testimonial, or video on this website. The results depicted in "before" and "after" pictures and stated by any "patient testimonial" illustrate results you may or may not achieve if you choose to have a cosmetic surgery procedure. Individual results may vary by patient. Please see our Notice of Privacy Practices.