Fraxel Laser Florida, Laser Skin Resurfacing Orlando, Fraxel Laser Treatments, Florida Fraxel Laser Orlando, Laser Skin Rejuvenation Florida, Laser Scar Treatment Orlando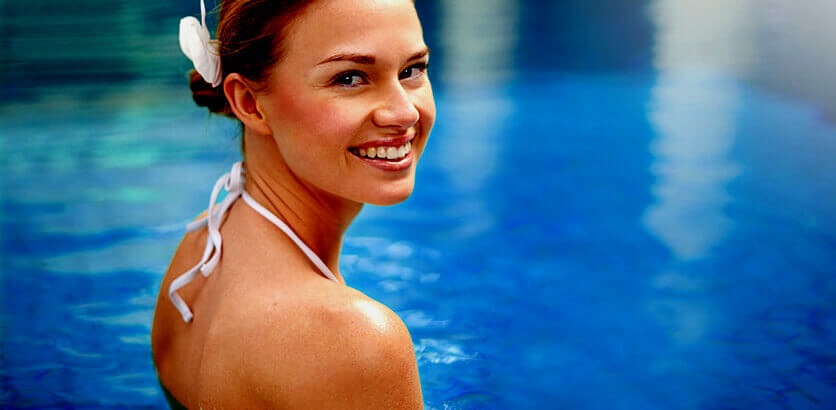 FRAXEL LASER TREATMENTS
Fraxel Laser Treatments
FRAXEL
FRAXEL LASER TREATMENTS
We are born with smooth, baby like skin.  As we go through life, our skin is subject to many experiences that make it less than perfect.

Time, heredity and gravity work against us.  Sun exposure, acne and smoking also take their toll, adversely affecting the health of our skin and our appearance as well.  We notice the development of time lines, wrinkles, brown spots, scars and sagging of the skin.  The skin lacks luster and the complexion may become sallow.

Until recently, our ability to reverse these signs of aging and sun damage with one laser was limited to an older technology (CO2 and Erbium Laser) that had a definite complication rate, required anesthesia, and significant down-time.

After years of research by a team of world renowned experts in the field, the Fraxel Laser was recently introduced.  This revolutionary technology can take years off your appearance.  After a series of treatments the skin becomes softer, smoother and fresher.  The fine lines around the eyes will noticeably fade.  So will the brown spots caused by aging and sun exposure.  All with minimal or no down-time!

The Fraxel has moved to the forefront, and has recently been approved by the FDA, as the first choice of a technology to treat acne scars and melasma, two very troubling conditions.  The Fraxel Laser has also been FDA approved for skin resurfacing, and we are happy to say that the Fraxel is the first laser that can resurface other areas of the body such as the neck, chest, back, arms, and hands.
How does Fraxel work?
The Fraxel is an FDA cleared laser which produces thousands of tiny columns of microscopic treatment zones in your skin, leaving the surrounding skin unaffected. This "fractional" treatment approach allows the skin to heal much faster than if all the skin was treated at once. Following each treatment, the body's natural healing process creates new healthy tissue to replace skin imperfections.
The laser refines the skin in a precisely controlled fashion. A treatment course consists of 3-5 procedures, spaced at least one week apart. The Fraxel Laser produces a gentle remodeling of collagen under your skin's surface. Improvements in your appearance will continue for up to six months, or more.
What is the treatment like?
We begin by imaging your skin with the Visia Complexion Analysis System, a computerized digital imaging system that will not only establish your baseline image, but it has the capability of seeing under the surface of the skin to look for changes that are not yet apparent to the naked eye. With this information and after a careful examination, we develop a customized treatment program for the Fraxel Laser.
The face is then cleansed and a topical anesthetic is applied for 45-60 minutes. We then apply a blue water soluble tint which helps the laser target imperfections and contours of your skin. The hand piece of the laser is guided across the skin's surface in a precise and predetermined fashion, based on the specific goals of the treatment. There may be some slight discomfort at times, which patients describe as prickling sensation but the treatment should be well tolerated. This portion of the procedure takes approximately 30 minutes. The skin is cleansed before you leave, a cool mask is applied and a sunscreen/moisturizer is applied.
What will I feel and look like following the treatment?
You may experience a slight sunburn sensation following the treatment which can last for a few hours.  The skin may have a pinkish tone for several days and mild swelling that may last a day or two.  These are completely normal signs and reflect the healing process that is underway.  There is no oozing, crusting or bleeding.  Some flaking may occur but extensive peeling is not expected.  Flaking represents an exfoliation of damaged tissue.  Moisturizers are helpful at this stage and the use of sunscreen (30-60 sun block) is very important.
Will I have to limit my activities following the treatment?
You can resume normal activities right away.  Makeup can be applied whenever desired.  Sun protection is very important to use at all times, whether it is sunny or cloudy outside.  We recommend a 30-60 SPF sun block.
How many treatments are recommended?
The number of treatments required depends on several factors, including the extent of wrinkles, scarring and sun damage that you have. This will be best determined at time of consultation. The range of treatments that is typical is 3-5 usually spaced 1-2 weeks apart.
Are there any complications?
Due to the controlled and predictable nature of this laser, side effects are very uncommon. As with any laser there are the risks of temporary or permanent discoloration, scarring, bruising, etc., but with the Fraxel laser, these are very remote. The laser can be used in all skin types, but it is used with more caution in patients with the darkest skin types.
Are there things I need to do in preparation for the Fraxel treatment?
It is recommended to be tan free for this procedure and to refrain from using topical retinoids like RetinA or Differin for 2-4 weeks prior to the first treatment.  In patients who get cold sores, we usually start an antiviral agent like Valtrex or Famvir.
What treatments can be done in conjunction with Fraxel?
A few of the more common procedures to be performed in combination with Fraxel include Thermage, Photofacials, Botox Cosmetic ™, and Restylane.
Prices start at $500, dependent upon areas treated.
FRAXEL LASER TREATMENTS Before & After
* PATIENTS INDIVIDUAL RESULTS MAY VARY.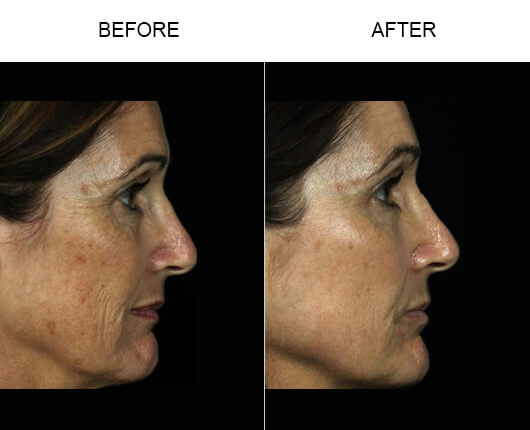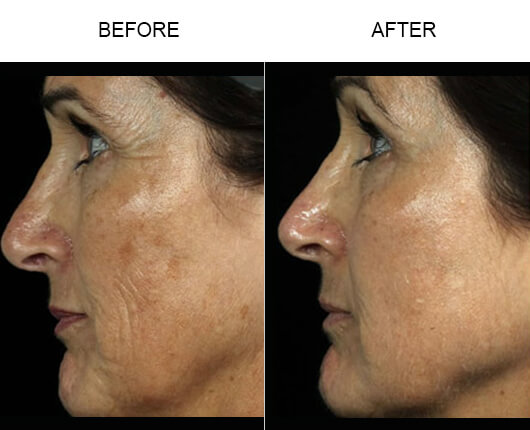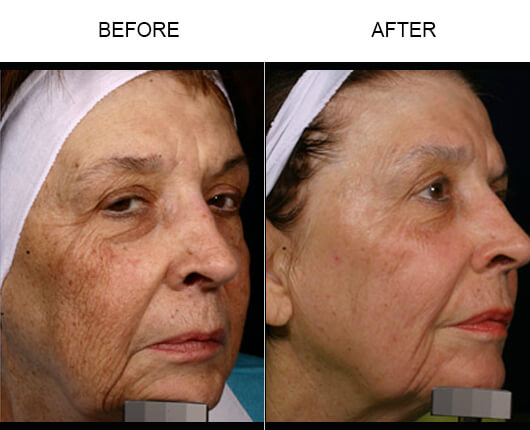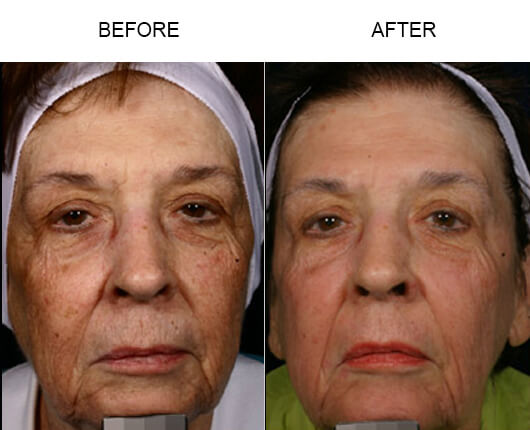 How do I get started with FRAXEL LASER TREATMENTS?
Dr. Roger Bassin, his doctors, and staff at Bassin Center For Plastic Surgery would be happy to help you set up a private consultation to discuss Fraxel Laser Treatments. You can give us a call at 877.333.3223 or schedule an appointment online for a consultation at one of our Florida locations: Melbourne, Orlando, Tampa, The Villages®.
Fraxel Laser - Reverse Sun Damage
Fraxel Laser Skin Rejuvenation
New Skin with the Fraxel Laser
Fraxel Laser Skin Rejuvenation
Fraxel Laser Treatments in Florida
Fraxel Laser Skin Resurfacing
Fraxel Laser Skin Resurfacing Florida
BASSIN CENTER FOR PLASTIC SURGERY
*Disclaimer: The information contained on this website is intended to be purely educational in nature and does not create a physician-patient relationship with the Bassin Center for Plastic Surgery, Dr. Roger Bassin, or any agent, servant or employee thereof. By no means should the information contained in this website be considered as a substitute for consultation with a qualified physician and it does not constitute a second opinion. This website and its contents do not represent or claim to provide the information needed for a patient to give his or her informed consent to any surgical procedure or are a reflection of individual patient results, as they may vary patient to patient. Individual results will vary and no guaranteed result is stated or implied by any photo use or any statement, testimonial, or video on this website. The results depicted in "before" and "after" pictures and stated by any "patient testimonial" illustrate results you may or may not achieve if you choose to have a cosmetic surgery procedure. Individual results may vary by patient. Please see our Notice of Privacy Practices.