Spider Vein Treatment Florida, Sclerotherapy Orlando, Spider Vein Removal Florida, Leg Vein Treatment Melbourne Florida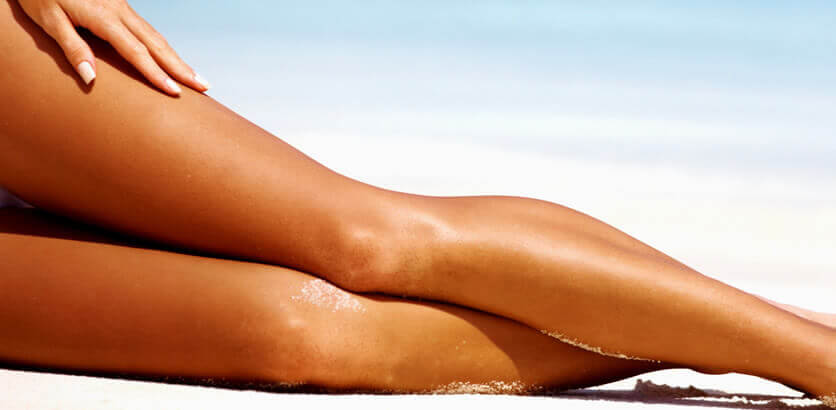 Sclerotherapy
Sclerotherapy
Sclerotherapy
Sclerotherapy Description
Sclerotherapy is a simple and safe procedure that is virtually painless. It has been used in Europe for more than 60 years. Introduced into the United States approximately 30 years ago, it has now become a very popular and effective cosmetic procedure for the treatment of telangiectatic leg veins. Telangiectatic leg veins are small yet unsightly clusters of red, blue, or purple veins that commonly occur on the thighs, calves, and ankles. They occur in up to eighty million adults in the U.S. and the incidence increases with age. Other common predisposing factors include strong family history, hormonal factors including pregnancy, and prolonged standing or sitting.
Sclerotherapy Procedure
Sclerotherapy involves an injection of a sterile "sclerosing" solution mixed with a numbing solution that alters the walls of the veins, causing them to collapse and dissolve. The solution is injected with a tiny needle that is often described as feeling like a mosquito bite. After the treatment you will be asked to wear compression stockings for two weeks to ensure the best possible results.
There can be some temporary bruising, discoloration, swelling, or tenderness after treatment, which typically resolves within two weeks. There are steps that you can take to prevent or reduce many of these effects, which will be reviewed at time of consultation. It can take three to six weeks to see the full benefit of one treatment session. Often two or more treatments are necessary, about four weeks apart.
If you have diabetes, autoimmune disorders such as scleroderma, rheumatoid arthritis, severe circulatory problems, or if you are pregnant or lactating, you are not a good candidate. In addition, if you are on anticoagulant therapy or use corticosteroids for the control of a chronic medical condition, you are not an ideal candidate.
How do I get started with Sclerotherapy?
Dr. Roger Bassin, his doctors, and staff at Bassin Center For Plastic Surgery would be happy to help you set up a private consultation to discuss Sclerotherapy. You can give us a call at 877.333.3223 or schedule an appointment online for a consultation at one of our Florida locations: Melbourne, Orlando, Tampa, The Villages®.
LazerLift® - Welcome Home Host Barbara Beck
LazerLift® on The Doctors
A new revolution in Liposuction - Aqualipo®
BASSIN CENTER FOR PLASTIC SURGERY
*Disclaimer: The information contained on this website is intended to be purely educational in nature and does not create a physician-patient relationship with the Bassin Center for Plastic Surgery, Dr. Roger Bassin, or any agent, servant or employee thereof. By no means should the information contained in this website be considered as a substitute for consultation with a qualified physician and it does not constitute a second opinion. This website and its contents do not represent or claim to provide the information needed for a patient to give his or her informed consent to any surgical procedure or are a reflection of individual patient results, as they may vary patient to patient. Individual results will vary and no guaranteed result is stated or implied by any photo use or any statement, testimonial, or video on this website. The results depicted in "before" and "after" pictures and stated by any "patient testimonial" illustrate results you may or may not achieve if you choose to have a cosmetic surgery procedure. Individual results may vary by patient. Please see our Notice of Privacy Practices.