Laser Hair Removal Orlando, Hair Removal Florida, Laser Hair Treatment Orlando, Laser Hair Removal Florida, Hair Removal Orlando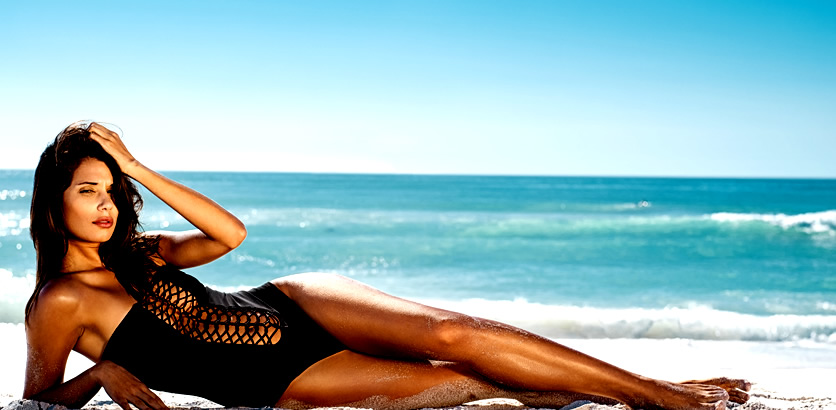 LASER HAIR REMOVAL
Laser Hair Removal
Laser Hair Removal
LASER HAIR REMOVAL DESCRIPTION
If you want silky smooth skin and to never shave again, then laser hair removal may be right for you! Laser hair removal can remove unsightly facial hair and body hair non-surgically. Unwanted hair is often a nuisance and can be difficult to properly treat. Repeated shavings and waxings are not only time consuming, but can also be difficult for some areas of the body. Laser hair removal is designed to achieve long-lasting results. The team at Bassin Center For Plastic Surgery utilizes the Candela® GentleMax Pro laser to treat a variety of areas, including the underarms, legs, bikini area, upper and lower back, face, chin, neck, and upper lip.
Candela® GentleMax Pro laser hair removal can treat all skin types and hair colors. State-of-the-art laser technology allows for faster, more efficient treatments than traditional electrolysis procedures. Laser hair removal patients can achieve smoother, clearer-looking skin with minimal downtime. Unlike temporary treatments like shaving or waxing, laser hair removal is designed to achieve long-lasting results by inhibiting the growth of hair follicles over a series of sessions. Instead of simply trimming hair, the Candela® GentleMax Pro laser can treat unwanted hair at its source. Laser hair treatment can also remove hair follicles that contribute to razor bumps and ingrown hairs.

LASER HAIR REMOVAL PROCEDURE
During hair removal treatment, the Candela® GentleMax Pro laser is placed above the target area(s) to deliver a brief pulse of light, which is absorbed by the hair follicle. The heat from the laser travels down the shaft of the hair follicle and disrupts the follicle, preventing further hair growth. The Candela® GentleMax Pro laser is equipped with a cooling device to reduce any discomfort during your laser hair removal procedure. Laser hair removal can precisely target unwanted hair follicles without affecting surrounding tissues. Patients experience virtually no downtime following laser hair removal and can resume their daily activities immediately. A cycle of 5-7 treatments is typically recommended to achieve optimal laser hair removal results.
Targets unwanted facial hair and body hair
Can treat multiple areas for smoother-looking skin
Prevents the future growth of hair follicles
Can alleviate razor bumps and ingrown hairs
Virtually no recovery time following laser hair removal
Can achieve long-lasting results
HOW DO I GET STARTED WITH LASER HAIR REMOVAL?
Dr. Roger Bassin, his doctors, and staff at Bassin Center For Plastic Surgery would be happy to help you set up a private consultation to discuss laser hair removal. You can give us a call at 877.333.3223 or schedule an appointment online for a consultation at one of our Florida locations: Melbourne, Orlando, Tampa, The Villages®.
LazerLift® - Welcome Home Host Barbara Beck
LazerLift® on The Doctors
A new revolution in Liposuction - Aqualipo®
BASSIN CENTER FOR PLASTIC SURGERY
*Disclaimer: The information contained on this website is intended to be purely educational in nature and does not create a physician-patient relationship with the Bassin Center for Plastic Surgery, Dr. Roger Bassin, or any agent, servant or employee thereof. By no means should the information contained in this website be considered as a substitute for consultation with a qualified physician and it does not constitute a second opinion. This website and its contents do not represent or claim to provide the information needed for a patient to give his or her informed consent to any surgical procedure or are a reflection of individual patient results, as they may vary patient to patient. Individual results will vary and no guaranteed result is stated or implied by any photo use or any statement, testimonial, or video on this website. The results depicted in "before" and "after" pictures and stated by any "patient testimonial" illustrate results you may or may not achieve if you choose to have a cosmetic surgery procedure. Individual results may vary by patient. Please see our Notice of Privacy Practices.