Breast Reduction Florida, Breast Reduction Surgery Orlando, Liposuction Breast Reduction Florida, Florida Breast Reduction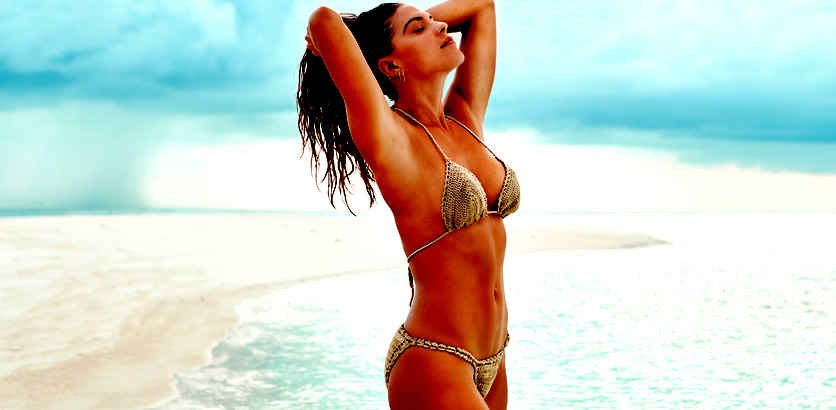 Breast Reduction
Breast Reduction
Breast Reduction
Breast Reduction Description
Although many women seek to enhance their contours and curves, some women with overly large breasts suffer physical discomfort and pain because of the weight and strain of large, heavy breasts. Our breast surgeons at Bassin Center For Plastic Surgery offers breast reduction in Florida in the attempt to relieve patients from their back, neck, and shoulder pain, soreness from bra strap grooving, and skin rashes under the breast where moisture collects and irritates the skin. Although breast reduction in Florida can achieve lighter and smaller breasts, patients should be aware that breast reduction does leave a permanent, noticeable scar. As an alternative option to traditional breast reduction in Florida, some qualified patients choose the revolutionary new liposuction technique, Aqualipo®, to reduce breast size using a new, less invasive technique. Aqualipo® does not leave a permanent, noticeable scar nor does it require any anesthesia or downtime. Although Aqualipo® cannot offer the same drastic results that breast reduction in Florida can, it does reduce breast size to some degree while offering the benefits of lower medical risk, less swelling and bruising, and virtually no patient downtime. Our Orlando plastic surgeons will discuss the different options available for your individual breast reduction procedure, to help decide if the traditional breast reduction or Aqualipo® can benefit you.
Breast Reduction Procedure
During a traditional breast reduction procedure, three incisions will be made: one around the areola, one down from the areola to the chest wall, and one along the breast where it meets the chest. Some women may be eligible for a short-scar breast reduction which will reduce the incisions needed to produce the desired results, therefore resulting in less scarring. Other women may also be eligible for Aqualipo®, which eliminates all scarring while producing some reduction in breast size. Your breast surgeon will remove excess skin, fat, and tissue and elevate the nipple to a more natural position during traditional breast reduction. General anesthesia will be used, and most patients can return home the same day or the day after surgery. Patients may lose sensation in their nipples from six months to one year following the surgery, which is normal. The breasts may not settle into their final shape until that time as well. Our Orlando breast surgeons will discuss after care following breast reduction, including wound care, wearing a post-operative bra support, and pain maintenance.
During Aqualipo®, the breast reduction will not result in any scars and only a local anesthetic will be used. Your plastic surgeon will extract fat from the breast by making small incisions in order for the Aqualipo® cannula to access the fat layer. Aqualipo® in Florida is a revolutionary gentle form of liposuction which uses water to break fat from connective tissue. The procedure itself takes approximately fifteen to twenty minutes, and patients will be able to return to work and normal daily activities directly after the procedure. Results from Aqualipo® can be seen almost immediately following the procedure.
How do I get started with Breast Reduction?
Dr. Roger Bassin, his doctors, and staff at Bassin Center For Plastic Surgery would be happy to help you set up a private consultation to discuss breast reduction. You can give us a call at 877.333.3223 or schedule an appointment online for a consultation at one of our Florida locations: Melbourne, Orlando, Tampa, The Villages®.
LazerLift® - Welcome Home Host Barbara Beck
LazerLift® on The Doctors
A new revolution in Liposuction - Aqualipo®
BASSIN CENTER FOR PLASTIC SURGERY
*Disclaimer: The information contained on this website is intended to be purely educational in nature and does not create a physician-patient relationship with the Bassin Center for Plastic Surgery, Dr. Roger Bassin, or any agent, servant or employee thereof. By no means should the information contained in this website be considered as a substitute for consultation with a qualified physician and it does not constitute a second opinion. This website and its contents do not represent or claim to provide the information needed for a patient to give his or her informed consent to any surgical procedure or are a reflection of individual patient results, as they may vary patient to patient. Individual results will vary and no guaranteed result is stated or implied by any photo use or any statement, testimonial, or video on this website. The results depicted in "before" and "after" pictures and stated by any "patient testimonial" illustrate results you may or may not achieve if you choose to have a cosmetic surgery procedure. Individual results may vary by patient. Please see our Notice of Privacy Practices.