Laser Vein Removal Orlando, Vein Treatment Florida, Leg Vein Removal Orlando, Facial Vein Treatment Florida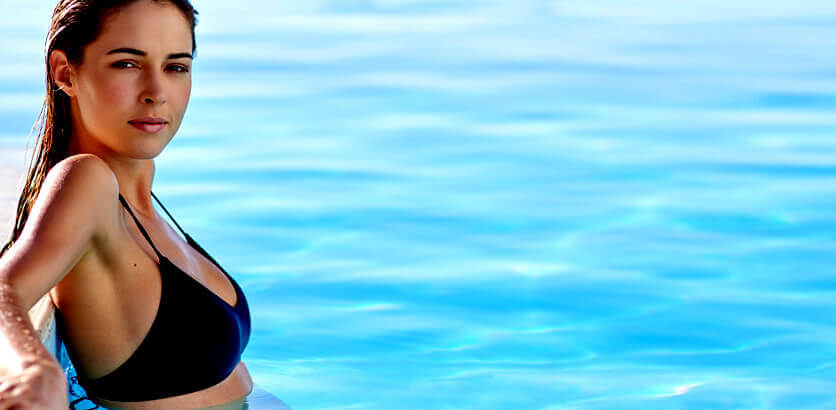 Laser Vein Treatment
Vein Treatment
Laser Vein Treatment
Laser Vein Treatment Description
Excel V laser vein treatment uses laser technology to treat rosacea, spider veins, and facial skin lesions. Smooth, glowing skin is a reflection of beauty and health, but when unsightly veins and skin conditions mar your complexion, it can hurt your overall appearance and self-esteem. Investing in costly cosmetic creams and makeup to cover up these skin conditions are available but can only temporarily mask the underlying condition. Medical procedures traditionally used to address these conditions are associated with adverse side effects. Unlike cosmetic creams and makeup, Excel V laser vein treatment is permanent, and unlike surgical techniques, Excel V results in zero downtime. If you're interested in the newest, innovative technology to eliminate the appearance of face and leg veins, Excel V laser vein treatment may be right for you!

Laser Vein Treatment Procedure
Excel V laser vein treatment targets broken or abnormal blood vessels in the skin. These broken blood vessels manifest in many common skin conditions, including rosacea, in which the facial blood vessels dilate excessively. This causes redness and flushing. By administering Excel V's unique high power green laser to these targeted areas, the abnormal blood vessels in the skin are heated and removed. Excel V's laser is highly adjustable to match your type of skin condition and its unique severity. Whether you're suffering from rosacea, telangiectasias, leg veins, port wine stains, or cherry angiomas, Excel V laser vein treatment can provide the necessary laser intensity to meet your needs and resolve your condition. Excel V can also be adjusted to all skin types, from fair to dark.
Unlike other vein treatments, injections and topical anesthesia are not required. Excel V is administered during a simple 15 to 30 minute office visit, and you can return home directly afterward without an extended downtime, stitches, or scarring. Several sessions may be necessary to achieve final results. The duration and amount of the sessions required varies on an individual basis depending on the type and severity of your condition. At the end of treatment, your natural skin tone and color are restored, free of veins and lesions.
Laser Vein Treatment Before & After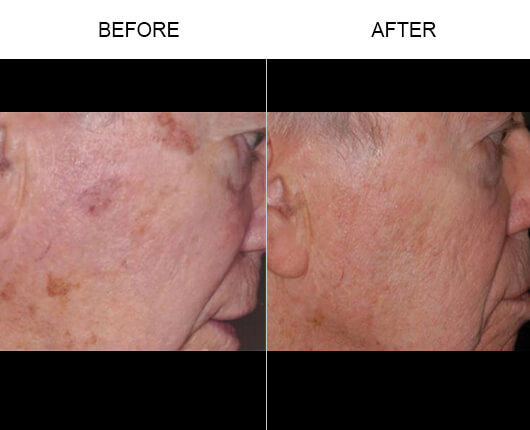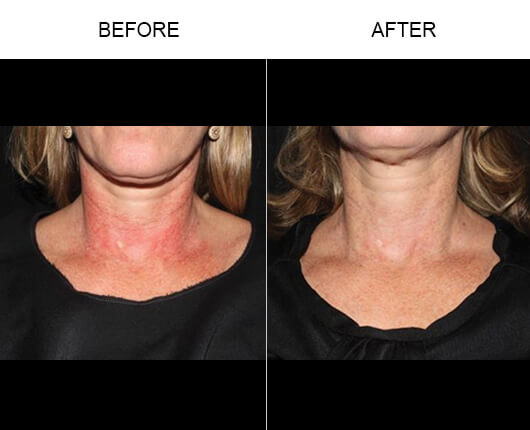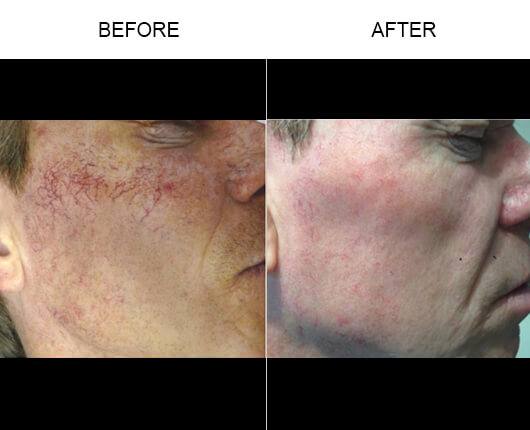 How do I get started with Laser Vein Treatment?
Dr. Roger Bassin, his doctors, and staff at Bassin Center For Plastic Surgery would be happy to help you set up a private consultation to discuss laser vein treatment. You can give us a call at 877.333.3223 or schedule an appointment online for a consultation at one of our Florida locations: Melbourne, Orlando, Metro West Orlando, Tampa, St Petersburg, The Villages®.
LazerLift® - Welcome Home Host Barbara Beck
LazerLift® on The Doctors
Aqualipo® and NaturalFill® on the Dr. OZ show
Aqualipo® and NaturalFill® on the Dr. OZ show
BASSIN CENTER FOR PLASTIC SURGERY
ORLANDO PLASTIC SURGERY
BASSIN PLASTIC SURGERY
422 SOUTH ALAFAYA TRAIL
SUITE 32
ORLANDO, FLORIDA 32828
407.851.3888
METRO WEST PLASTIC SURGERY
BASSIN PLASTIC SURGERY
1601 PARK CENTER DRIVE
SUITE 11
ORLANDO, FLORIDA 32835
877.333.3223
MELBOURNE PLASTIC SURGERY
BASSIN PLASTIC SURGERY
1705 BERGLUND LANE
SUITE 103
VIERA, FLORIDA 32940
321.255.0025
THE VILLAGES® PLASTIC SURGERY
BASSIN PLASTIC SURGERY
8575 NE 138TH LANE
SUITE 103
LADY LAKE, FLORIDA 32159
352.350.9006