Face Lift Florida, Florida Face Lift, Laser Skin Resurfacing Orlando, Plastic Surgery Orlando, Plastic Surgeon Florida, Roger Bassin MD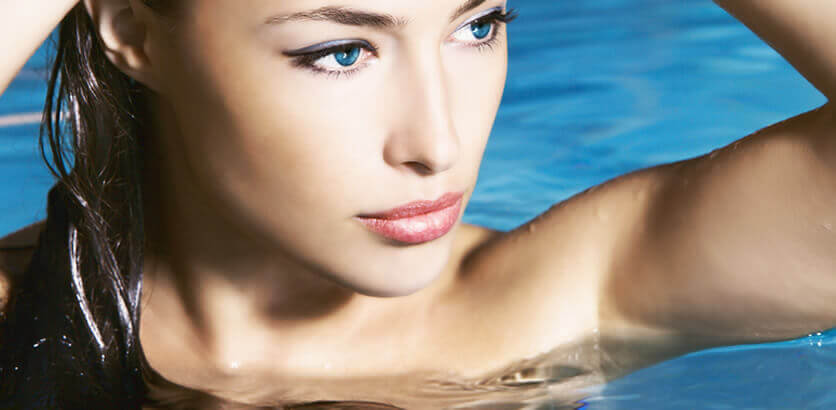 Facelift
Facelift
Facelift
Facelift Description
As the effects of gravity, age, and sun damage progress, drooping and laxity of the lower face and neck result. One of the most common areas of concern for patients seeking facial rejuvenation is the fullness and drooping of the jawline, giving the common appearance of "jowls." Patients are commonly distressed by the deep wrinkling that develops between the corner of the mouth and chin, often referred to as "marionette lines." These similar changes in the chin and neck produce a "turkey neck" appearance. Our plastic surgeons at Bassin Center For Plastic Surgery offer a variety of different facelift procedures in Florida for patients who are beginning to display the tired sag of the passing years, so their appearance can once again match their inner radiance.

Facelift Procedure
During traditional facelift surgery, an incision line is placed in the natural skin fold at the front and back edges of the ears. The front incision lines are the most inconspicuous, as Dr. Bassin traces the line just to the inside of what is commonly visible. The skin is then carefully raised, and the supporting structure of the face is tightened. The skin is then carefully repositioned. Facelift surgery is also commonly performed with a minimal amount of fat removal from under the chin, in order to optimally contour the neck and jaw line. The procedure can be performed at a hospital or outpatient surgical facility. In the past, patients undergoing a facelift were in surgery for up to 7 hours and hospital bound for up to a week. Today, the procedure can be performed in as little as 2 hours and patients are routinely discharged home after surgery! Dr. Bassin will most commonly see his facelift patients the day after surgery, at which time the bandage is removed. Patients should expect to be minimally bruised or swollen for 4 to 6 days. This procedure can be combined with any other type of facial rejuvenation, as well as laser skin resurfacing.
Laser Facelift Procedure
The laser facelift differs from traditional facelift procedures because it uses the Smartlipo™ laser and liposuction technology to remove fat from unwanted areas, such as under the chin and neck, in addition to the tightening and tissue repositioning that the traditional facelift offers. The laser technology of Smartlipo™ stimulates collagen production in the skin, so areas where fat is removed will also receive the added benefit of becoming firmer and more youthful-looking from the laser. The use of Smartlipo™ during our facelift procedure benefits patients during aftercare recovery, as well as aesthetically. Drains are rarely used during recovery from your laser facelift in Florida due to Smartlipo™ technology. Bruising, swelling, and recovery time are all reduced compared to the traditional facelift, yet the laser facelift produces satisfying, noticeably rejuvenating results.
You laser facelift can be used alongside traditional facelift surgery to achieve optimal facial rejuvenation results! This combines the fundamental of a facelift with the revolutionary rejuvenating and fat removing technology of Smartlipo™. The traditional facelift involves an incision down the front of the ear, around the earlobe, and into the back of the hairline. Underlying tissues, such as fat that fills your cheeks which has slipped, creating a sallow look, are repositioned into their proper places. Sagging skin at the jowls are tightened, and excess skin is carefully removed. Smartlipo™ then sculpts areas that a traditional facelift has less of an effect on, such as the fat under the chin and neck. The combination of traditional facelift techniques and the revolutionary Smartlipo™ techniques result in a complete rejuvenation of every facial feature that has suffered the trials of the passing years. In addition to combining the Smartlipo™ technology and traditional facelift techniques, patients often combine the laser facelift in Florida with either one of our NaturalFill® procedures or laser skin resurfacing. Our Orlando plastic surgeons perform any combination of these procedures in an outpatient surgical center or hospital in Florida.
facelift Before & After
* PATIENTS INDIVIDUAL RESULTS MAY VARY.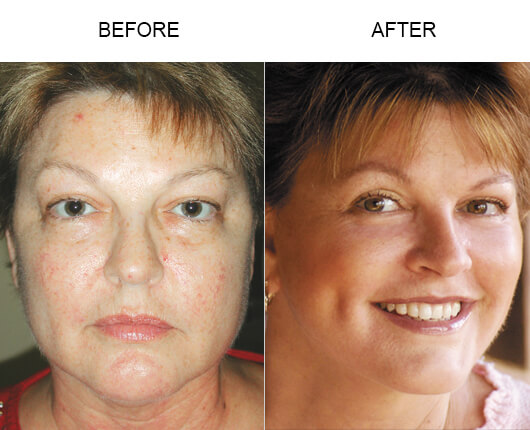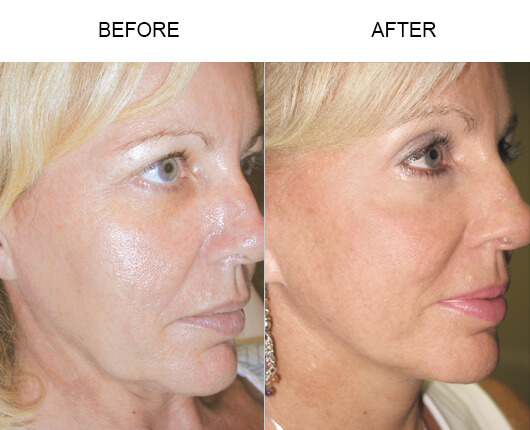 Mini facelift Before & After
* PATIENTS INDIVIDUAL RESULTS MAY VARY.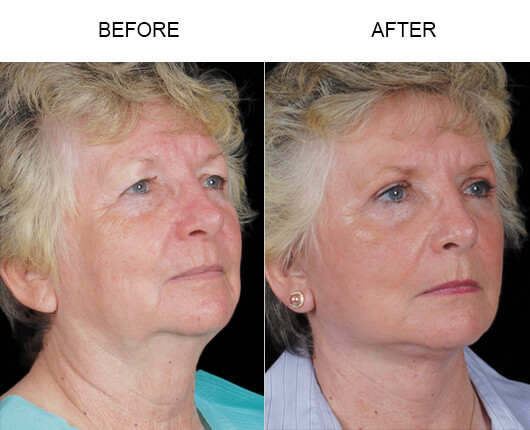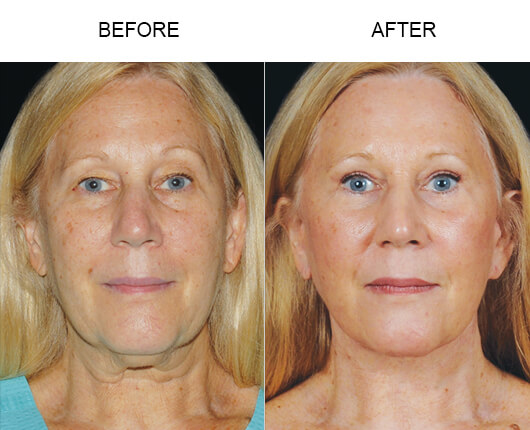 How do I get started with Facelift?
Dr. Roger Bassin, his doctors, and staff at Bassin Center For Plastic Surgery would be happy to help you set up a private consultation to discuss facelift. You can give us a call at 877.333.3223 or schedule an appointment online for a consultation at one of our Florida locations: Melbourne, Orlando, Tampa, The Villages®.
LazerLift® - Welcome Home Host Barbara Beck
LazerLift® on The Doctors
Leslye Gale - LazerLift® Testimonial
Laser Facelift Orlando, Florida
BASSIN CENTER FOR PLASTIC SURGERY
*Disclaimer: The information contained on this website is intended to be purely educational in nature and does not create a physician-patient relationship with the Bassin Center for Plastic Surgery, Dr. Roger Bassin, or any agent, servant or employee thereof. By no means should the information contained in this website be considered as a substitute for consultation with a qualified physician and it does not constitute a second opinion. This website and its contents do not represent or claim to provide the information needed for a patient to give his or her informed consent to any surgical procedure or are a reflection of individual patient results, as they may vary patient to patient. Individual results will vary and no guaranteed result is stated or implied by any photo use or any statement, testimonial, or video on this website. The results depicted in "before" and "after" pictures and stated by any "patient testimonial" illustrate results you may or may not achieve if you choose to have a cosmetic surgery procedure. Individual results may vary by patient. Please see our Notice of Privacy Practices.