Bassin Center For Plastic Surgery, Plastic Surgery Orlando, Plastic Surgery Team, Plastic Surgery Staff, Medical Team Orlando
Our Team
Our Medical Team
ALFREDO SY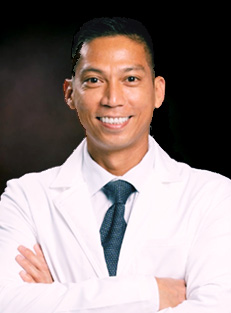 Alfredo "Al" Sy, a board-certified physician assistant practicing dermatology since 2011, specializes in the treatment of skin cancer along with other skin, hair and nail disorders.
Al completed the physician assistant program at Nova Southeastern University in Orlando, Florida. He is a member of the Florida Society of Dermatology Physician Assistants as well as the Society of Dermatology Physician Assistants.
A 12-year veteran of the Armed Forces, Al began his career in the United States Air Force working as an Air Force medic in family practice, internal medicine, pediatrics, gastroenterology, medical surgical unit and emergency medicine. He volunteered to serve in Iraq during Operation Iraqi Freedom/Operation Enduring Freedom. During his tenure in the military, he earned a Community College of the Air Force degree in Allied Health Services, a bachelor's degree in business with specialization in healthcare administration and a master's degree in human resources management
---
LazerLift® - Welcome Home Host Barbara Beck
LazerLift® on The Doctors
A new revolution in Liposuction - Aqualipo®
BASSIN CENTER FOR PLASTIC SURGERY
*Disclaimer: The information contained on this website is intended to be purely educational in nature and does not create a physician-patient relationship with the Bassin Center for Plastic Surgery, Dr. Roger Bassin, or any agent, servant or employee thereof. By no means should the information contained in this website be considered as a substitute for consultation with a qualified physician and it does not constitute a second opinion. This website and its contents do not represent or claim to provide the information needed for a patient to give his or her informed consent to any surgical procedure or are a reflection of individual patient results, as they may vary patient to patient. Individual results will vary and no guaranteed result is stated or implied by any photo use or any statement, testimonial, or video on this website. The results depicted in "before" and "after" pictures and stated by any "patient testimonial" illustrate results you may or may not achieve if you choose to have a cosmetic surgery procedure. Individual results may vary by patient. Please see our Notice of Privacy Practices.