Florida Facial Plastic Surgery, Facelift Surgery Orlando, Facial Plastic Surgery Florida, Facial Plastic Surgeon Orlando, Face Lift Orlando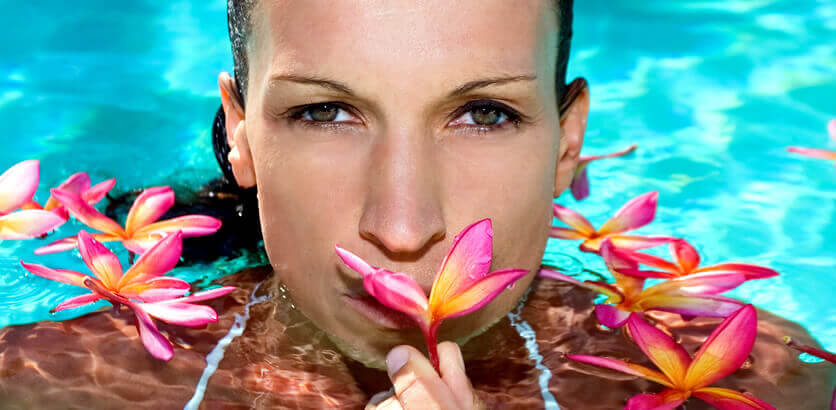 Facial Rejuvenation
Facial Plastic Surgery
Facial Rejuvenation
Dr. Roger Bassin is proud to offer a variety of facial rejuvenation techniques to reduce signs of aging and restore a younger, more natural-looking appearance. As time passes, factors such as UV rays and gravity can wear down the contours of your face. Cosmetic surgery smooths, lifts and contours these damaged features that develop over time. At Bassin Center For Plastic Surgery, we offer the following cosmetic procedures to aid in facial rejuvenation:
Facelift
As your face ages, skin loosens, creases and folds form, and your jawline and neck softens. We've all seen the effects: the development of jowls, "turkey neck," or even deep "marionette lines" between the corner of the mouth and chin. A facelift can improve your overall facial appearance and return you to a more youthful and healthy look. Today's facelift surgery is vastly different from the facelifts of old. Gone are the days of seven-hour surgeries and week-long hospital stays. Dr. Bassin's procedure can take as little as two hours or less. Using an inconspicuous incision line in the natural skin folds at the front and back edges of the ears, our plastic surgeons carefully tighten the supporting structure of the face, avoiding overstretching and producing a naturally younger look. Additionally, Dr. Bassin is one of the first surgeons in Central Florida to offer the revolutionary Smartlipo™ procedure to help melt away excess fat. This procedure permanently destroys the treated fat, producing lasting results. Unlike traditional liposuction, Smartlipo™ causes no scarring or stitches, minimizes swelling, bruising and bleeding, and allows for a dramatically shorter recovery period. Better yet, while it's melting away fat, the Smartlipo™ process actually promotes skin tightening, so you can avoid loose and "left-over" skin that is often associated with traditional liposuction. Learn more about our facelift procedures by clicking on the button below!
Mini Facelift
If you're interested in the transformative results that a facelift can achieve with less scarring and downtime, you may be a perfect candidate for a mini facelift. Unlike traditional facelift surgery, mini facelift utilizes a shorter incision and requires less downtime. During a mini facelift, sagging, underlying tissues are raised into a more youthful position and excess skin is removed. Many patients refer to the mini facelift as a "Weekend Facelift" because of this shortened recovery time. The procedure itself is only 1 to 2 hours and does not require general anesthesia. Ideal patients for this technique are typically younger and display only mild to moderate mid-face sagging. Learn more about mini facelift by clicking on the button below!
Rhinoplasty
One of the central features of your face, the nose is a crucial component of your facial aesthetic. Rhinoplasty can shape the contours of your nose to correct asymmetry, add balance, and remove bumps for a more youthful-looking facial profile. Undergoing nose surgery can also correct breathing problems, caused by factors like a deviated septum or structural damage from trauma. Rhinoplasty is a 1-3 hour procedure for most patients and yields long-lasting results. At Bassin Center for Plastic Surgery, we provide rhinoplasty at our Orlando office to correct a wide variety of aesthetic and functional issues in regards to the nose. Our rhinoplasty surgeons will create a treatment plan based on your desired outcome. Learn more about rhinoplasty by clicking on the button below!
Facial Liposuction
The contours of your face are often the first to show notable signs of aging. Jowls begin to sag due to slipping fat pads, skin starts to wrinkle and hang as a result of lost elasticity, and the dreaded "turkey neck" forms, completely eliminating all definition between the neck, jawline, and chin. Many surgical options are available at our Orlando office to reverse these signs of aging, but our doctors offer a less invasive option, known as facial liposuction. This technique utilizes the innovative technology of the Smartlipo™ laser to simultaneously melt fat, tighten skin, and increase the production of collagen around the neck and chin. Increased collagen is essential for long term skin tightening. You will experience noticeable skin tightening for several months following your procedure, so even as you age, you will actually physically appear younger! Learn more about facial liposuction by clicking on the button below!
NaturalFill® Facial Filler
Wrinkles are an unfortunate side effect of aging. Today, more permanent, natural solutions exist to smooth facial folds and wrinkles. At Bassin Center For Plastic Surgery, we provide NaturalFill®, a breakthrough in facial filler technology. NaturalFill® Facial Filler utilizes your own fat to produce long-lasting facial rejuvenation. NaturalFill® utilizes Aqualipo®, a water-assisted fat removal system, to extract fat from a specific location, such as the abdomen, flanks, thighs, or love handles, creating a slimmer appearance in those locations. This extracted fat is then transferred to the targeted locations on the face to smooth wrinkles around the lips, nasolabial folds, frown lines, or crow's feet. This injectable technique uses only your natural fat, unlike other injectables which utilize synthetic materials, and is performed in one office visit. Learn more about NaturalFill® Facial Filler by clicking on the button below!
LazerLift®
When the image you see in the mirror no longer matches the youth you still feel, Bassin Center For Plastic Surgery provides a groundbreaking, age-defying technology that can make you appear younger without having to undergo traditional facelift surgery. LazerLift® in Orlando can turn back the clock with no stitches, no scalpels, and no scars. During the procedure, targeted laser energy will reduce common signs of aging. The laser will stimulate tissue coagulation, tighten skin and tissue, smooth wrinkles, and eliminate sagging jowls. If you have considered a facelift, but hesitate because of the downtime associated with traditional surgery, LazerLift® in Orlando may be the perfect facial rejuvenation for you. Learn more about LazerLift® by clicking on the button below!
FaceTite™
FaceTite™ is a state-of-the-art radiofrequency face tightening procedure that can restore a youthful-looking facial profile by firming and lifting sagging skin. Aging, environmental effects, and genetics can all lead to a loss of firmness around the upper, mid, and lower face. FaceTite™ is designed to tighten drooping skin and enhance facial contours using radiofrequency technology. Patients can target the brows, cheeks, and jawline with FaceTite™ treatment. FaceTite™ can encourage the formation of new collagen fibers beneath your skin to enhance elasticity. FaceTite™ treatment can also remove small amounts of unwanted fat to further accentuate facial contours. Click on the button below to learn more about FaceTite™ in Orlando!
Brow Lift
One of the earliest signs of aging is the advent of wrinkles on the forehead, over the nose, and around the eyelids and eyes. While collagen substitute injections can treat some of those problem areas, not all patients are willing to commit to a maintenance program that requires repeated injections. On the other hand, older surgical procedures aren't always ideal for every patient and could result in unsightly scarring around the hairline. Now, Dr. Bassin offers a new way to combat many of these signs of aging with minimal incisions and natural-looking results. An endoscopic brow lift raises the entire cheek and mid-face area into a natural, youthful contour, while a temporal brow lift elevates the temporal forehead to help flatten wrinkles around the corners of the eyes. With an internal brow lift, Dr. Bassin is able to lift eyebrows and remove excessive fat pads for a more youthful appearance. Most brow lift procedures can be done in 90 minutes or less with visible bruising and swelling for as little as one week. Learn more about brow lift by clicking on the button below!
Eyelid Surgery
Many patients are bothered by loose skin and wrinkles around the eyes, as well as puffiness and bags below the eyes. Eyelid surgery (also referred to as blepharoplasty) can correct sagging skin and under-eye bags to restore youthfulness to your expression. Blepharoplasty can target the upper and lower eyelids to achieve comprehensive results. Upper eyelid surgery can correct eyelid drooping, while lower blepharoplasty can address puffiness below the eyes for long-lasting improvements to your appearance. Click on the button below to learn more about eyelid surgery!
Upper Eyelid Surgery
It's often said that the eyes are the window to the soul. But, as your skin ages and loses elasticity, your eyelids can begin to look tired, puffy, or even droopy. Upper eyelid blepharoplasty can restore your natural eyelid crease while removing excess skin, muscle, and fat that hides the natural beauty of your eyes. As a board certified ophthalmologist, as well as a leading plastic surgeon, Dr. Bassin is uniquely qualified to perform this type of surgery. Dr. Bassin conceals incisions in the natural eyelid crease so that when your eyes are open, no scars are visible. This outpatient procedure takes about one hour, and you can expect bruising and swelling for about one week. Learn more about upper eyelid surgery by clicking on the button below!
Lower Eyelid Surgery
As you age, the thin tissue layer behind your eyes can break down and cause displacement of fat pads and excess skin around your lower eyelids. This can result in circles or bags under your eyes, making you look tired or sad. With lower eyelid blepharoplasty surgery, Dr. Bassin can reposition fat pads to fill in circles and sculpt your lower lids to remove unsightly bags under your eyes. Featuring an "invisible incision," Dr. Bassin's ground-breaking technique brings your eyes back to life while preventing that "hollow" look that can result from excessive removal of eyelid fat. Learn more about lower eyelid surgery by clicking on the button below!
Cheek Lift
When fat pads within the cheek slip from their natural position, it can result in a cheek "festoon." Combined with deepening folds between the edge of the nose and the corners of the mouth, the mid-face can lose the beauty of the cheek's youthful fullness. This is an area that cannot be corrected with a traditional facelift. Dr. Bassin is one of the few surgeons countrywide who performs "transconjunctival subperiosteal" cheek mid-facelift surgery. Rather than using cheek implants, which introduce the risk of infection or migration, or surgical procedures that can result in an unnatural "cat-eyed" look, Dr. Bassin carefully returns the cheek fat pads to their natural position, with no visible incisions. Learn more about cheek lift by clicking on the button below!
Aesthetician Services
Our facial cosmetic solutions can leave your complexion looking radiant. Patients can choose from a variety of different facials and peels to both restore and maintain smooth skin. Soothing facials are designed to rehydrate your skin to reduce irritation, while correcting facials function as deep cleansers that exfoliate and refresh. Different lash extensions, makeup options, and waxes are also offered to provide a youthful-looking result. Patients struggling with acne can undergo one of our specialty service treatments to combat breakouts around the face, chest, or back. Learn more about cosmetic solutions and skin care treatments offered at our Orlando office by clicking on the button below!
Eyelid Ptosis
Eyelid droop, also known as ptosis, can be cosmetically unappealing as well as physically debilitating. Many people experience a restricted visual field, headaches, and tiredness due to this condition. Although muscle-stimulating drops are a preliminary treatment option, a private consultation with Dr. Bassin can determine if a surgical option can produce better results for you. During surgery, invisible incisions are made inside the eyelid, so visible scars are avoided. The procedure itself takes approximately 20 minutes, and an eye patch will not be necessary during recovery. Upper eyelid blepharoplasty can also be performed simultaneously with eyelid ptosis to excise sagging upper eyelids. Learn more about eyelid ptosis by clicking on the button below!
How do I get started with Facial Rejuvenation?
Dr. Roger Bassin, his doctors, and staff at Bassin Center For Plastic Surgery would be happy to help you set up a private consultation to discuss facial rejuvenation techniques. You can give us a call at 877.333.3223 or schedule an appointment online for a consultation at one of our Florida locations: Melbourne, Orlando, Tampa, The Villages®.
LazerLift® - Barbara Beck Welcome Home
LazerLift® - Barbara Beck Testimonial
LazerLift® on The Doctors
NaturalFill® - Natural Facial Filler
Aqualipo® and NaturalFill® on WFLA's Daytime
NaturalFill® Natural Wrinkle Filler Featured on Good Day!
Smartlipo™ On Your Lunch Break
SmartLipo™ Orlando Florida
BASSIN CENTER FOR PLASTIC SURGERY
*Disclaimer: The information contained on this website is intended to be purely educational in nature and does not create a physician-patient relationship with the Bassin Center for Plastic Surgery, Dr. Roger Bassin, or any agent, servant or employee thereof. By no means should the information contained in this website be considered as a substitute for consultation with a qualified physician and it does not constitute a second opinion. This website and its contents do not represent or claim to provide the information needed for a patient to give his or her informed consent to any surgical procedure or are a reflection of individual patient results, as they may vary patient to patient. Individual results will vary and no guaranteed result is stated or implied by any photo use or any statement, testimonial, or video on this website. The results depicted in "before" and "after" pictures and stated by any "patient testimonial" illustrate results you may or may not achieve if you choose to have a cosmetic surgery procedure. Individual results may vary by patient. Please see our Notice of Privacy Practices.