Cellulaze Florida, Treatment for Cellulite Orlando, Cellulite Treatment Florida, Treatment for Cellulite Melbourne Florida, Cellulite Treatments Tampa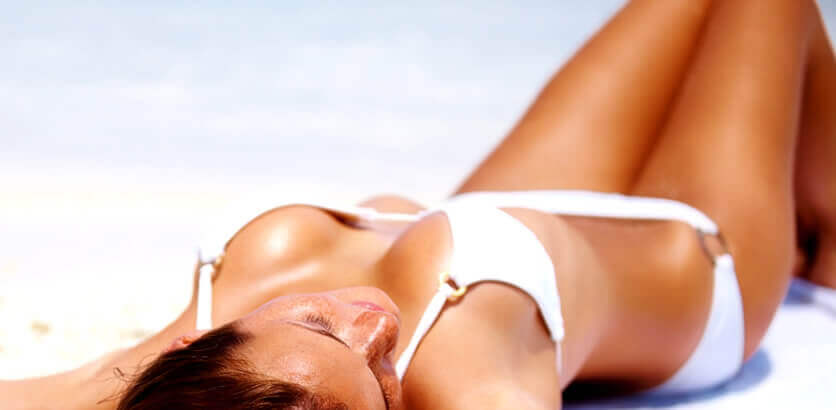 Cellulaze™
Cellulaze
Cellulaze™
Cellulaze™ Description

Cellulite is a feature of your skin that most women have and hate, the bumps and dimples usually found on the upper thighs, buttocks, and sometimes abdomen. Although fat and skin are factors which form cellulite, other key components contribute to the formation of cellulite, such as connective tissue, pockets of fat, and thin skin. Diet and exercise may reduce the appearance of cellulite by reducing fat, and traditional treatments such as lotions, creams, endermologie, and pills attempt to lessen the appearance of cellulite. None of these solutions, however, actually reduce the appearance of cellulite permanently.
Our doctors at Bassin Center For Plastic Surgery perform Cellulaze™ in Florida, the newest most advanced technique in the treatment of cellulite, to target all of cellulite's key causes, including pockets of fat and connective tissue. Risk factors such as age, weight gain, hormones, and genes may increase the risk of cellulite, but once cellulite develops, the only way to effetely reduce its appearance permanently is by targeting these key causes with Cellulaze™.

Cellulaze™ Procedure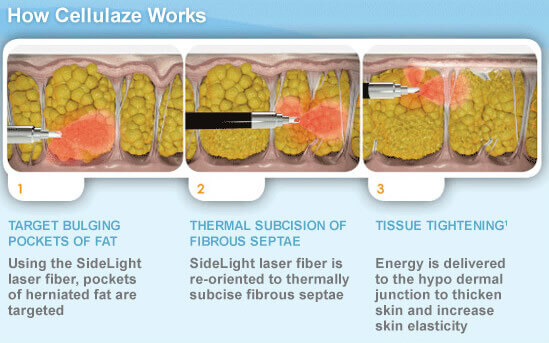 Cellulaze™ in Florida is the most effective cellulite eliminating treatment available. By targeting the underlying causes of cellulite instead of only the visible, surface bulging and dimples, Cellulaze™ is able to smooth pockets of fat and break connective tissue. Cellulaze™ in Florida typically lasts for 1 to 1.5 hours under only local anesthesia, so patients remain awake while the affected area is numbed. An incision the size of a pen tip is performed over the affected area, commonly the upper thighs. The Cellulaze™ cannula which is used during the procedure has a SideLight™ 3D Cellulaze™ laser on its tip. The cannula is inserted into the small incision, and the laser affects cellulite on three levels; it liquefies the pockets of fat, releases the stiff connective tissue, and stimulates the production of collagen.

Connective tissue keeps fat in separate pockets under the skin which creates bulges and dimples. Releasing connective tissue and liquefying pockets of fat smooths the orange peel appearance visible on the outside of the skin. The production of collagen also thickens previously thin skin which makes cellulite more visible.
Patients may continue to see improvement in the thickness and smoothness in their skin for three to twelve months after Cellulaze™ in Florida. Patients should avoid strenuous activities for one to two weeks following the procedure, but most patients return to their normal daily activities after only one to two days. Some bruising and swelling is expected after Cellulaze™. Our Orlando doctors will discuss the procedure and after care with patients during their personal consultation.
Cellulaze™ Before & After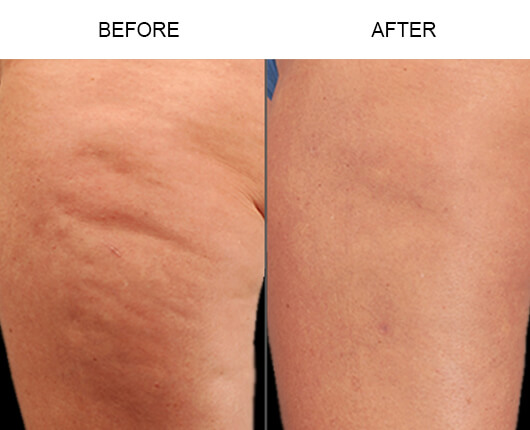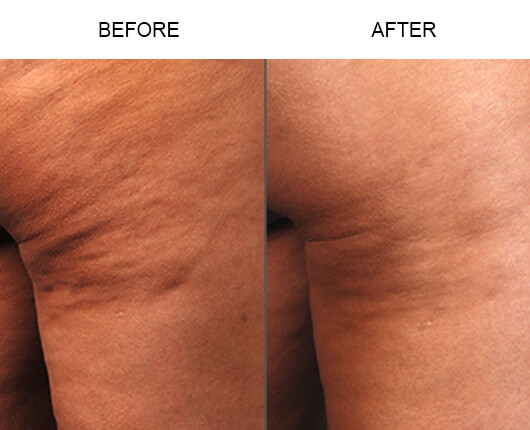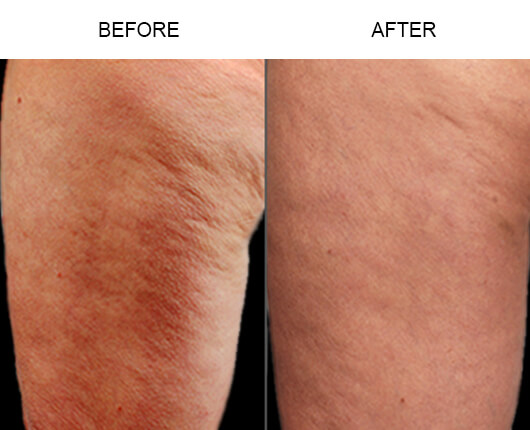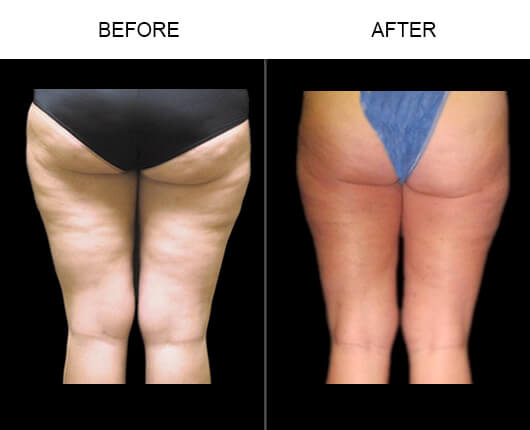 How do I get started with Cellulaze™?
Dr. Roger Bassin, his doctors, and staff at Bassin Center For Plastic Surgery would be happy to help you set up a private consultation to discuss Cellulaze. You can give us a call at 877.333.3223 or schedule an appointment online for a consultation at one of our Florida locations: Melbourne, Orlando, Metro West Orlando, Tampa, St Petersburg, The Villages®.
Cellulaze™ FDA Approved Cellulite Treatment in Florida
Cellulaze™ Orlando Florida - Reduce Cellulite Permanently
Cellulaze™ Cellulite Treatment Live in Florida
Laser Cellulite Reduction with Cellulaze™
BASSIN CENTER FOR PLASTIC SURGERY
ORLANDO PLASTIC SURGERY
BASSIN PLASTIC SURGERY
422 SOUTH ALAFAYA TRAIL
SUITE 32
ORLANDO, FLORIDA 32828
407.851.3888
METRO WEST PLASTIC SURGERY
BASSIN PLASTIC SURGERY
1601 PARK CENTER DRIVE
SUITE 11
ORLANDO, FLORIDA 32835
877.333.3223
MELBOURNE PLASTIC SURGERY
BASSIN PLASTIC SURGERY
1705 BERGLUND LANE
SUITE 103
VIERA, FLORIDA 32940
321.255.0025
THE VILLAGES® PLASTIC SURGERY
BASSIN PLASTIC SURGERY
8575 NE 138TH LANE
SUITE 103
LADY LAKE, FLORIDA 32159
352.350.9006