Skin Cancer Doctor Florida, Skin Cancer Screenings Orlando, Skin Cancer Florida, Skin Cancer Doctor Orlando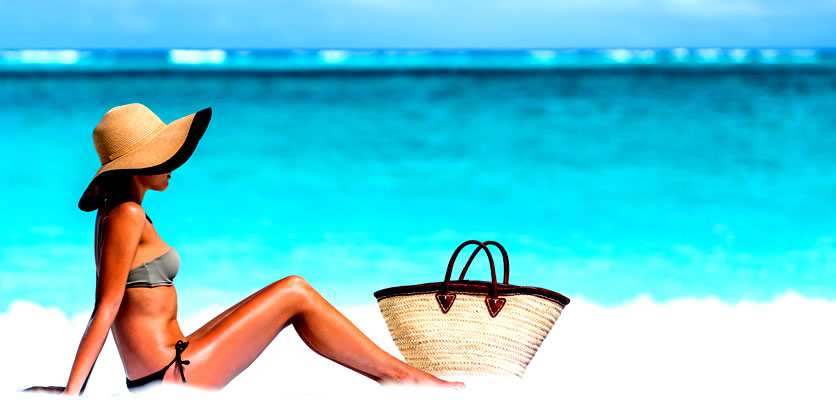 Skin Cancer Screening
Skin Cancer Screening
Skin Cancer Screening
SKIN CANCER SCREENING DESCRIPTION
Annual skin cancer screenings and evaluations can help patients maintain a healthy complexion. Skin cancer screenings are recommended annually and are used to ensure that there are no precancerous or cancerous growths present on the skin. If a suspicious mole or growth is found, a biopsy can be performed to determine if the growth is cancerous or malignant. Our skin cancer doctor and dermatology team in Orlando can diagnose and treat various forms of skin cancer.
Skin cancer is defined as a rapid growth of abnormal or unhealthy cells within the skin. Individuals with a paler complexion or lighter skin tone are often more at risk for developing skin cancer. The main cause of skin cancer is ultraviolet rays, which are emitted from the sun or tanning machines. Patients with atypical or suspicious moles may also be more likely to develop skin cancer. Moles that may be potentially cancerous often display common characteristics, which are referred to as the ABCDEs of skin cancer. These characteristics include asymmetry (A), border irregularity (B), color abnormalities (C), diameters over 6mm (D), and evolution of a mole as it grows or changes shape (E). There are 3 main types of skin cancer, including basal cell carcinoma, squamous cell carcinoma, and melanoma.
BASAL CELL CARCINOMA
As its name implies, basal cell carcinoma is a form of skin cancer that begins in the basal cells, which are the cells within the skin that help create new skin cells as old skin cells die. Basal cell carcinoma is commonly found on the face, head, neck, or other areas of skin that are commonly subjected to sunlight. Basal cell carcinoma can cause a white, pink, or flesh-colored bump, scar-like lesions, brown, black, or blue lesions, or a patch of scaly, inflamed skin. Fortunately, basal cell carcinoma is highly treatable.
SQUAMOUS CELL CARCINOMA
Similar to basal cell carcinoma, squamous cell carcinoma is a form of skin cancer that is often easily treatable. Squamous cell carcinoma is a type of skin cancer that develops in the squamous cells, which are the cells that comprise the middle and outer layers of the skin. Symptoms of squamous cell carcinoma include a scaly sore, a firm, inflamed nodule, sores within the mouth, or a rough lesion on the lips. Squamous cell carcinoma typically forms in areas that are most often exposed to ultraviolet rays, including the face, neck, and head.
MELANOMA
Melanoma is a more severe form of skin cancer that occurs within the cells that produce melanin. While melanoma typically occurs on the skin, in more severe cases, it can occur in the eyes in a condition known as eye melanoma. Similar to basal cell and squamous cell carcinoma, melanoma typically develops on areas of the body that have experienced a high level of sun exposure. Symptoms of melanoma are an irregular or abnormal mole or a growth or change in an existing mole. While melanoma is often thought to only develop from a mole, it can affect otherwise healthy skin where no mole is present. In these cases, melanoma may cause a lesion that is unevenly pigmented or patchy. This lesion may be light brown, dark brown, or even black.
SKIN CANCER SCREENING PROCEDURE
Skin cancer screenings are a useful dermatological tool that can detect skin cancer in its earliest stages. Early detection is key to an effective skin cancer treatment. Generally, skin cancer screenings are performed once a year to ensure proper skin health. During a skin cancer screening, the entire face and body is examined to determine if any potentially precancerous or cancerous moles are present. If a suspicious mole is found but removal is not needed, our dermatologist and dermatology team can use your results from each skin cancer screening to track any changes in appearance or growth of the mole. If our dermatologist and dermatology team notices suspicious changes in the mole over time, mole removal may be recommended. In patients who are at a higher risk of developing skin cancer or have an existing atypical mole, more frequent skin cancer screenings may be needed. If a suspicious lesion or growth is detected during a skin cancer screening, a biopsy can be performed to determine if it is skin cancer.
HOW DO I GET STARTED WITH A SKIN CANCER SCREENING?
Dr. Roger Bassin, his doctors, and staff at Bassin Center For Plastic Surgery would be happy to help you set up a private consultation to discuss skin cancer screenings. You can give us a call at 877.333.3223 or schedule an appointment online for a consultation at one of our Florida locations: Melbourne, Orlando, Tampa, The Villages®.
LazerLift® - Welcome Home Host Barbara Beck
LazerLift® on The Doctors
A new revolution in Liposuction - Aqualipo®
BASSIN CENTER FOR PLASTIC SURGERY
*Disclaimer: The information contained on this website is intended to be purely educational in nature and does not create a physician-patient relationship with the Bassin Center for Plastic Surgery, Dr. Roger Bassin, or any agent, servant or employee thereof. By no means should the information contained in this website be considered as a substitute for consultation with a qualified physician and it does not constitute a second opinion. This website and its contents do not represent or claim to provide the information needed for a patient to give his or her informed consent to any surgical procedure or are a reflection of individual patient results, as they may vary patient to patient. Individual results will vary and no guaranteed result is stated or implied by any photo use or any statement, testimonial, or video on this website. The results depicted in "before" and "after" pictures and stated by any "patient testimonial" illustrate results you may or may not achieve if you choose to have a cosmetic surgery procedure. Individual results may vary by patient. Please see our Notice of Privacy Practices.