LazerLift Orlando, Lazer Lift Orlando, Laser Lift Orlando, Laser Face Lift Orlando, Laser Facelift Orlando, LazerLift Orlando, Face Lift Laser Orlando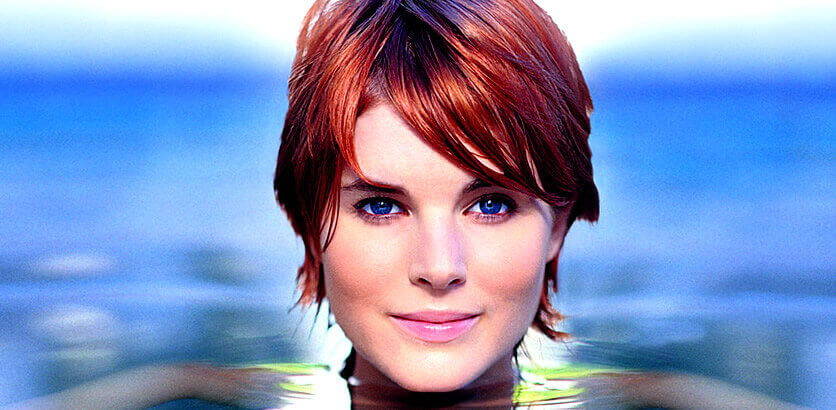 LazerLift®
LazerLift
LazerLift®
LazerLift® Description
For many people, the image in the mirror doesn't match how young they feel.  As skin ages, it loses some of the suppleness and elasticity that keep the face looking naturally firm and youthful.  Some of the earliest and most pronounced signs of aging occur in the lower face and neck, as men and women develop loose and sagging skin along the jawline, under the chin, and around the neck.   Deep wrinkles and jowls may form, while the jawline softens and the neck loses its youthful contours.  Until recently, the only way to adequately lift and tighten the lower face and neck was through invasive facelift surgery.  But now, thanks to groundbreaking medical technology, there's a new, minimally invasive option with LazerLift®.  LazerLift® in Orlando is a revolutionary procedure that uses highly advanced laser technology to tighten and rejuvenate the lower face and neck, lifting years off your appearance.  Because LazerLift® is minimally invasive, there's no need to subject yourself to the physical trauma, risk, invasive incisions, extended downtime, and high costs associated with traditional facelift surgery. With LazerLift®, you can look years younger with no scalpel, no stitches, and no scars.  During the LazerLift® procedure, precise, targeted laser energy is used to deeply and safely heat the skin and the underlying supportive structures of the face, where many of the changes caused by the aging process take place.  The heat from the laser promotes tissue coagulation, leading to skin and tissue tightening. The LazerLift® procedure can help tighten and lift the lower face, smooth wrinkles and creases, reduce sagging, eliminate jowls, and restore youthful contours in the jawline and neck. 

LazerLift® PROCEDURE
The LazerLift® procedure is fast and easy, and can be performed in the office in as little as 30 to 40 minutes.  There's no need for general anesthesia, and patients can drive themselves home after treatment.  During the procedure, the doctor will place three 1.0 mm micro-incisions by the ears and the chin.  The micro-incisions are smaller than the tip of a ballpoint pen and will be unnoticeable once healed.  Numbing fluid will be introduced through the entry points, and will work instantaneously to ensure patient comfort throughout the procedure.  Precisely targeted laser energy will be used to treat both the skin and the underlying layer of connective tissue that helps to provide foundation and support for the face.  If necessary, the doctor will use a small suction cannula to remove any excess fatty deposits.  After LazerLift® in Orlando, you may notice very minimal bruising and swelling for 3 to 5 days.  There is no downtime, and patients can return to their normal daily activities immediately.  Patients will notice some initial skin tightening, with results continuing to progress during the next 3 to 6 months following the procedure. 
LazerLift® Before & After
* PATIENTS INDIVIDUAL RESULTS MAY VARY.
TV Host Barbara Beck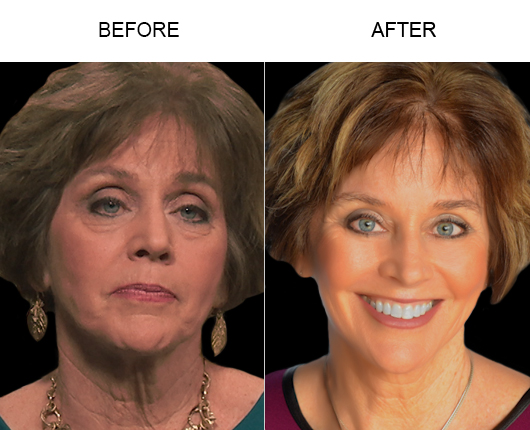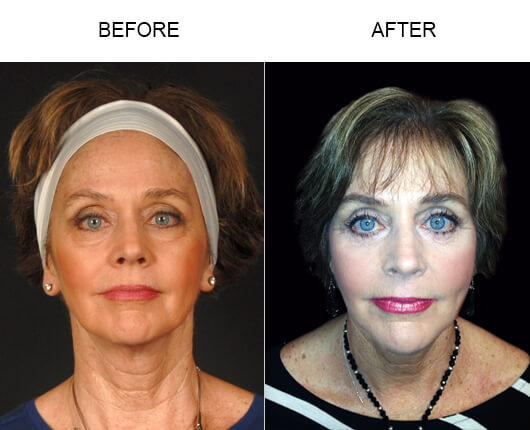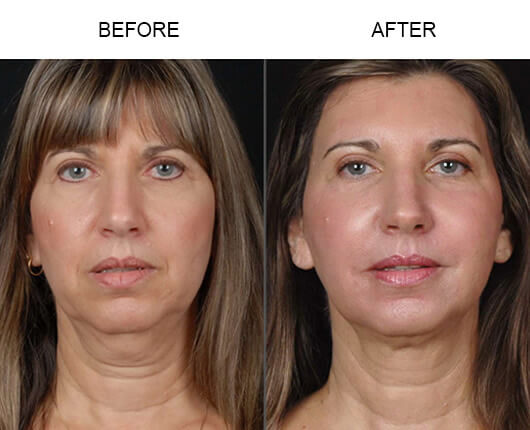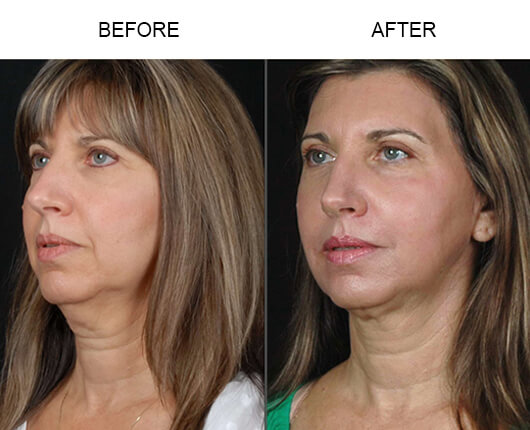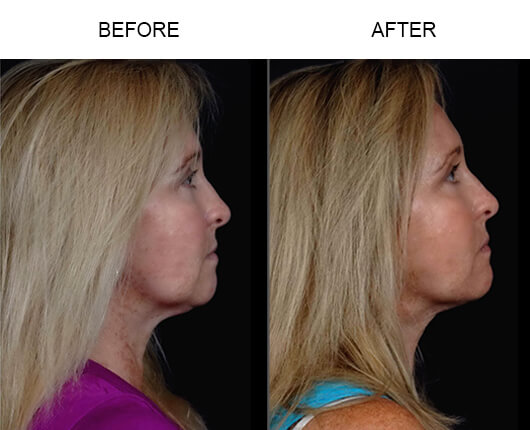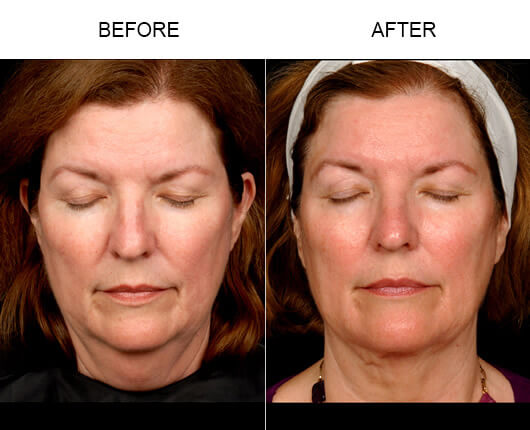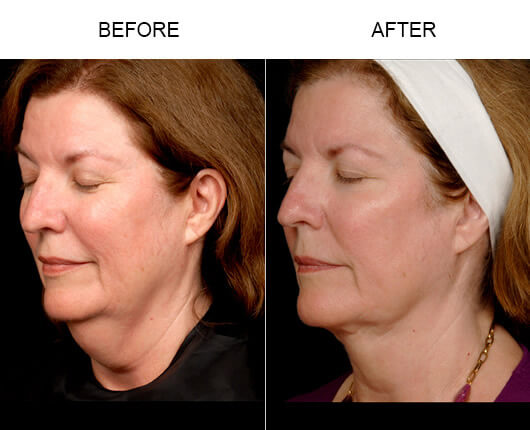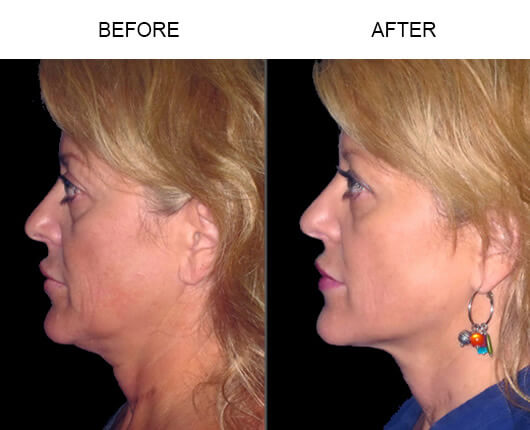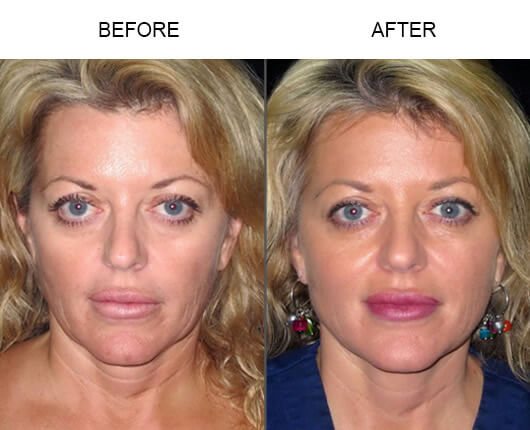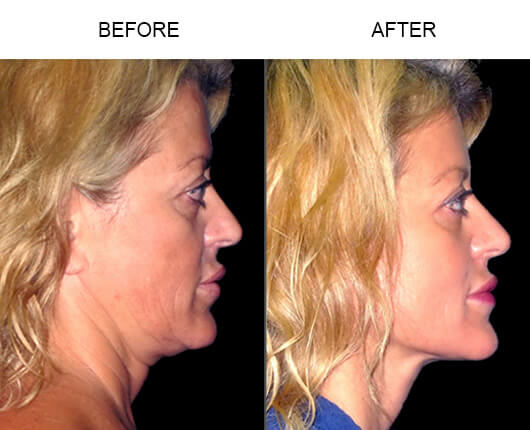 How do I get started with LazerLift®
Dr. Roger Bassin, his doctors, and staff at Bassin Center For Plastic Surgery would be happy to help you set up a private consultation to discuss LazerLift®. You can give us a call at 877.333.3223 or schedule an appointment online for a consultation at one of our Florida locations: Melbourne, Orlando, Tampa, The Villages®.
Laser Facelift Orlando, Florida
LazerLift® - Barbara Beck Welcome Home
LazerLift® - Barbara Beck Testimonial
LazerLift® on The Doctors
Leslye Gale - LazerLift® Testimonial
LazerLift® - Facelift Alternative
LazerLift® - No Stitches, No Scapels, No Scars
LazerLift® Tampa - Minimally Invasive Laser Facelift
BASSIN CENTER FOR PLASTIC SURGERY
*Disclaimer: The information contained on this website is intended to be purely educational in nature and does not create a physician-patient relationship with the Bassin Center for Plastic Surgery, Dr. Roger Bassin, or any agent, servant or employee thereof. By no means should the information contained in this website be considered as a substitute for consultation with a qualified physician and it does not constitute a second opinion. This website and its contents do not represent or claim to provide the information needed for a patient to give his or her informed consent to any surgical procedure or are a reflection of individual patient results, as they may vary patient to patient. Individual results will vary and no guaranteed result is stated or implied by any photo use or any statement, testimonial, or video on this website. The results depicted in "before" and "after" pictures and stated by any "patient testimonial" illustrate results you may or may not achieve if you choose to have a cosmetic surgery procedure. Individual results may vary by patient. Please see our Notice of Privacy Practices.