Natural Hand Rejuvenation Orlando, Natural Fat Transfer Orlando Florida, Hand Rejuvenation Orlando FL, NaturalFill Orlando, Fat Transfer Orlando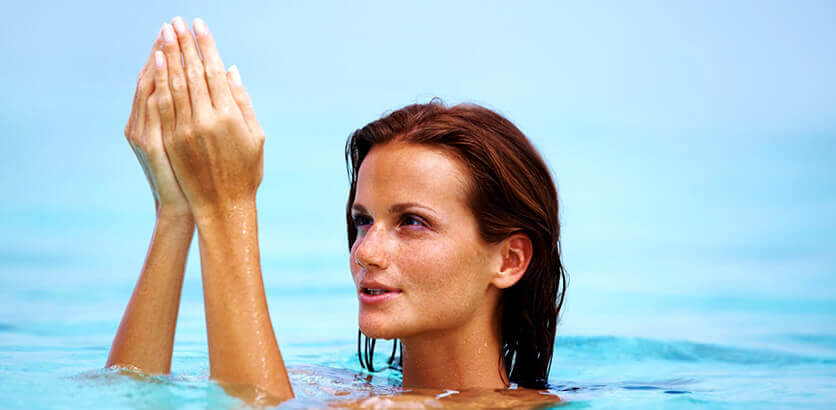 NaturalFill® Hand Rejuvenation
Natural Hand Rejuvenation
NaturalFill® Hand Rejuvenation
NaturalFill® Hand Rejuvenation Description
Retaining a youthful appearance becomes more difficult as time passes. People must combat facial folds, fine lines and wrinkles, and a haggard, tired appearance that may not actually reflect how you feel. A worn, aged appearance develops as fat pads on the cheeks and under the eyes slip from their original positions. The contours provided by fat do not only diminish on the face. As we age, our hands become bonier and more skeletal-looking. This occurs as the layer of fat between the skin and the bones in your hand diminishes. At Bassin Center For Plastic Surgery, we offer NaturalFill® Hand Rejuvenation in Florida to plump skin and give the backs of your hands a more youthful appearance. Unlike other fillers which inject foreign substances into the skin and require biyearly maintenance appointments, NaturalFill® Hand Rejuvenation provides beautiful, long lasting results using the body's own natural fat. Fat is removed from one area of the body during a separate procedure, called Aqualipo®. That same fat which is removed from is then transferred to your hands during NaturalFill® Hand Rejuvenation in Florida. NaturalFill® can help restore the youth into your hands and face that you still feel in your heart.

NaturalFill® Hand Rejuvenation Procedure
Although Aqualipo® and NaturalFill® in Florida are two separate procedures, they can be performed consecutively in the same appointment. Both procedures are non-invasive, only require local anesthesia, leave no scars, and do not require any downtime. First, a small incision is made at a predetermined place in the body to collect fat during Aqualipo®. Fat can be collected from the abdomen, thighs, neck, or buttocks depending on the patient's preference and available fat deposits. Aqualipo® is a gentle, less-invasive liposuction technique that uses a jet stream of water to break apart fat and suction it out of the body. Once the fat is collected, it can be transferred to the hands during NaturalFill® Hand Rejuvenation in Florida. The results are long lasting and safer than traditional filler procedures which use foreign substances because NaturalFill® Hand Rejuvenation in Florida uses your own natural fat to enhance the appearance of youth. Both Aqualipo® and NaturalFill® are performed in our office, and patients are able to drive themselves home immediately following the procedure. Patients can enjoy the smooth beauty of youth without the painful downtime, discomfort, and risks of most surgical procedures. NaturalFill® Hand Rejuvenation in Florida is an easy and non-invasive option for people seeking to regain a bit of the youth the passing years have stolen.
NaturalFill® Hand Rejuvenation Before & After
* PATIENTS INDIVIDUAL RESULTS MAY VARY.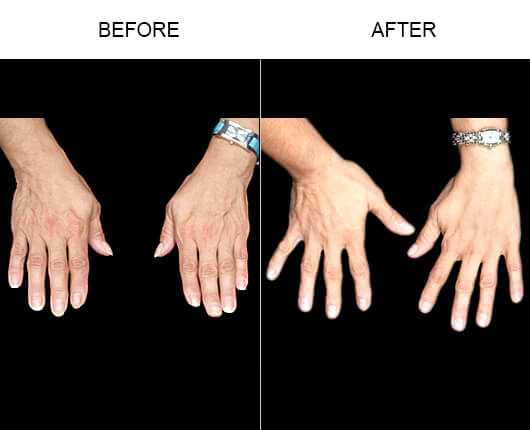 How do I get started with NaturalFill® Hand Rejuvenation?
Dr. Roger Bassin, his doctors, and staff at Bassin Center For Plastic Surgery would be happy to help you set up a private consultation to discuss NaturalFill® Hand Rejuvenation. You can give us a call at 877.333.3223 or schedule an appointment online for a consultation at one of our Florida locations: Melbourne, Orlando, Tampa, The Villages®.
Aqualipo® and NaturalFill® on WFLA's Daytime
NaturalFill® Natural Fat Transfer
A new revolution in Liposuction - Aqualipo®
BASSIN CENTER FOR PLASTIC SURGERY
*Disclaimer: The information contained on this website is intended to be purely educational in nature and does not create a physician-patient relationship with the Bassin Center for Plastic Surgery, Dr. Roger Bassin, or any agent, servant or employee thereof. By no means should the information contained in this website be considered as a substitute for consultation with a qualified physician and it does not constitute a second opinion. This website and its contents do not represent or claim to provide the information needed for a patient to give his or her informed consent to any surgical procedure or are a reflection of individual patient results, as they may vary patient to patient. Individual results will vary and no guaranteed result is stated or implied by any photo use or any statement, testimonial, or video on this website. The results depicted in "before" and "after" pictures and stated by any "patient testimonial" illustrate results you may or may not achieve if you choose to have a cosmetic surgery procedure. Individual results may vary by patient. Please see our Notice of Privacy Practices.