Acne Treatment Orlando, Acne Scar Reduction Florida, Acne Dermatologist Orlando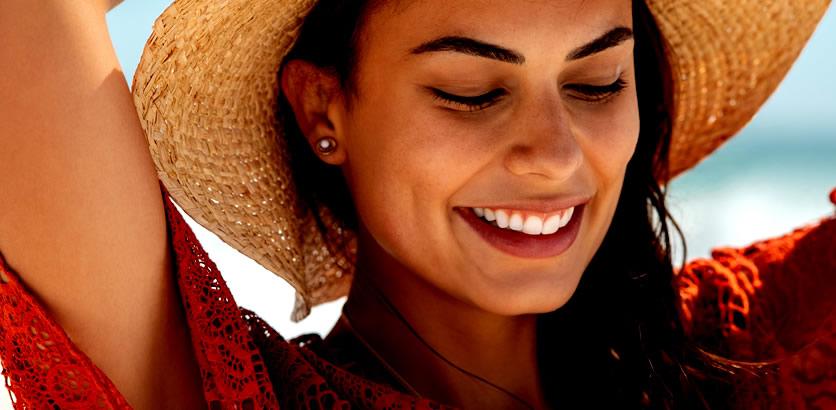 Acne Treatment
Acne Treatment
Acne Treatment
ACNE DESCRIPTION
Acne treatments can improve the appearance and severity of an acne outbreak and prevent future breakouts from occurring. Our dermatologist and dermatology team will create an effective treatment regimen based on your skin type, the severity of your acne, and other factors. While the exact cause of acne is unknown, our dermatologist and dermatology team can treat acne and reduce acne scarring. Additionally, our dermatologist and dermatology team can help you determine triggers that may cause acne. Acne treatments in Orlando can help improve your complexion and treat stubborn acne outbreaks.
Acne is a common dermatological condition that affects the pores. When excess oil or dead skin cells clog the pores, blackheads, whiteheads, and pimples form. Acne breakouts typically occur on the forehead, cheeks, and chin but can also affect the chest, back, and shoulders. While acne is only thought to affect adolescents, adults may suffer from chronic acne throughout their life. There are many triggers that commonly cause acne outbreaks to occur. These include hormonal changes, oil-based cosmetics, excessive sweating, certain medications, and high humidity. Acne results in a variety of symptoms, including blackheads, whiteheads, cysts, nodules, papules, and pustules.
BLACKHEADS
Blackheads are a common form of acne and are small bumps that appear on your skin due to clogged pores. The most common place blackheads form is on the nose, but blackheads can also occur on the neck, chest, shoulders, arms, and back. Blackheads commonly form due to your body producing too much oil, which can easily clog the pores along with excess dead skin cells. Blackheads are a mild form of acne and are easily diagnosed due to their color and appearance.
WHITEHEADS
Whiteheads commonly occur in patients suffering from acne outbreaks. A whitehead gets its name due to the color of the pimple, which contains white pus. This type of acne typically occurs on the face but can also develop anywhere on your body that produces excess oil. Because whiteheads contain fluid buildup, many patients think that squeezing or draining these pimples at home will help. Squeezing and draining whiteheads is painful and can cause infections and acne scarring. Our dermatologist and dermatology team can safely extract whiteheads using professional techniques and tools. A topical cream is often recommended as an effective whitehead treatment.
ACNE CYSTS
Cystic acne is a more severe form of acne, which causes painful cysts to develop underneath the skin. Similar to blackheads and whiteheads, cystic acne forms due to the combination of excess body oil and dead skin cells clogging a pore. While acne affects all skin types, cystic acne is most commonly seen in patients with an oilier complexion. Hormonal imbalances or changes are also common triggers for cystic acne, so it is often seen in teenagers and women experiencing hormonal shifts. Cystic acne often appears larger than normal and is very sensitive to the touch. Over-the-counter acne treatments are not effective for cystic acne. Our dermatologist and dermatology team can provide prescription medications that can more effectively treat cystic acne.
ACNE NODULES
Acne nodules, more commonly referred to as nodular acne, occur deep within the skin and are a more severe form of acne. Similar to mild forms of acne, nodular acne forms from excess oil and dead skin cells clogging a pore. In addition to excess oil and dead skin cells, a bacteria known as cutibacterium acnes can get trapped within the pore. While this bacteria is naturally found on the skin, when it becomes trapped within a pore, it can become infected and travel deep beneath the skin and result in nodular acne. Due to the severity of nodular acne, our dermatologist and dermatology team recommends prescription-grade products.
ACNE PAPULES
Acne papules are small red bumps that form from trapped oils and dead skin cells. Unlike other forms of acne, acne papules do not contain a center of fluid or pus. When a papule develops a center of fluid or pus, they are known as pustules. In the majority of cases, papules develop into pustules over the course of a few days. Acne papules can also worsen due to stress, lifestyle or dietary habits, and certain medications. Papules are a sign of inflammatory acne, which can be treated with over-the-counter products or prescription products depending on their severity.
ACNE PUSTULES
Similar to papules, acne pustules are small red bumps that occur within a clogged pore. The main difference of a pustule is that it contains a center of fluid or puss. This puss forms due to an infection within the pore cavity. Pustules appear white and can grow to be larger than a normal whitehead. Pustules may be found in clusters and are most commonly found on the face, chest, and back. If clusters of pustules erupt on their own, it may be the sign of a bacterial infection. If pustules are caused by a bacterial infection, prescription medication is required.
ACNE TREATMENT PROCEDURE
Acne treatments in Orlando vary depending on the type of acne, severity of an outbreak, and your body's response to a treatment. In more mild cases of acne, over-the-counter creams or face washes are recommended that can help improve your complexion. If an acne outbreak is more severe, prescription-strength medication or topical creams may be required. Prescription medication and creams are often required to treat cystic acne, nodular acne, and severe pustules. Our dermatologist and dermatology team can also help you determine any lifestyle choices or dietary habits that may worsen your acne outbreaks.
Laser and photodynamic therapies are an effective acne treatment typically used for moderate-to-severe cases. Photodynamic therapy utilizes a special light combined with a photosensitizing agent to target stubborn acne. At the Bassin Center For Plastic Surgery, we also offer a wide range of chemical peels and facials to treat acne, including PCA chemical peels and glycolic enzyme facials. Our dermatologist and dermatology team also offers professional acne extraction that utilizes the safest techniques to clear clogged pores without the concern of infection or scarring.
Our acne dermatologist and dermatology team offers a wide range of acne scarring treatments. Some of the most common acne scar reduction treatments include laser skin resurfacing, microneedling, and Fraxel laser treatments. The 2 main types of acne scars include pitted acne scars and post-inflammatory acne scars. Determining which acne scars you have is an essential step in choosing the correct acne scar reduction treatment. After confirming which acne scars you have, our dermatologist and dermatology team can create a customized acne scar treatment.
HOW DO I GET STARTED WITH AN ACNE TREATMENT IN ORLANDO?
Dr. Roger Bassin, his doctors, and staff at Bassin Center For Plastic Surgery would be happy to help you set up a private consultation to discuss an acne treatment in Orlando. You can give us a call at 877.333.3223 or schedule an appointment online for a consultation at one of our Florida locations: Melbourne, Orlando, Tampa, The Villages®.
LazerLift® - Welcome Home Host Barbara Beck
LazerLift® on The Doctors
A new revolution in Liposuction - Aqualipo®
BASSIN CENTER FOR PLASTIC SURGERY
*Disclaimer: The information contained on this website is intended to be purely educational in nature and does not create a physician-patient relationship with the Bassin Center for Plastic Surgery, Dr. Roger Bassin, or any agent, servant or employee thereof. By no means should the information contained in this website be considered as a substitute for consultation with a qualified physician and it does not constitute a second opinion. This website and its contents do not represent or claim to provide the information needed for a patient to give his or her informed consent to any surgical procedure or are a reflection of individual patient results, as they may vary patient to patient. Individual results will vary and no guaranteed result is stated or implied by any photo use or any statement, testimonial, or video on this website. The results depicted in "before" and "after" pictures and stated by any "patient testimonial" illustrate results you may or may not achieve if you choose to have a cosmetic surgery procedure. Individual results may vary by patient. Please see our Notice of Privacy Practices.