Liposuction Orlando, Lipo Orlando, Liposuction Florida, Orlando Lipo, Lipo Florida, Orlando Liposuction, Florida Liposuction, Florida Lipo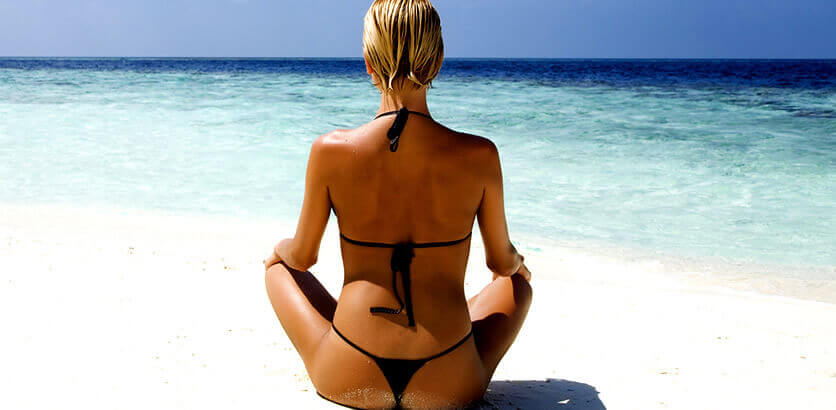 Non-Invasive Body Treatments
Non-Surgical Body Contouring
Non-Invasive Body Treatments
The risk of cosmetic surgery may not always be necessary. Non-invasive treatments will extend your body's natural beauty without the downtime or risk associated with traditional procedures. Some of these options, such as NaturalFill®, provide long-lasting results while treatments such as BOTOX® Cosmetic or Juvederm® require regular maintenance appointments. Everyone's needs are individual, as well as the treatment necessary to meet those needs. Speak with one of our professionals to determine which treatment best suits you. Our extensive list of non-invasive body treatments include:
LASER FAT REMOVAL
Laser fat removal is an innovative liposuction technique that can melt excess fat and accentuate body contours. This procedure utilizes concentrated laser technology to treat fat around the abdominals, flanks, back, legs, and arms. Slimming these areas of the body through diet and exercise can prove troublesome for many patients, as small pockets of excess fat may not respond to traditional weight loss methods. Laser fat removal can deliver targeted heat energy to these areas to disrupt fat. This fat is then removed from the body through liposuction, leading to long-lasting results. Laser fat reduction can restore firm curves and definition to different areas of the body. Click on the button below to learn more about laser fat removal!
Thermage® Body
Now you can get surgical-quality, body contouring results without needles, knives, or lasers! Thermage® is a safe, non-invasive, and pain-free cosmetic procedure that can smooth and tighten your skin to help restore your body to a youthful glow. By using deep-penetrating radio waves, Thermage® immediately tightens your collagen while promoting the growth of new, stronger, and tighter collagen strands. Results can be seen immediately. Better yet, when you look in the mirror, you'll see an amazing "reverse aging" process, as the results from Thermage® continue to improve over the next six months. Typically, patients only need one treatment, and the effects from Thermage® can be enjoyed for five to ten years.
NaturalFill® Hand Rejuvenation
Hands are often a tell-tale sign of the passing years. Wrinkles, raised veins, and visible bones may appear on the backs of your hands due to reduced fatty tissue beneath the skin. During this minimally invasive treatment, your own fat is extracted from an area of the body, often the abdomen, thighs, or hips, and transferred to the back of your hands. This treatment will rejuvenate your hands' appearance with a youthful, supple texture that smooths the bumps of visible bones and veins. Additionally, the area where fat was removed will enjoy the slimming effects of Aqualipo®. Learn more about NaturalFill® Hand Rejuvenation by clicking on the link below!
Sclerotherapy
Millions of adults are bothered by unsightly clusters of red, blue, or purple veins on thighs, calves, or ankles. Sclerotherapy is a time-tested process that can safely and simply treat these telangiectatic leg veins without surgery or discomfort. During Sclerotherapy, a solution is injected into the problem areas, causing the veins to collapse and dissolve. Results are typically noticeable within three to six weeks!
Laser Vein Treatment
The appearance of veins on an otherwise smooth, healthy complexion can mar the glow and beauty of your skin. If you're embarrassed by spider veins on your face or legs, you may want to consider Excel V, one of the most advanced, no needle, laser vein treatments available. Unlike other laser vein treatments, Excel V can treat a broad range of vascular conditions thanks to its innovative ability to adjust its wavelength, pulse width, and flux. Many of these conditions include port wine stains, rosacea, spider veins, facial telangiectasia, and cherry angiomas. Learn more about Excel V by clicking on the link below!
Laser Hair Removal
Laser hair removal can treat unwanted facial hair or body hair with precision! If you are bothered by unsightly hair growth, razor bumps, or ingrown hairs, then laser hair removal may be right for you. Bassin Center For Plastic Surgery utilizes the Candela® GentleMax Pro laser to carefully remove facial hair and body hair for silky smooth skin. Laser hair removal can target hair of the face, upper lip, chin, neck, underarms, back, bikini area, legs, and more using laser hair removal. The Candela® GentleMax Pro laser can be used on all skin types and can treat all hair colors. A specialized cooling device reduces any patient discomfort during treatment. Click on the button below to learn more about laser hair removal!
How do I get started with Non-Invasive Body Treatments?
Dr. Roger Bassin, his doctors, and staff at Bassin Center For Plastic Surgery would be happy to help you set up a private consultation to discuss our selection of non-invasive body treatments. You can give us a call at 877.333.3223 or schedule an appointment online for a consultation at one of our Florida locations: Melbourne, Orlando, Tampa, The Villages®.
LazerLift® - Welcome Home Host Barbara Beck
LazerLift® on The Doctors
A new revolution in Liposuction - Aqualipo®
BASSIN CENTER FOR PLASTIC SURGERY
*Disclaimer: The information contained on this website is intended to be purely educational in nature and does not create a physician-patient relationship with the Bassin Center for Plastic Surgery, Dr. Roger Bassin, or any agent, servant or employee thereof. By no means should the information contained in this website be considered as a substitute for consultation with a qualified physician and it does not constitute a second opinion. This website and its contents do not represent or claim to provide the information needed for a patient to give his or her informed consent to any surgical procedure or are a reflection of individual patient results, as they may vary patient to patient. Individual results will vary and no guaranteed result is stated or implied by any photo use or any statement, testimonial, or video on this website. The results depicted in "before" and "after" pictures and stated by any "patient testimonial" illustrate results you may or may not achieve if you choose to have a cosmetic surgery procedure. Individual results may vary by patient. Please see our Notice of Privacy Practices.