Botox Cosmetic Florida, Non Surgical Face Lift Florida, Botox Cosmetic Orlando, Botox Cosmetic Melbourne Florida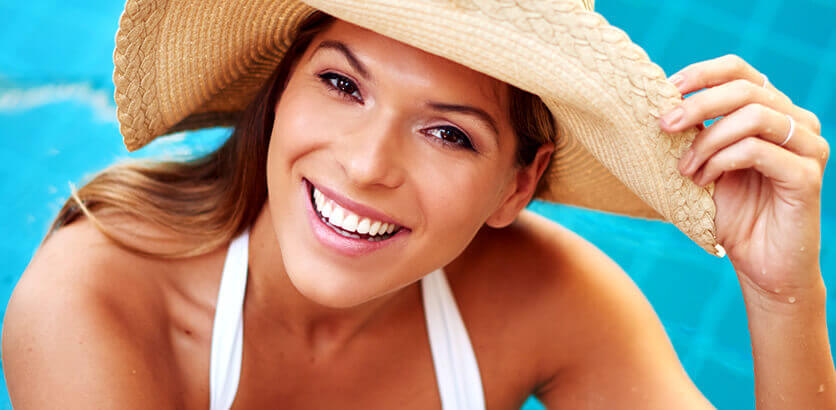 BOTOX® Cosmetic
Botox
BOTOX® Cosmetic
BOTOX® Cosmetic Procedure
Botulinum Toxin is derived from the commonly known organism responsible for the crippling affliction of botulism. By being isolated, and purified, medical treatment with the use of BOTOX® has been successfully performed for more than 15 years. Dr. Bassin has experience with the use of BOTOX® for more than 10 years, treating ocular related conditions such as blepharospasm and strabismus. Dr. Bassin also has been using BOTOX® for the cosmetic treatment of lines and wrinkles for 8 years, well before the FDA approved BOTOX® for these aesthetic uses. BOTOX® injections diminish lines and wrinkles by paralyzing the muscles responsible for their cause. This is particularly effective in treating glabellar folds (vertical wrinkling between the eyebrows), crow's feet (wrinkling at the outer corners of the eyes), and horizontal forehead wrinkles. Dr. Bassin is also able to produce a "mini" brow lift by paralyzing selective muscles under the eyebrow.
How do I get started with BOTOX® Cosmetic?
Dr. Roger Bassin, his doctors, and staff at Bassin Center For Plastic Surgery would be happy to help you set up a private consultation to discuss BOTOX® Cosmetic. You can give us a call at 877.333.3223 or schedule an appointment online for a consultation at one of our Florida locations: Melbourne, Orlando, Metro West Orlando, Tampa, St Petersburg, The Villages®.
LazerLift® - Welcome Home Host Barbara Beck
LazerLift® on The Doctors
Aqualipo® and NaturalFill® on the Dr. OZ show
Aqualipo® and NaturalFill® on the Dr. OZ show
BASSIN CENTER FOR PLASTIC SURGERY
ORLANDO PLASTIC SURGERY
BASSIN PLASTIC SURGERY
422 SOUTH ALAFAYA TRAIL
SUITE 32
ORLANDO, FLORIDA 32828
407.851.3888
METRO WEST PLASTIC SURGERY
BASSIN PLASTIC SURGERY
1601 PARK CENTER DRIVE
SUITE 11
ORLANDO, FLORIDA 32835
877.333.3223
MELBOURNE PLASTIC SURGERY
BASSIN PLASTIC SURGERY
1705 BERGLUND LANE
SUITE 103
VIERA, FLORIDA 32940
321.255.0025
THE VILLAGES® PLASTIC SURGERY
BASSIN PLASTIC SURGERY
8575 NE 138TH LANE
SUITE 103
LADY LAKE, FLORIDA 32159
352.350.9006