Botox Cosmetic Florida, Non Surgical Face Lift Florida, Botox Cosmetic Orlando, Botox Cosmetic Melbourne Florida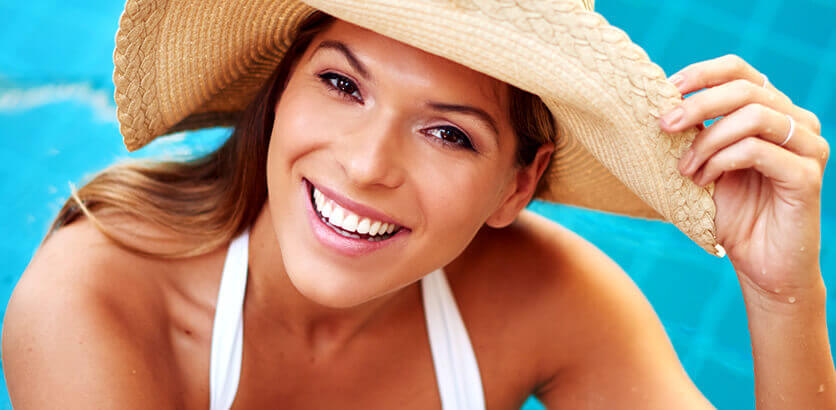 BOTOX® Cosmetic
Botox
BOTOX® Cosmetic
BOTOX® Cosmetic Procedure
Botulinum Toxin is derived from the commonly known organism responsible for the crippling affliction of botulism. By being isolated, and purified, medical treatment with the use of BOTOX® has been successfully performed for more than 15 years. Dr. Bassin has experience with the use of BOTOX® for more than 10 years, treating ocular related conditions such as blepharospasm and strabismus. Dr. Bassin also has been using BOTOX® for the cosmetic treatment of lines and wrinkles for 8 years, well before the FDA approved BOTOX® for these aesthetic uses. BOTOX® injections diminish lines and wrinkles by paralyzing the muscles responsible for their cause. This is particularly effective in treating glabellar folds (vertical wrinkling between the eyebrows), crow's feet (wrinkling at the outer corners of the eyes), and horizontal forehead wrinkles. Dr. Bassin is also able to produce a "mini" brow lift by paralyzing selective muscles under the eyebrow.
How do I get started with BOTOX® Cosmetic?
Dr. Roger Bassin, his doctors, and staff at Bassin Center For Plastic Surgery would be happy to help you set up a private consultation to discuss BOTOX® Cosmetic. You can give us a call at 877.333.3223 or schedule an appointment online for a consultation at one of our Florida locations: Melbourne, Orlando, Tampa, The Villages®.
LazerLift® - Welcome Home Host Barbara Beck
LazerLift® on The Doctors
A new revolution in Liposuction - Aqualipo®
BASSIN CENTER FOR PLASTIC SURGERY
*Disclaimer: The information contained on this website is intended to be purely educational in nature and does not create a physician-patient relationship with the Bassin Center for Plastic Surgery, Dr. Roger Bassin, or any agent, servant or employee thereof. By no means should the information contained in this website be considered as a substitute for consultation with a qualified physician and it does not constitute a second opinion. This website and its contents do not represent or claim to provide the information needed for a patient to give his or her informed consent to any surgical procedure or are a reflection of individual patient results, as they may vary patient to patient. Individual results will vary and no guaranteed result is stated or implied by any photo use or any statement, testimonial, or video on this website. The results depicted in "before" and "after" pictures and stated by any "patient testimonial" illustrate results you may or may not achieve if you choose to have a cosmetic surgery procedure. Individual results may vary by patient. Please see our Notice of Privacy Practices.