Rhinoplasty Orlando, Florida Nose Surgery, Nose Surgeon, Orlando Rhinoplasty, Nose Surgery Florida, Nasal Surgery, Nose Surgery Orlando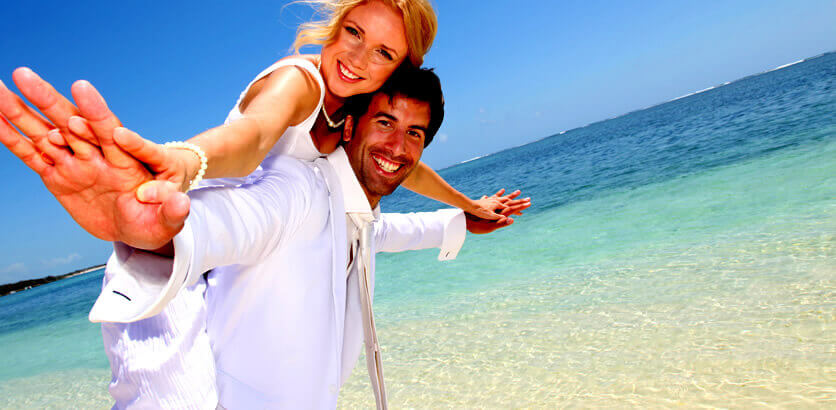 Rhinoplasty
Rhinoplasty
Rhinoplasty
Rhinoplasty Description
Rhinoplasty is consistently one of the most requested facial surgeries among patients, due to the fact that the nose is one of the most noticeable facial features. The benefits of rhinoplasty are substantial. Undergoing nose surgery can correct the proportions of your nose for a more symmetrical appearance. Additionally, volume can be added or removed from your nose to enhance definition and attain youthful-looking facial contours that accentuate your entire profile. Those with breathing impairments caused by trauma or a deviated septum can also benefit from nasal surgery. Our rhinoplasty surgeons are experienced in both "open" and "closed" rhinoplasty to suit each patient's specific needs and desires. Additionally, our specialists can perform revision rhinoplasty to correct previous nose surgery procedures. At Bassin Center For Plastic Surgery, we are dedicated to providing natural-looking results while minimizing downtime and procedure length during rhinoplasty.

Rhinoplasty Procedure
Rhinoplasty is an outpatient procedure performed within a 1-3 hour window, on average. Anesthesia is required and patients go home the same day. Bruising and swelling is expected after your nose surgery and will begin to improve within two weeks. You may be required to keep your head elevated immediately following your procedure in order to control swelling. Many patients return to work after 1 week and begin to resume many of their daily activities after 2 weeks. The specifics of your nose surgery will depend on several factors, including your desired results and your nasal structure. Our rhinoplasty experts specialize in "open" and "closed" rhinoplasty procedures. During your closed rhinoplasty procedure, small incisions will be made inside your nose to correct facial asymmetries. The same can be expected during an open rhinoplasty procedure, along with an additional incision along the columella—the skin between your nostrils found at the base of the nose. Our surgeons will discuss whether open or closed rhinoplasty is the best option for you.
Rhinoplasty Before & After
* PATIENTS INDIVIDUAL RESULTS MAY VARY.
RHINOPLASTY BEFORE & AFTER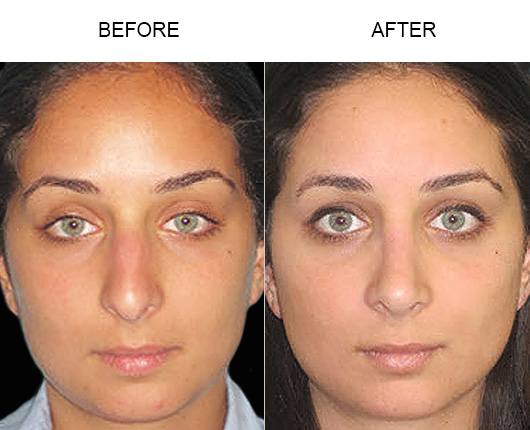 RHINOPLASTY BEFORE & AFTER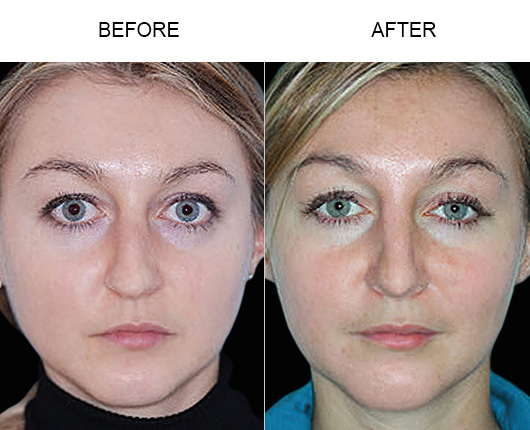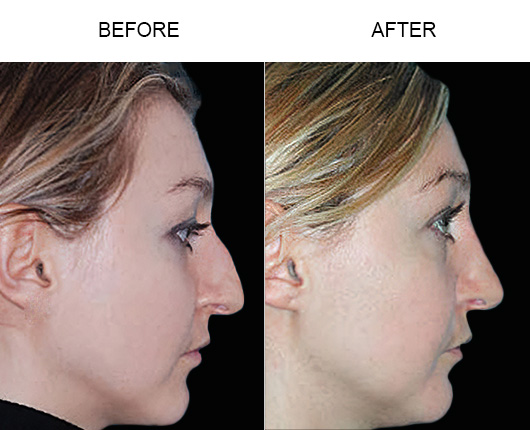 RHINOPLASTY BEFORE & AFTER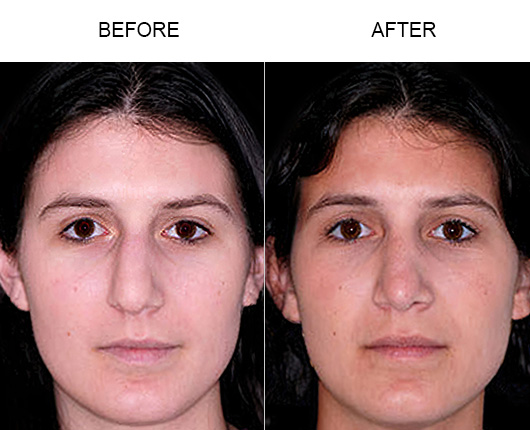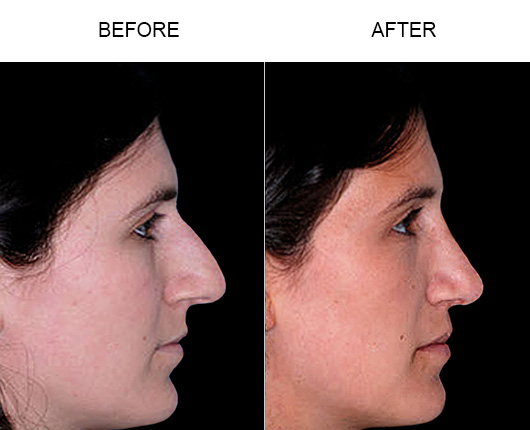 RHINOPLASTY BEFORE & AFTER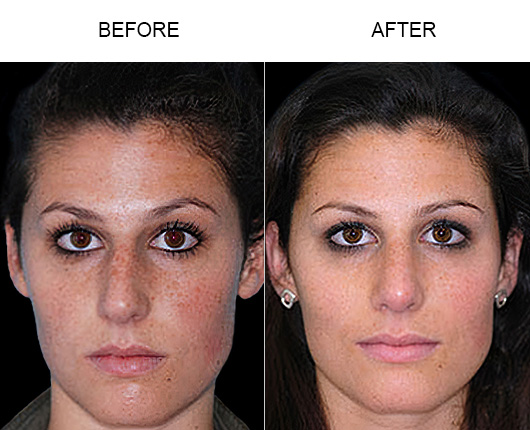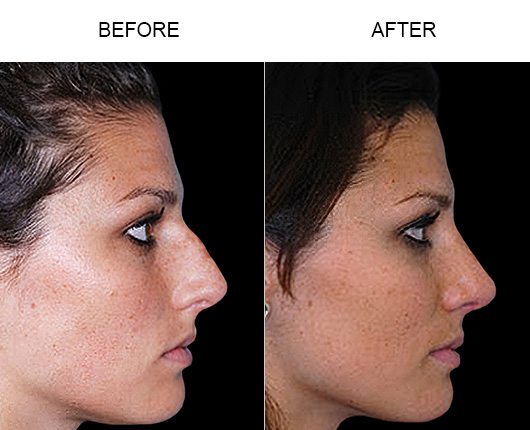 RHINOPLASTY BEFORE & AFTER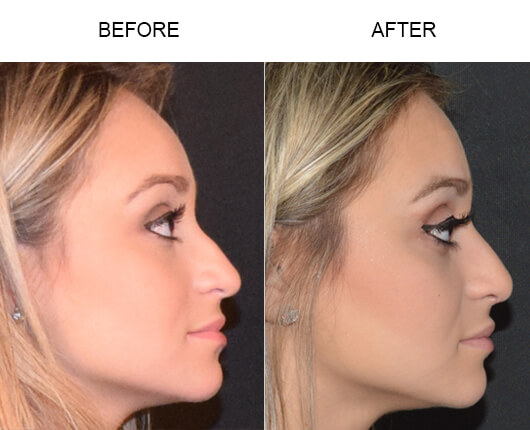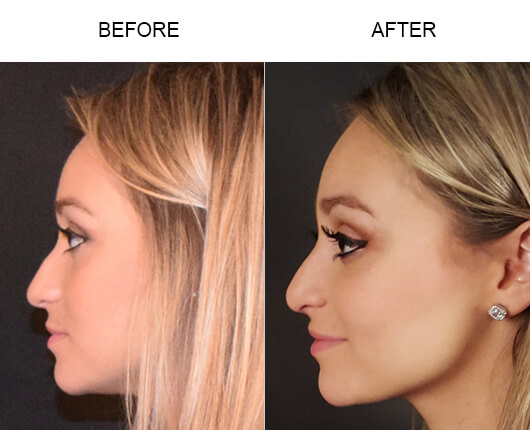 How Do I Get Started with Rhinoplasty?
Dr. Roger Bassin, his doctors, and staff at Bassin Center For Plastic Surgery would be happy to help you set up a private consultation to discuss rhinoplasty. You can give us a call at 877.333.3223 or schedule an appointment online for a consultation at one of our Florida locations: Melbourne, Orlando, Tampa, The Villages®.
LazerLift® - Barbara Beck Welcome Home
LazerLift® on The Doctors
Leslye Gale - LazerLift® Testimonial
Laser Facelift Orlando, Florida
BASSIN CENTER FOR PLASTIC SURGERY
*Disclaimer: The information contained on this website is intended to be purely educational in nature and does not create a physician-patient relationship with the Bassin Center for Plastic Surgery, Dr. Roger Bassin, or any agent, servant or employee thereof. By no means should the information contained in this website be considered as a substitute for consultation with a qualified physician and it does not constitute a second opinion. This website and its contents do not represent or claim to provide the information needed for a patient to give his or her informed consent to any surgical procedure or are a reflection of individual patient results, as they may vary patient to patient. Individual results will vary and no guaranteed result is stated or implied by any photo use or any statement, testimonial, or video on this website. The results depicted in "before" and "after" pictures and stated by any "patient testimonial" illustrate results you may or may not achieve if you choose to have a cosmetic surgery procedure. Individual results may vary by patient. Please see our Notice of Privacy Practices.