LipoSonix Orlando, Lipo Sonix Florida, Ultrasound Fat Removal FL, LipoSonix Florida, Non Invasive Fat Removal Orlando, Non Surgical Fat Removal FL, Liposuction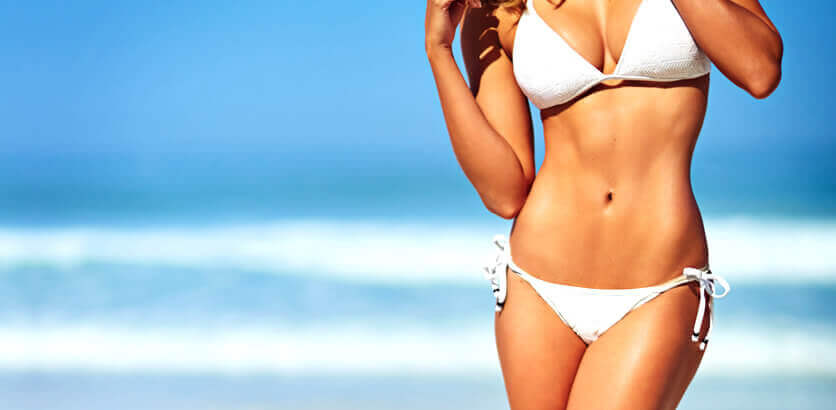 Liposonix®
Liposonix
Liposonix®
Liposonix® Description
Committing to a dedicated lifestyle of healthy dieting and focused exercise programs is a wonderful means of keeping fit and healthy. Exercises can target specific areas that you feel need the most attention and improvement, but unfortunately, problem areas, such as the abdomen, can remain stubborn against even localized exercises and the healthiest of diets. At Bassin Center For Plastic Surgery, Dr. Bassin's physicians assistants perform Liposonix® in Orlando to target and eliminate the fat specifically around your abdomen, love handles, hips, inner thighs, outer thighs, bra bulge, and legs. Liposonix® is a safe, non-surgical and non-invasive procedure which uses its Custom Contouring™ capabilities to lose that "last inch" you just can't seem to shed through diet and exercise. Everyone's body shape and individual problem areas are unique, but traditional non-invasive, body sculpting procedures can be limited while attempting to treat particular problem areas, requiring several hours and multiple treatments before potential results may be realized. Unlike traditional treatments, Liposonix®'s Custom Contouring™ technology is extremely versatile. Dr. Bassin and his Orlando lipo doctors can control the amount and location of the ultrasound energy being emitted to achieve the best possible, individual results. With only a single, 1-hour treatment of Liposonix® in Orlando, you can lose one size!

Liposonix® Procedure
Liposonix® in Orlando is a revolutionary new procedure which uses high-intensity ultrasound treatment to eliminate stubborn fat in the abdominal area. Ideal patients use Liposonix® as a means to achieve personal shape goals, not as a weightless solution or a replacement for a healthy lifestyle. Unlike traditional radiofrequency or laser fat reduction technologies whose energy is either scattered or absorbed near the skin's surface, Liposonix® in Orlando uses high-intensity, focused ultrasound energy to penetrate through the skin layer to the targeted fat layer without harming surrounding skin and tissue cells. This system will permanently eliminate localized, targeted fat cells, shaving approximately one size around your waistline. Liposonix® in Orlando is not liposuction or surgery. Dr. Bassin's physician's assistants perform Liposonix® in Orlando at all of their Bassin Center For Plastic Surgery locations. The procedure itself lasts approximately 30 minutes to an hour, and during treatment, patients often describe feeling only mild discomfort, cold, tingling, warmth, or prickling. Although patients should anticipate some discomfort, bruising, swelling, and redness, most patients return to their normal, daily schedule immediately following the procedure. Within 8 to 12 weeks, you will enjoy a sleeker, shapelier figure thanks to the latest, most advanced technology in non-invasive, body sculpting treatments: Liposonix® in Orlando!
Liposonix® FAQs
What is the Liposonix® system?
The Liposonix® system uses non-invasive, high-intensity focused ultrasound (HIFU) to get rid of fat on the body without surgery.
What are the typical results of the procedure?
Individual results and office visit time may vary among patients, but on average, patients lose one pant or dress size (1 inch or 2.6 cm).
When will I see results?
Most patients see maximum results in 8 to 12 weeks. This is how long it takes for the body to naturally metabolize the destroyed fat tissue. The targeted fat cells are permanently destroyed, but surrounding fat cells can grow - the best way for patients to maintain their results is to maintain a healthy lifestyle.
Is the Liposonix® treatment safe?
The Liposonix® system has more than a decade of research and testing behind its development. The treatment has a well-defined safety profile.
Are there any side effects?
After treatment, you may experience temporary redness, bruising, discomfort, and swelling.
What does the treatment feel like?
During treatment, you may experience discomfort, pain, cold, prickling, tingling, or warmth.
What will I need to do after the Liposonix® treatment?
There are no special requirements. However, post-treatment care is at the discretion of your healthcare professional. Patients are informed they may resume regular activities right away. Patients are advised to maintain (if not improve) the same diet and exercise routine they observed before treatment – but they don't need to change these things for the treatment to work.
Who are the potential candidates?
The Liposonix® treatment is for patients who want to reduce stubborn fat and who do not want to undergo surgery. Men as well as women can benefit from the treatment. The Liposonix® treatment is not a means of weight reduction or a replacement for a healthy lifestyle.
How can I find out if the Liposonix® treatment is right for me?
Your healthcare professional can determine if the Liposonix® treatment is right for you. To learn more and to find a physician in your area, visit www.Liposonix.com.
Liposonix® Before & After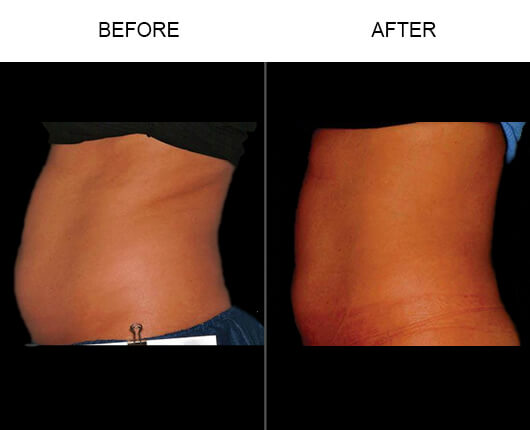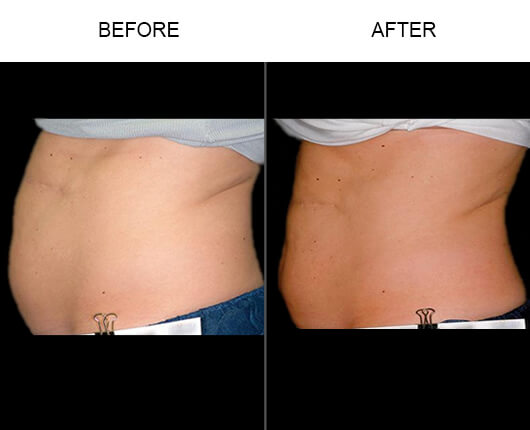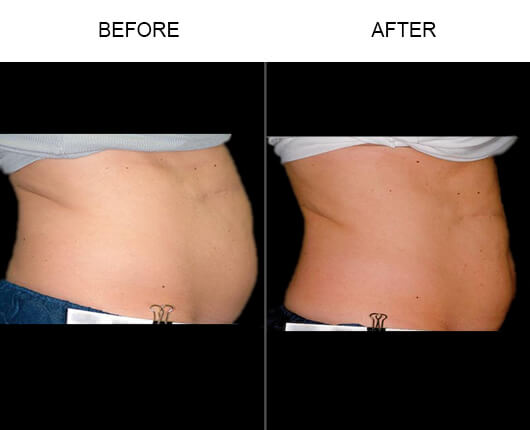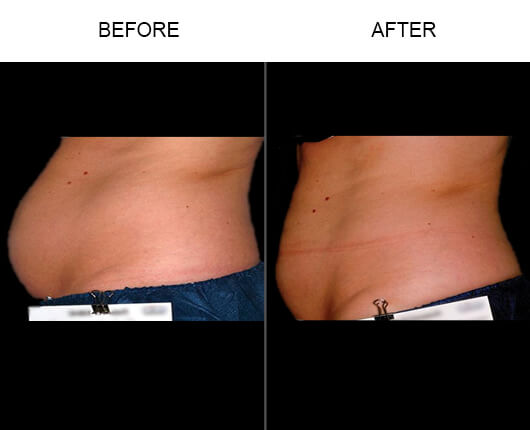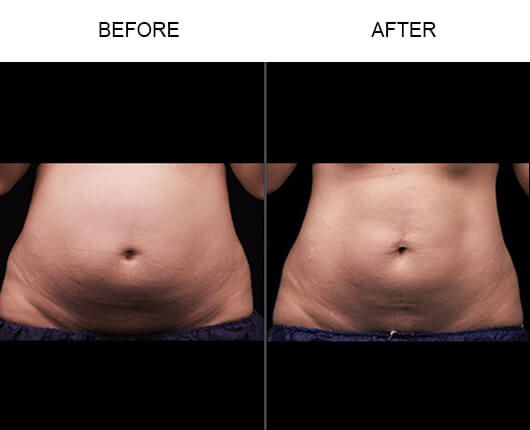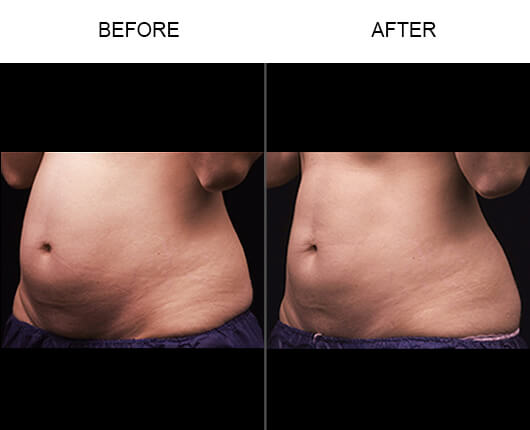 How do I get started with Liposonix®?
Dr. Roger Bassin, his doctors, and staff at Bassin Center For Plastic Surgery would be happy to help you set up a private consultation to discuss Liposonix®. You can give us a call at 877.333.3223 or schedule an appointment online for a consultation at one of our Florida locations: Melbourne, Orlando, Metro West Orlando, Tampa, St Petersburg, The Villages®.
Liposonix® 1 Treatment, 1 Hour, 1 Size Smaller
Liposonix® Non Surgical Body Contouring in Orlando
Liposonix® Non Surgical Body Contouring
Watch Liposonix® Being Performed
Liposonix® on The Vew with Barbra Walters
Liposonix® Non Surgical Fat Reduction
BASSIN CENTER FOR PLASTIC SURGERY
ORLANDO PLASTIC SURGERY
BASSIN PLASTIC SURGERY
422 SOUTH ALAFAYA TRAIL
SUITE 32
ORLANDO, FLORIDA 32828
407.851.3888
METRO WEST PLASTIC SURGERY
BASSIN PLASTIC SURGERY
1601 PARK CENTER DRIVE
SUITE 11
ORLANDO, FLORIDA 32835
877.333.3223
MELBOURNE PLASTIC SURGERY
BASSIN PLASTIC SURGERY
1705 BERGLUND LANE
SUITE 103
VIERA, FLORIDA 32940
321.255.0025
THE VILLAGES® PLASTIC SURGERY
BASSIN PLASTIC SURGERY
8575 NE 138TH LANE
SUITE 103
LADY LAKE, FLORIDA 32159
352.350.9006