Thermiva Orlando, Vaginal Tightening Florida, Vaginal Rejuvenation Orlando, Thermiva Florida, Vaginal Tightening Orlando, Vaginal Rejuvenation Florida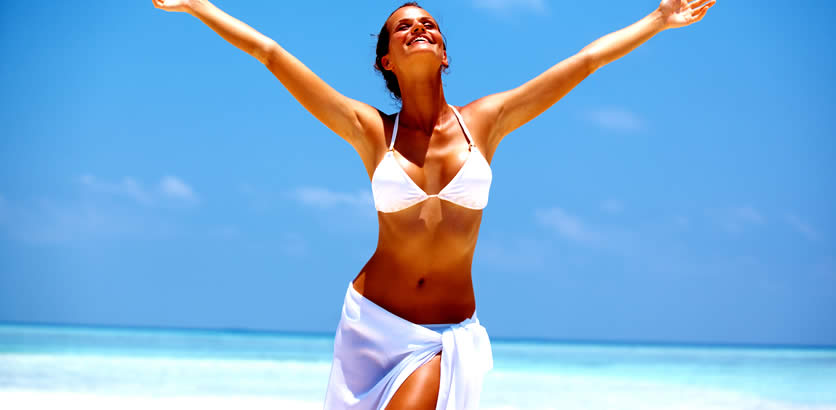 ThermiVa®
ThermiVa®
ThermiVa®
ThermiVa® Description
ThermiVa® is a groundbreaking form of non-surgical vaginal rejuvenation that can tighten loose skin, improve vaginal aesthetics, and enhance satisfaction during intercourse. The natural aging process, as well as childbirth, can alter vaginal muscles over time, leading to changes in appearance and functionality. Women may experience diminished sexual pleasure, dryness, stress incontinence (loss of urine), and vaginal laxity over time. In the past, vaginal surgery was the only solution to address these unwanted effects. Bassin Center For Plastic Surgery in Orlando is proud to offer ThermiVa® — a completely non-invasive vaginal tightening treatment. ThermiVa® uses radiofrequency technology to improve vaginal laxity. Heat energy can tighten vaginal tissues for a more aesthetically-pleasing appearance and improve vaginal lubrication for enhanced pleasure during intercourse. Additionally, ThermiVa® can reduce urinary incontinence. ThermiVa® targets the labia, as well as the vaginal canal.

ThermiVa® PROCEDURE
ThermiVa® uses temperature-controlled radiofrequency energy that can be monitored in real-time, thanks to cutting-edge technology. During treatment, a specialized wand delivers radiofrequency waves to external and internal vaginal tissues, promoting a tightening effect and stimulating collagen production beneath the skin, which aids in firmness and elasticity. Anesthesia is not typically required during ThermiVa® treatment, though this will ultimately depend on the specifics of your procedure. There is virtually no downtime or recovery following treatment and patients can usually resume daily activities immediately. A series of 3 treatments is typically recommended for optimal results. ThermiVa® can achieve long-lasting improvements to vaginal contours, lubrication, and sexual satisfaction, as well as a reduction in urinary incontinence.
Can tighten loose vaginal tissues
Stimulates collagen production
Non-surgical treatment
Can improve lubrication and reduce urinary incontinence
How do I get started with ThermiVa®?
Dr. Roger Bassin, his doctors, and staff at Bassin Center For Plastic Surgery would be happy to help you set up a private consultation to discuss ThermiVa® treatment. You can give us a call at 877.333.3223 or schedule an appointment online for a consultation at one of our Florida locations: Melbourne, Orlando, Metro West Orlando, The Villages®.
ThermiVA® Feminine Rejuvenation Orlando Florida
ThermiVa® Orlando Florida - Non-Surgical Vaginal Skin Tightening
BASSIN CENTER FOR PLASTIC SURGERY
ORLANDO PLASTIC SURGERY
BASSIN PLASTIC SURGERY
422 SOUTH ALAFAYA TRAIL
SUITE 32


ORLANDO

,

FLORIDA

32828
407.851.3888
METRO WEST PLASTIC SURGERY
BASSIN PLASTIC SURGERY
1601 PARK CENTER DRIVE
SUITE 11


ORLANDO

,

FLORIDA

32835
877.333.3223
MELBOURNE PLASTIC SURGERY
BASSIN PLASTIC SURGERY
1705 BERGLUND LANE
SUITE 103
VIERA, FLORIDA 32940
321.255.0025
THE VILLAGES® PLASTIC SURGERY
BASSIN PLASTIC SURGERY
8575 NE 138TH LANE
SUITE 103


LADY LAKE

,

FLORIDA

32159
352.350.9006